Members Login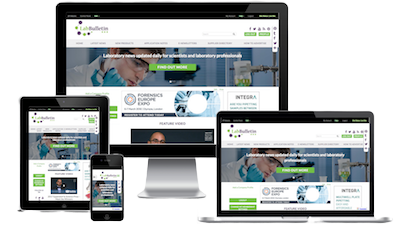 Monthly Newsletter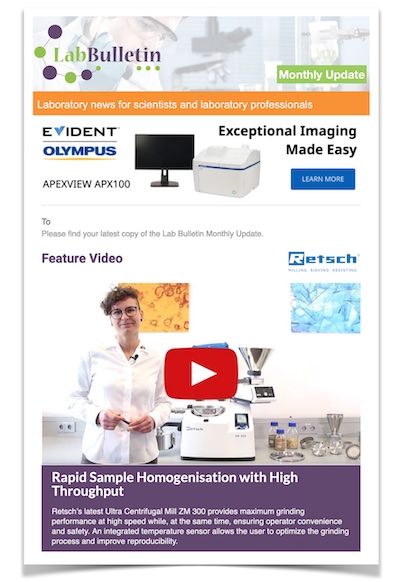 Special Offers and Promotions
Microscopy | Image Analysis
Separating ELA from the Crowd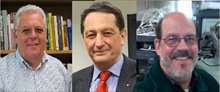 Select Biosciences, organisers of European Lab Automation (ELA) 2011, today announced that the inaugural Advances in Separation Technology (AST) conference will form one of the ten conference streams at ELA. Integrating perfectly within ELA, AST will provide delegates an opportunity, unique in Europe, to discuss technique and technology advancements which enhance the separations workflow and productivity. AST will bring together a long list of respected academic faculty members and leading vendors. Hot topics under discussion at the conference will include:
Novel Separation Techniques and Methodologies
Small Molecule Applications
Separation Science for Mass Spectrometry
Protein Analysis
Trapped Ions
Select Biosciences have arranged the highest calibre keynote speakers for all ELA conference streams. AST will be addressed by Professor Karl-Siegfried Boos from the University of Munich, who will discuss "Automated Processing of Native Biofluids Up-Front to LC-MS/MS Analysis of Small Molecules"; Professor Hans Maurer of Saarland University, who will present a talk entitled "Current Role of Hyphenated Low and High Resolution Mass Spectrometry in Clinical and Forensic Toxicology"; and by Professor M. Arthur Moseley, Director of Proteomics at Duke University with a symposium on "Mass Spectrometry Based Translational Proteomics - From the Benchtop to the Bedside".
To complement and enhance the discussion around the development in separations techniques and technology, key companies will present free lunch time workshops highlighting their strategic advancements in separations technology.
Dr. Ruediger Salowsky from Agilent Technologies will present on "Improving speed and automation of library QC in the next-gen sequencing workflow" on 30
June; Dr Stefan Kubicek from Perkin Elmer will present "High Content Screening for Compounds and Genes Affecting Bacterial and Viral Infections", also on 30 June; and finally Dr Kevin Wood from Promega will present "Glosensor Technology: Intracellular Biosensors to Detect Signal Transduction in Living Cells" on 1 July.
To find out more about what ELA has to offer scientists across the board, please email
s.marsden@selectbiosciences.com
or visit
www.EuroLabAutomation.com
.