Members Login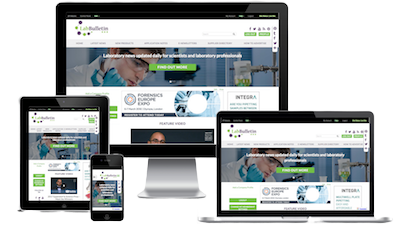 Monthly Newsletter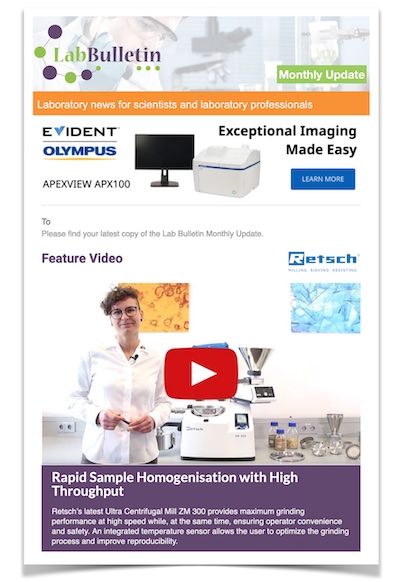 Special Offers and Promotions
Microscopy | Image Analysis
Powerful Suite of Tools for Next Generation Sequencing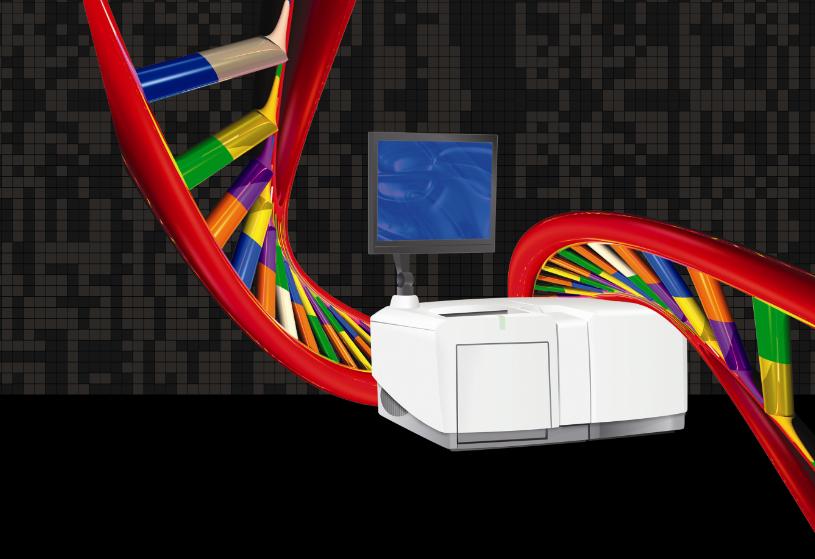 For scientists looking to perform next-generation DNA sequencing a powerful new suite of tools is available from Fluidigm Europe that can radically simplify and accelerate library preparation as well as enabling absolute quantification of amplified sequences.
Next generation sequencing promises to revolutionise life science in fields as diverse as human genomics, species discovery, and personalised medicine - any field in which advancement depends on a deeper understanding of genomic variation and transcriptome complexity. Compared to generation I (Sanger) sequencing of the Human Genome Project, generation II technology lowers the cost per base dramatically while producing giga-base results per day. Despite this cost effectiveness, the technology faces barriers to widespread adoption, among them the complexity of sample preparation and quantification, particularly when preparing 100,000,000 or 1000,000,000 amplicons for deep-resequencing.
The Fluidigm Access Array™ Integrated Fluidic Circuit (IFC) eases the burden of library preparation for re-sequencing or long-range PCR because it facilitates the amplification and barcoding of 48 samples in parallel, with minimal time and labour and in as few as three hours with yields that are equimolar and routinely at 100,000,000 or 1000,000,000. Because every sample may be identified by its barcode, all 48 samples can be multiplexed at the sequencing step. This capability dramatically reduces the time and money required for large scale projects, opening new vistas of research. For example, scientists interested in large cohort studies can relatively easily sequence specific genes of interest from hundreds of individuals in just a matter of weeks.
While simple in theory, next generation sequencing can be very challenging because of the lack of an easy and reliable method to quantify the concentration of molecules within sequencing libraries. The Slingshot™ kit from Fluidigm is the first product to easily determine the optimal sample concentration-before samples advance to sequencing. With SlingShot, digital PCR is used to easily determine the absolute quantity of target sequences, thus improving sequencing results generally and enabling the sequencing of previously undetectable samples. By exploiting the unique microfluidic properties of IFCs to detect only amplifiable molecules within the sample mixture - SlingShot has extremely small sample requirements typically offering a 1000-fold reduction in input volumes. As IFCs are able to count individual molecules - using digital PCR - SlingShot eliminates titration steps at the sequencing stage. SlingShot is also easy-to-use requiring only 3 liquid handling steps per library. The unique power of SlingShot can be used to improve the productivity of next generation sequencing tools from almost any manufacturer.
Further information on Fluidigm's tools for next generation sequencing is available at
http://www.fluidigm.com/fields-research/next-gen-sequencing.php
.
Fluidigm develops, manufactures and markets proprietary Integrated Fluidic Circuit (IFC) systems that significantly improve productivity in life science research. Fluidigm's IFCs enable the simultaneous performance of thousands of sophisticated biochemical measurements in extremely minute volumes. These "integrated circuits for biology" are made possible by miniaturising and integrating liquid handling components on a single microfluidic device (IFC). Fluidigm's systems, consisting of instrumentation, software and single-use chips, increase throughput, decrease costs and enhance sensitivity compared to conventional laboratory systems. Fluidigm products have not been cleared or approved by the Food and Drug Administration for use as a diagnostic and are only available for research use. For more information, please visit
www.fluidigm.com
* Fluidigm, the Fluidigm logo, Digital Array, Access Array and SlingShot are trademarks or registered trademarks of Fluidigm Corporation. All other trademarks are the property of their respective owners.