Members Login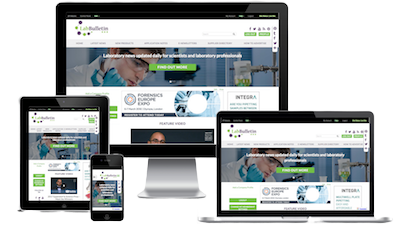 Monthly Newsletter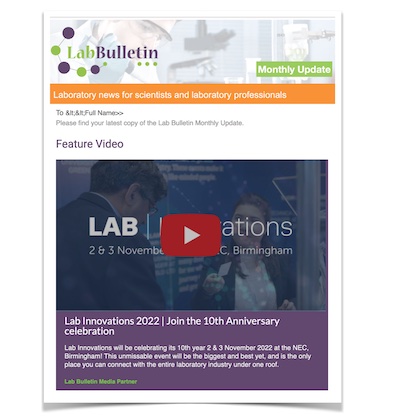 Special Offers and Promotions
Microscopy | Image Analysis
Portsmouth Water integrate and validate new Gallery photometric analyzer linked to LIMS
CSols is pleased to announce a new release of Links for LIMS developed and validated in conjunction with Portsmouth Water for the new Thermo Scientific Gallery discrete photometric analyser.


These instruments are used in water, environmental, food, beverage, soil, bioprocess and quality monitoring laboratories as they offer low cost per analysis and very rapid analysis times.

As Thermo Scientific Gallery instruments are largely a 'walk away' design with easy loading of reagents and samples, they are popular choices for busy laboratories. They are also clearly prime candidates for integrating with LIMS in most companies. Doing so generally provides huge benefits in terms of analytical quality, cost per reported result and many other areas. However as the instrument is self-optimizing, analysis is conducted in a different order to that scheduled by the operator / LIMS making interpretation of any electronic result file extremely complex. CSols Links for LIMS software readily solves this issue making life significantly easier for the analyst and results in improved efficiency, turnaround time and result quality.

Attractive results print outs are created for completed runs and with the volume of results generated per sample there are significant financial and quality benefits from using CSols Links for LIMS to link these instruments electronically to a LIMS or other IT system. A high degree of automation is included by implementing Links for LIMS.

A surprising range of automation and integration requirements can be met with CSols fully configurable standard product, Links for LIMS which requires absolutely no user programming to implement. Links for LIMS is a highly configurable, easy to implement and simple to use instrument interfacing and integration product. Some similar applications require the user to utilize embedded scripting tools (languages such as Basic) to create usable solutions. It is important to consider the onerous validation issues created when allowing users to generate such custom programs.

CSols provides validation as well as software integration services and has been able to readily provide Portsmouth Water with the knowledge and expertise to not only interface the new Gallery instrument to LV-LIMS, but also to assist with the validation of the new system. CSols has readily demonstrated the ease with which its instrument / LIMS driver library can be used to create new connections between any instrument and any LIMS. At Portsmouth Water the latest Thermo Scientific instrumentation is being completely integrated / automated with an older, robust LIMS.
For further information please visit www.csols.co.uk/water-environment



About CSols

With customers around the world in a wide variety of industry sectors and over two decades of experience, CSols is recognized as the leading supplier of laboratory integration software. CSols has a wide range of laboratory software and handheld solutions which help laboratories reduce their costs and improve both efficiencies and result quality. CSols solutions help remove the tedium and error rates associated with manual transcription and so maximize the investment in the instrument itself, the reagents used as well as all of the laboratory personnel and improve efficiency and
result quality.

About Portsmouth Water

Portsmouth Water has been an independent water company proudly supplying water to Portsmouth for over 150 years. The Company today serves large towns and cities such as Portsmouth, Gosport, Fareham, Havant, Chichester and Bognor Regis, as well as rural areas of South East Hampshire and West Sussex. Portsmouth Water "aims to supply drinking water of the highest quality, combining high levels of customer service with excellent value for money"