Members Login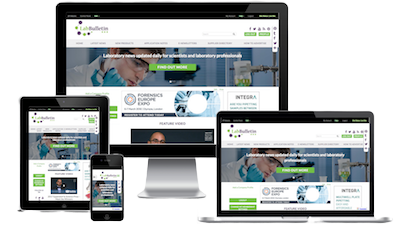 Monthly Newsletter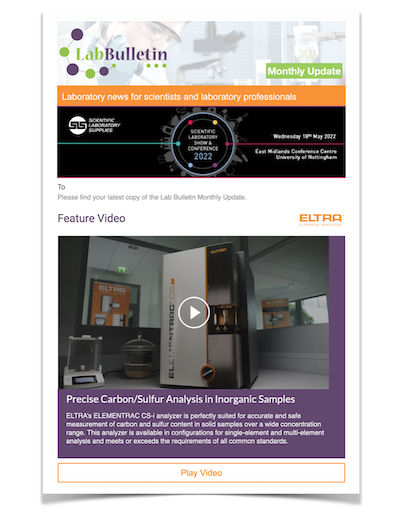 Special Offers and Promotions
Microscopy | Image Analysis
Newsletter Discusses Advances in Lens Innovation
Resolve Optics has announced the Summer 2012 issue of 'Lens Innovation' a periodic e-newsletter dedicated to the latest technological developments, applications advances and breaking news in optical design and manufacture.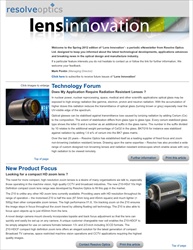 In this new issue of 'Lens Innovation' the technology forum feature discusses why applications in nuclear power, nuclear reprocessing, space, scientific and medical research require optical components stabilised against transmission loss caused by ionizing radiation and how this is achieved. The viewpoint feature poses the question 'Are off-the-shelf optics always the best solution' and discusses how optimised lenses can enhance product performance, broaden applications capabilities, enable design of compact more attractive products and increase competitive advantage - all of which ultimately leads to higher profitability.
Each issue of 'Lens Innovation' is compiled and written to provide instrument, camera and sensor system designers, as well as engineers and scientists, around the world with an update on the latest developments, new product introductions and applications advances to aid them in their work. Further features include an introduction to a new compact high definition zoom lens, an iPhone application for lens field-of-view calculations and a case study describing a UV zoom lens that enabled a specialist camera to monitor a process through 10 metres of water.
To read or download a copy of the Summer 2012 eNewsletter
click here
.To register for copies of future issues of Lens Innovation please contact
markpontin@resolveoptics.com
.
Resolve Optics Ltd. is a highly knowledgeable, dynamic company focused upon innovative design, and manufacture of production quantities of lenses and lens systems on time to strict quality and target price guidelines. The company has the proven and rare capability to produce small quantities of high performance, mounted lens systems with the look, feel and quality equivalent to the best professional photographic and broadcast TV lenses.