Members Login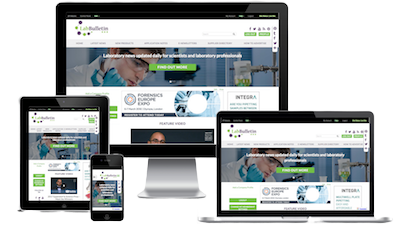 Monthly Newsletter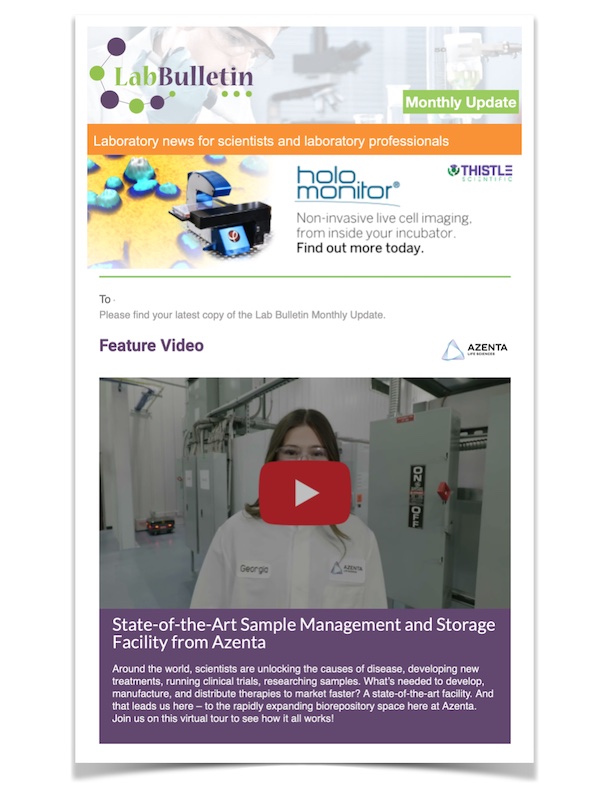 Microscopy | Image Analysis
IT Solutions and Laboratory Automation
New Microwave Vial Adapter System
publication date:
May 27, 2014
|
author/source:
Worldwide Glass Resources
Save time and maximize sample recovery with this unique microwave vial adapter system.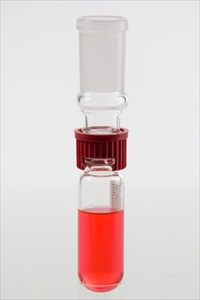 After a sample is dissolved in solvent and transferred to a microwave vial, this adapter and bump trap assembly allow the sample to be directly concentrated in the vial. The standard taper joint at the top of the adapter provides direct connection to a rotary evaporator. The trap insert is made from PTFE and guards against bumping of the solvents under vacuum conditions while allowing the sample solution to drain back to the vial. Flexible by design, this system adapts to all sizes of standard microwave vials with crimp-style finishes. It can also be used with other vacuum or drying gas systems that utilize standard taper joints.

The borosilicate glass bump trap incorporates a square beaded joint at the top and a GL-25 threaded connector with PBT cap at the bottom.

Basic Conception of Process (Pre-Reaction)

1. Dissolve solid starting material in volatile solvent to insure complete transfer of product.

2. Pipette dissolved starting materials into microwave vial.

3. Connect microwave vial to adapter system. Concentrate starting material (removal of volatile solvent) by means of rotary evaporator process (controlled temperature and reduced pressure).

Once the starting material has been concentrated, the microwave vial would be removed from the adapter. Any additional reactants would then be added, and the vial would be crimp-sealed, and run through the microwave process.

Pre-reaction Adapter Benefits

The Microwave Vial Adapter system provides a means for a complete transfer of reactants directly to the microwave vial. This adapter allows the concentration of the pre-reaction starting material by means of a rotary evaporation process as described above. By using this adapter system, 100% of the concentrated starting material is retained in the microwave vial with no product loss.

Current pre-reaction compound preparation calls for concentration of starting material in a round bottom flask. The solid compound must then be scraped from the walls of the flask, and transferred to the microwave vial. Some loss of the product can occur in this step. This potential loss of material can be critical, especially when there is only a small amount of starting material available.

Post-Reaction Benefits

Once the microwave reaction process is complete, any remaining solvents or reactants can be further removed by the rotary evaporator process. Additionally, the standard tapered joint utilized by the adapter system provides a direct connection of the microwave vial to other types of vacuum sources, such as a manifold. This allows the sample to be dried by the use of other types of vacuum sources. It also allows the use of drying gas (such as nitrogen) through the manifold system.
For further information or to find an authorized Worldwide Glass Resources, Inc dealer near you, please contact us at marketing@wwgrinc.com or call at 856-205-1508.
"Serving Scientists Worldwide"
---
---