Members Login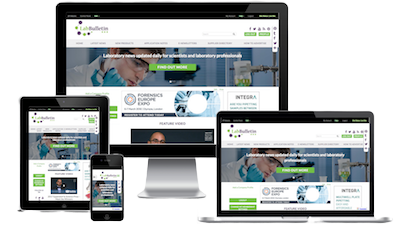 Monthly Newsletter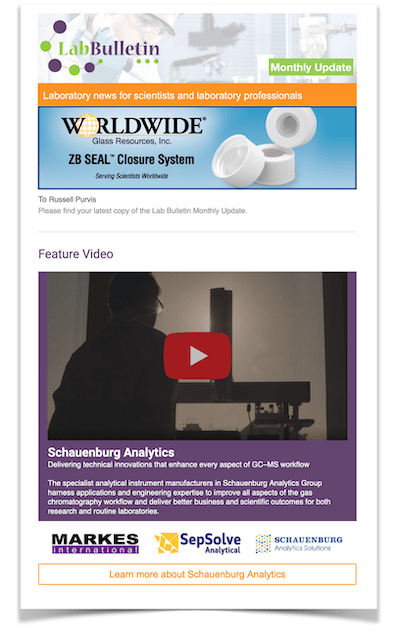 Special Offers and Promotions
Microscopy | Image Analysis
Measure Low-Volume DNA, RNA and Protein at the Touch of a Button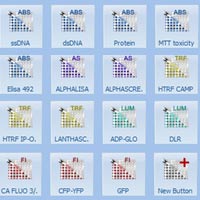 If you are measuring DNA, RNA, or protein using the absorbance method 260/280 nm and you would like to use less sample than what is held in a cuvette or 96-well microplate, then you might be interested in
BMG LABTECH's low volume LVis microplate
. Compatible with BMG LABTECH's SPECTROstar Nano and now with the Omega platform of absorbance spectrometer-based microplate readers, researchers will substantially save on DNA, RNA, or protein samples when using the LVis microplate.
The LVis plate features sixteen microdrop well sites for 2 µL samples as well as a physical left- and right-handed 8-channel pipette rest for multisample placement. The LVis plate also contains a horizontal position for a standard cuvette for larger samples to be measured. In addition, there are optional NIST traceable optical density filters and a holmium oxide filter to determine instrument reproducibility and wavelength accuracy. Coupled with BMG LABTECH's latest control and analysis software, taking low volume measurements is as easy as pressing a single button in the software. The integrated software also has simple, single button operations for testing the quality or cleanliness of the LVis plate, as well as a set up wizard to precisely blank each individual microdrop well. With the latest software, researchers will spend time running samples and not instrumentation.
Besides incorporating the LVis plate functions into the Omega platform of microplate readers, the new Omega software allows users to link complex methods to simple, app-style buttons. Even first time users can run advanced methods with the press of a single button. With a list of over forty predefined, pre-installed protocols in the software, users do not have to worry about using the wrong settings for the wrong protocol. From simple absorbance or luminescence assays such as DNA, Bradford, BCA, DLR®, ADP-Glo®, and NADH to complex time-resolved or AlphaScreen® assays like HTRF®, LanthaScreen®, Lance® and AlphaLISA®, the new Omega software allows researchers to run error free protocols for their assays of choice.
In addition to the new software, BMG LABTECH absorbance spectrometer-based instruments are the only microplate readers that capture the whole absorbance spectrum with one reading of the plate. This means for assays that require multiple wavelengths such as 260/280 nm measurements, as well as reference wavelengths 230, 330 and 600 nm, the plate only has to be ready once. Reading the plate once instead of FIVE times doesn't just make the measurement faster, it can significantly improve data quality by reducing evaporation-induced errors in microliter volumes. Reducing the measurement time also reduces the impact of pH changes in non-buffered solutions.
To learn more about the
LVis low volume measurement plate
or the
Omega series of spectrometer-based microplate readers
, please visit our website or contact your local representative. BMG LABTECH, bringing the future of microplate reader technology to you today.