Members Login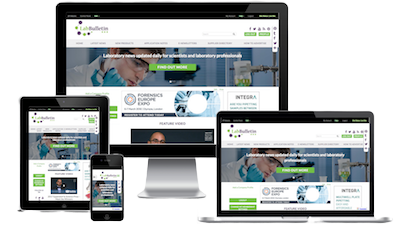 Monthly Newsletter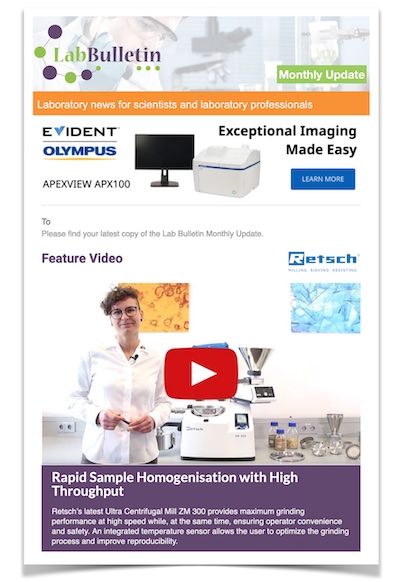 Special Offers and Promotions
Microscopy | Image Analysis
Malvern Kinexus installed in new GMP testing facility at NMI Reutlingen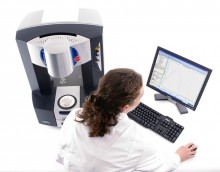 Researchers at the Natural and Medical Sciences Institute (NMI) at the University of Tübingen in Germany have installed a Kinexus rheometer from Malvern Instruments in the new GMP testing facility at its subsidiary, NMI Technologietransfer GmbH. The Kinexus is used primarily for the characterization of biomaterials, mainly hydrogels containing patient cells. Such hydrogels are used as a stabilizing 3D-matrix for innovative cell therapeutics in the exciting field of regenerative medicine, targeting for example the regeneration of articular cartilage, spinal discs and injured nerves.
Regenerative medicine is a core competence and a key focus for various research groups within the NMI. The advent of new and more stringent regulation of the materials used in regenerative medicine now subjects them to controls similar to those applied for pharmaceutical products. To meet the need for pharmaceutical-type testing, NMI has established a new GMP facility at its subsidiary, NMI Technologietransfer GmbH, to enable the fully regulated testing both of regenerative materials and the biomaterials necessary for their delivery.
Professor Dr. Dieter Stoll, head of quality control in the new GMP facility, is particularly pleased with the support provided by the Malvern team who recently ran a workshop specifically for the five people who will be regular users of the Kinexus. "Our users range from people who are very experienced to others who are not expert rheologists, so some were initially a little nervous about using the rheometer," he said. "However, the workshop was perfect. Everyone was able to go to the machine and use it, gain confidence and discuss different items with the Malvern team."
Kinexus is a unique rheometer from Malvern Instruments designed to meet rheology needs across a wide variety of research sectors, industries and application areas, for users at every level of experience. It enables precise analysis of the rheology of materials: from liquids to soft solids, processability to product performance, temperature to time dependence.
For further information www.malvern.com/kinexus
NOTE:*"Good manufacturing practice" or "GMP" is part of a quality system covering the manufacture and testing of active pharmaceutical ingredients, diagnostics, foods, pharmaceutical products, and medical devices. GMPs are guidelines that outline the aspects of production and testing that can impact the quality of a product. Many countries have legislated that pharmaceutical and medical device companies must follow GMP procedures, and have created their own GMP guidelines that correspond with their legislation.