Members Login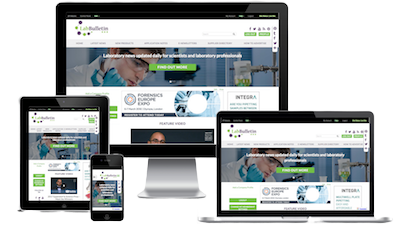 Monthly Newsletter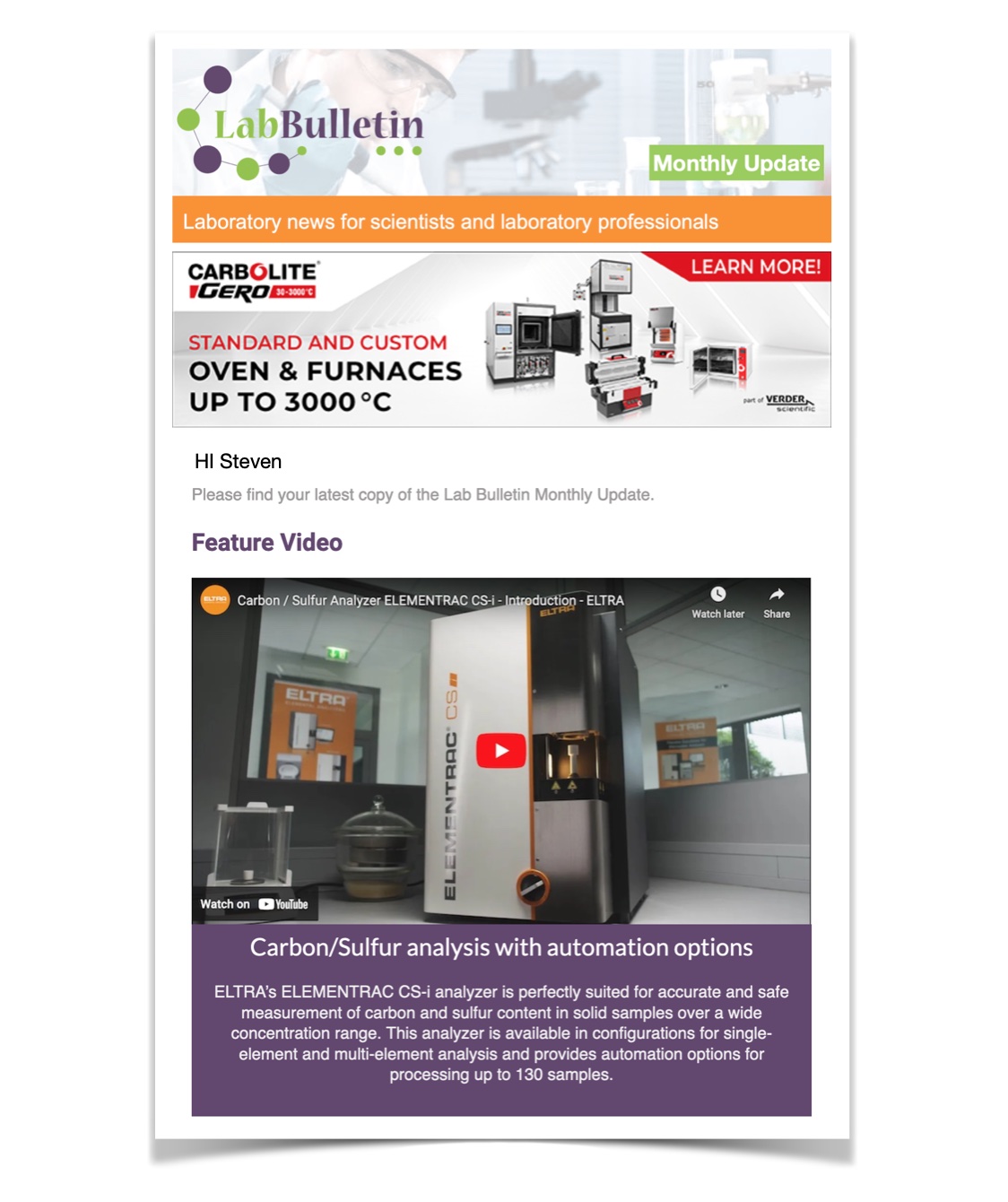 Channels
Special Offers & Promotions
Microscopy & Image Analysis
Laboratory Automation & IT Solutions

Lab Innovations Welcomes More Exhibitors and Launches
publication date:
Sep 12, 2014
|
author/source:
Lab Innovations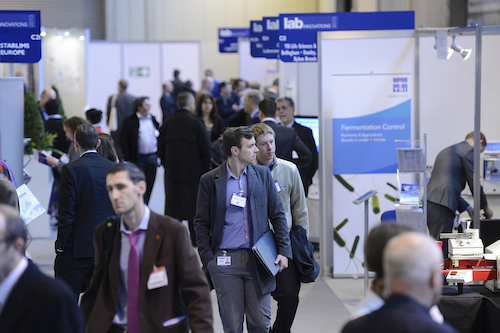 Lab Innovations 2014, the UK's only event dedicated to laboratory equipment, technology and services, reports that exhibitor bookings are currently 14 percent up on this stage last year.
Many of these exhibitors are using the show, which returns to Birmingham's NEC on 5 & 6 November, to launch new technologies and concepts.
Retsch is launching its Emax to the UK market. This product is an entirely new type of ball mill for high energy milling. The unique combination of high friction and impact results in extremely fine particles and thanks to a revolutionary cooling system with water, the high energy input is effectively used for the grinding process without overheating the sample.
Boost Lab will be launching its Eddy Jet 2, which has revolutionised spiral plating, making it an affordable and viable option for labs. It avoids all the complicated cleaning cycles, disinfectant preparation, cross contamination, complex liquid handling, stylus calibration and noisy vacuum pumps which impede the advantages of spiral plating.
Brookfield Viscometers is set to unveil its upgraded RST Controlled Stress Rheometer, at the show. With an enhanced encoder, it allows for increased measuring and control capabilities while maintaining sophisticated rheological analysis.
Autoscribe will be showcasing its latest version of its Matrix Gemini Laboratory Information Management System (LIMS). It features a number of enhancements to increase the speed of operation; in particular, its functionality with large numbers of samples, has been enhanced.
VACUUBRAND will present its new web-based remote control system, VACUU·CONTROL, which enables the monitoring and control of vacuum pumping units via computers or mobile devices. With the new LAN or WLAN adapter all pumping units and vacuum systems equipped with the CVC 3000 vacuum controller or a DCP 3000 vacuum gauge can be integrated.
Purite, which will be showcasing its Select Lab range that provides water purity to 18.2 Mâ¦.cm at rates of up to 48 l/hr. Purite will also be promoting its Swap Out scheme, offering replacement units of any brand to customers that take out a Purite service package.
Following the same theme, Camlab, will show its revolutionary ChloroSense, a unique sensor technology developed for measuring free and total chlorine. No reagents or glassware are required, making it an ideal choice for food manufacturing.
Electrophoresis specialists, Cleaver Scientific will exhibit its new gel documentation and analysis systems omniDOC and omniDOCi. These units provide researchers with quick, simple and flexible solutions for their gel documentation. Cleaver Scientific will also show its VS20 WAVE, a complete electrophoresis system providing a fully integrated solution using one gel tank and lid for vertical PAGE, tube gel IEF and electro blotting.
The Anton Paar stand, will feature its compact MCP 100 benchtop polarimeter, offering convenience, safety and traceability as well as complying with all of the national and international pharmacopoeias. It's fast and stable automatic Peltier temperature control constantly ensures accurate sample temperature, which is wirelessly transferred to the instrument.
Frozen In Time will be introducing its Lablyo range of laboratory lyophilizers to the UK market. These bench top freeze driers have new touch screen controls, data logging, display of temperature and vacuum on real time graphs.
BUCHI will be exhibiting the PrepChrom a dual flash and preparative HPLC system, the DuMaster for fast protein determination and its NIR-online for fast control of production quality in real-time.
Bactest will show its Speedy Breedy range, the world's most versatile portable microbial contamination test. It is an easy to use compact portable research and development instrument for microbiologists, who investigate, measure and observe microbial behaviour.
Ash Scientific will be displaying its High Performance Ion Mobility Spectrometry from Excellims Corporation, which offers simultaneous detection and separation so that molecular identification can be carried out in real time in solid, liquid or gas.
JSB will be showcasing its multi-dimensional gas chromatography system, the GCXGC QTOF, which makes it possible to unravel complex matrices. It allows both quantitative and qualitative data to be obtained, simplifies quantification and makes molecular characterisation of a complex matrix possible.
Visitors to the Gram UK stand should checkout its BioCompact II cabinet, specifically built to meet the most demanding requirements of both the medical and scientific markets. It is a compact refrigerator or freezer cabinet.
Peak Scientific Instruments will show its range of laboratory gas generators. These include nitrogen, hydrogen and zero air suitable to operate most laboratory analytical applications such as liquid chromatography mass spectroscopy and gas chromatography.
Merck will be exhibiting its EZ-Fit™ Filtration Unit, a ready-to-use, disposable filtration device for bioburden testing. The system is faster and more efficient than traditional methods, resulting in increased reliability and streamlined workflows.
Oxford Biosystems will be displaying its MP Biomedicals FastPrep™ 24, along with information on the innovative Focus Integrated Cycler for real time PCR and the Biotecon foodproof® real time PCR kits for food and beverage testing.
In addition to an exhibitor-packed show, Lab Innovations will be hosting a Royal Society of Chemistry conference. Plus Campden BRI, the UK's largest independent food and drink research body will be carrying out its own practical workshops and hosting a new two day paid for conference.
Lab Innovations 2014 will be held on the 5 & 6 November, 2014 at Birmingham's NEC. Visitor registration is now open – register free online.
---
---
Exhibitions & Events
Media Partner