Members Login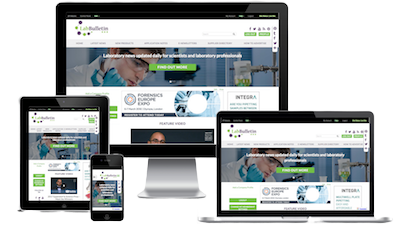 Monthly Newsletter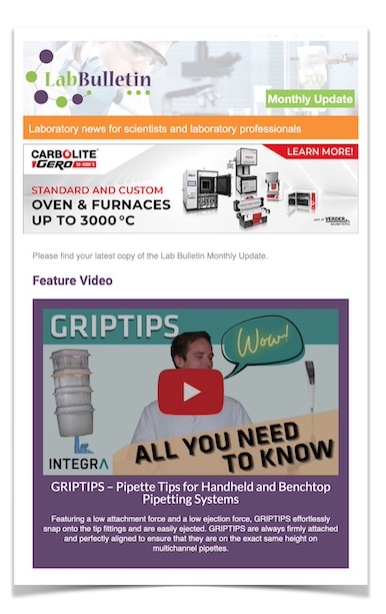 Special Offers and Promotions
Microscopy | Image Analysis
IT Solutions and Laboratory Automation
World Exclusives at LAB INNOVATIONS
publication date:
Nov 6, 2012
|

Think Stothard, Cambridge Reactor Design, YSI, Norgren & Datech Scientific Limited have all just announced that they are using easyFairs LAB INNOVATIONS to launch major new products
Visitors to LAB INNOVATIONS – the UK's only dedicated showcase for laboratory technology and consumables, analytical and biotech equipment at Birmingham's NEC this week, will see the world exclusive launch of Cambridge Reactor Design's new Polar Bear Plus family of products. Each product in the range accurately delivers temperatures from -40C to +150C at the push of a button, without solvents, ice, heat transfer fluids or other peripherals. The range includes the Polar Bear Plus Crystal, developed with input from the chemists at SAFC Pharmorphix®, it achieves the temperature gradients, profiling and cycling required to suit crystallisation investigations.
In another show exclusive, YSI's upgraded 2950 Biochemistry Analyser will make its UK debut. The 2950 is configurable with up to 3 sensor modules capable of measuring up to six chemistries from an extensive list, including ISE measurement of Ammonium and Potassium. The analyser provides accurate results in less than a minute with its integrated auto sampler, unique anti clogging design, flexible sampling and connectivity.
Datech Scientific Limited is unveiling the Hot Cell Compact, from its partners Nucomat. The robust and reliable robot system is fully encased in a fume extraction cabinet. A sample is placed inside the cabinet, which will close and start an automatic sequence of acid dispensing, hotplate leaching, hotplate digestion and dilution until the prepared sample is ready to exit the cabinet.
Think Stothard's stand will feature the UK launch of the new HunterLab SpectraTrend HT. This will be of particular interest to those visiting from research and development and quality control laboratories within the food and drink sector. The next generation SpectraTrend HT spectrophotometer takes colour quality control to the highest level with 0/30 design for the ultimate in colour measurement precision. With its versatility, simplicity and performance, the SpectraTrend offers easy to use, compact, continuous online non-contact colour and height measurement for food & drink products.
Norgren, a leader in pneumatic motion and fluid control technologies, is using the unique platform of LAB INNOVATIONS for the UK debut of the Compact Media Separated Valve. The Chipsol MS 2/2 valve is designed in response to the increased demand for compact MS products for both life science analysis and environmental monitoring applications. Its key attributes include minimal power consumption – just 0.5W; compact 8mm footprint and its ability to operate at a broad range of pressures from vacuum to 2.1 bar. Inlet and outlet volumes are 9 µl while the product offers exceptional rinseability with virtually no unswept volume.
In addition, The Royal Society of Chemistry has devised a special conference for the show and Campden BRI is running short industry seminars. The show is supported by The Royal Society of Chemistry, Campden BRI, Gambica, ELRIG, Institute of Measurement and Control, the UK Science Park Association, the Society of Biology and the British Pharmacological Society.
Registration for the show is
FREE
. To register visit
www.easyfairs.com/labinnovations