Members Login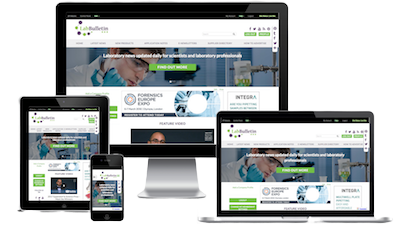 Monthly Newsletter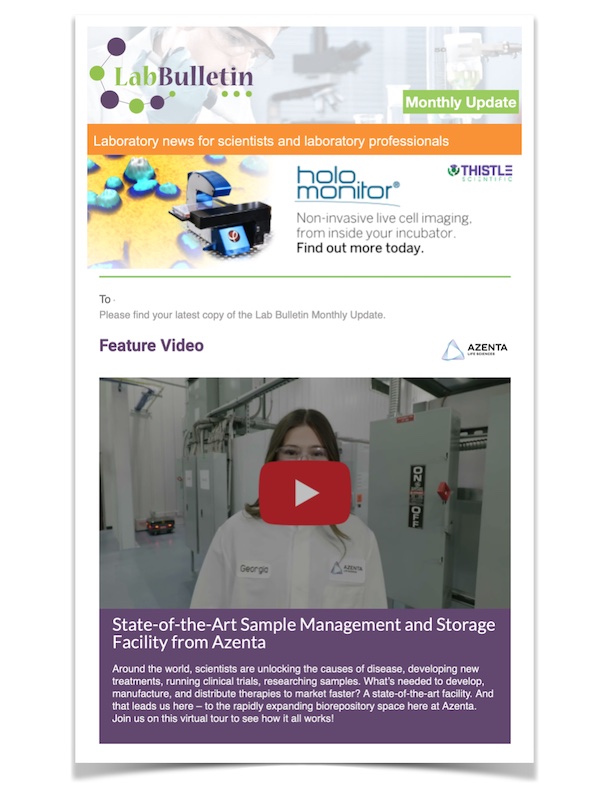 Microscopy | Image Analysis
IT Solutions and Laboratory Automation
Growth at Sistemic Ltd due to success of unique miRNA analytical approach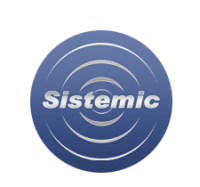 The success of the unique analytical approach brought to microRNA (miRNA) profiling technologies by Scottish-based, Sistemic Ltd., (Glasgow, UK) has led to sustained interest from the drug discovery and cell therapeutics markets. As a result the company has commenced an expansion programme which will see the addition of a number of key scientific and bioinformatic staff and a move to a larger dedicated facility near Glasgow, which will also form the company's new global headquarters. This will enable Sistemic to fulfil current contracts more rapidly as well as providing further capacity for newly acquired and future contracts. It will also support the company's expansion of its key internal R&D programmes in drug toxicology and stem cell characterisation.
The expansion programme will also see the company grow its US commercial operations developing its Boston location and opening an office in California. Commenting on the programme Mr Jim Reid, Sistemic Chairman and CEO said "We are delighted that things are going so well for the company especially when so many businesses are downsizing or finding life tough. It is a real endorsement of the unique technology we are developing and the customer-centric approach we take to our business." Dr Verna McErlane, Director of Commercial Operations, added; "We are committed to global expansion and see the developments in the US as key to providing customers with local support and dedicated resources aimed at the world's largest market."
As part of this expansion Sistemic has made a number of new appointments including two additions to its senior management team. Dr David Mallinson, who previously worked for Merck Sharpe Dohme (MSD), joined the team on 1 May 2011 as a Senior Scientist and will lead new projects at the expanded facility. Dr Max Bylesjo, who previously worked for ALMAC group will join on 1 July 2011 as a Senior Bioinformatician and will focus on continuing the development of Sistemic's unique data processing technology. The company is currently seeking additional staff in anticipation of continued growth.
The new Sistemic headquarters will dedicate 60% of its space to new laboratory facilities, equipped with state-of-the-art technology, and 40% as new commercial areas.
Sistemic has developed unique analytical tools to enhance miRNA profiling turning it into a more versatile problem solving technology. Sistemic products include: SistemRNA
TM
(core enabling platform) , SistemQC
TM
(for cells, stem cells & cell therapy markets), SistemTOX
TM
(toxicity profiling) and SistemKB (knowledgebase profiling). Example applications include screening of drug discovery lead compounds to determine whole cell response to various chemistries as well as cell characterization, QC monitoring, purity, potency and pluripotentcy assessment of cell lines.
The company was founded in 2008 by a group of scientists including Professor Chris Hillier and Dr Vincent O'Brien (currently CSO) who identified a unique opportunity to utilise miRNA profiling, which forms their core IP. To date Sistemic has focused its efforts on championing miRNA methodology to solve problems in the biotechnology, cell therapeutics and drug discovery markets.
More information about the company's products and services may be obtained at:
www.sistemic.co.uk
Sistemic, SistemRNATM , SistemTOXTM, SistemKBTM and SistemQCTM are registered trademarks of Sistemic Ltd.