Members Login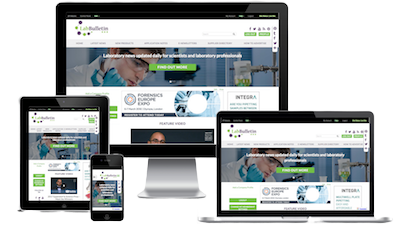 Monthly Newsletter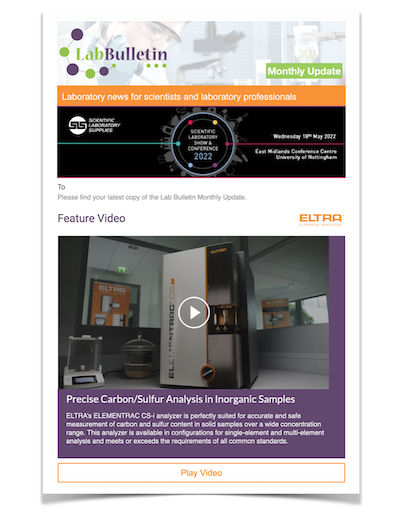 Special Offers and Promotions
Microscopy | Image Analysis
FULLY MOTORISED PIPETTE FROM GILSON SETS NEW STANDARDS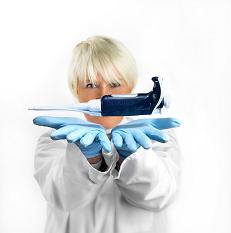 Extremely comfortable, easy-to-use, accurate and durable are the main features of the new ergonomic, motorised pipette, recently introduced by Gilson. Pipetman® M is a new range of pipettes covering the range of 0.5µL to 1000µL and represents the latest evolution from the World's pipetting standard for over 35 years.
Pipetman M is fully motorised and requires virtually zero pipetting force and is designed with both experienced and inexperienced users in mind. It looks, performs and feels like the renowned original Pipetman yet offers advanced ergonomic features and user-friendly functionality. It is extremely intuitive, requires no learning curve to master and is claimed to be one of the most competitively priced motorised pipettes available.
Pipetman M provides four essential pipetting modes, including reverse, mix, repetitive and pipetting and offers the same high reproducibility, accuracy and precision that users expect from Gilson pipette products. Commenting on the launch of Pipetman M, president of Gilson Inc. Dr Robert Gilson said, "Our goal was to design a highly ergonomic pipette that significantly reduces the pipetting forces needed to aspirate and dispense, that consistently produces trusted results and is as easy to use as Pipetman". He added, "It was also very important to our customers that they do not have to change how they pipette and we're proud to say that Pipetman M is the result of this collaboration".
The motorised piston of Pipetman M virtually eliminates pipetting variability among users and because the speed of the piston is adjustable, users can pipette denser samples with accuracy and confidence. Other features include, lockable volume, service alert reminders and colour coded push-button that correspond to matching Gilson tip packaging. Also, like Pipetman P, Pipetman M is fitted with a universal tip holder that ensures a secure fit for most brands of tip, eliminating the need for a dedicated tip brand.
Gilson Pipetman M pipettes are available in the UK and Ireland from Scientific Lab Supplies (SLS) through 35 dedicated sales representatives across the region with the full Gilson product range available on-line at: www.scientificlabs.co.uk.
For sales and service, customers in England and Wales can call on 0115 982 1111, and for Scotland 0123 643 1857. The accredited UK service centre for Gilson PIPETMAN and MICROMAN products can be reached on-line at: http://www.gilson-service.co.uk/ or by calling 0845 519 3758.