Members Login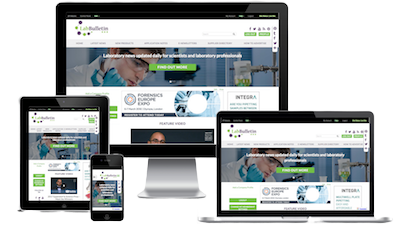 Monthly Newsletter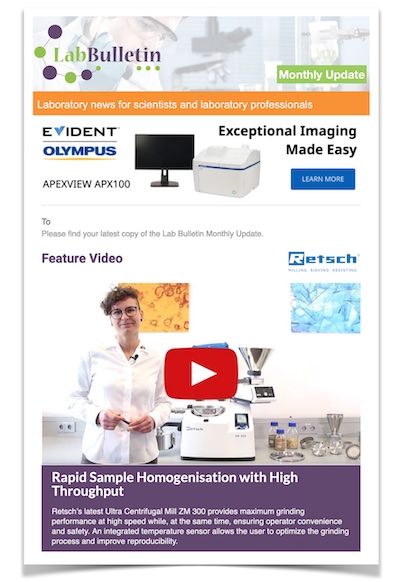 Special Offers and Promotions
Microscopy | Image Analysis
IT Solutions and Laboratory Automation
Dionex Demonstrates IC-Based Methods for Detection of Methacholine and Possible Impurities
Dionex is proud to announce new cation and anion IC-based methods for the detection and quantification of methacholine and possible impurities in solutions used to assess bronchial asthma of subjects evaluated in respiratory function labs and epidemiological field studies. Application Note 249: Determination of Methacholine Chloride and Potential Impurities Using a Reagent-Free Ion Chromatography System demonstrates high precision and accuracy for both methacholine and possible impurities present in amounts approaching 1% using an IonPac® CS17 column and Chromeleon® software.
Methacholine assay involves diluting the original solution (dissolved in 0.9% sodium chloride with or without 0.4% phenol) 1000-fold with deionized water, then analyzing the sample on a cation Reagent-FreeTM IC (RFICTM) system. Acetylcholine and ß-methylcholine are determined after a 100-fold dilution of the original solution using the same system. Acetate, another possible impurity, is determined by anion IC.
For more details, visit www.dionex.com.
Dionex (NASDAQ:DNEX) is a global leader in the manufacturing and marketing of liquid chromatography and sample preparation systems, consumables, and software for chemical analysis. The company's systems are used worldwide in environmental analysis and by the life sciences, chemical, petrochemical, food and beverage, power generation, and electronics industries. Our expertise in applications and instrumentation helps analytical scientists to evaluate and develop pharmaceuticals, establish environmental regulations, and produce better industrial products.
Chromeleon and IonPac are registered trademarks of Dionex Corporation.