Members Login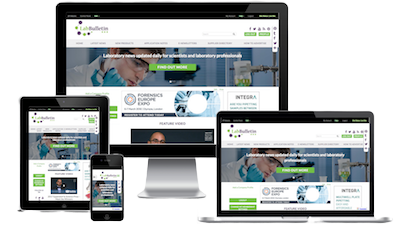 Monthly Newsletter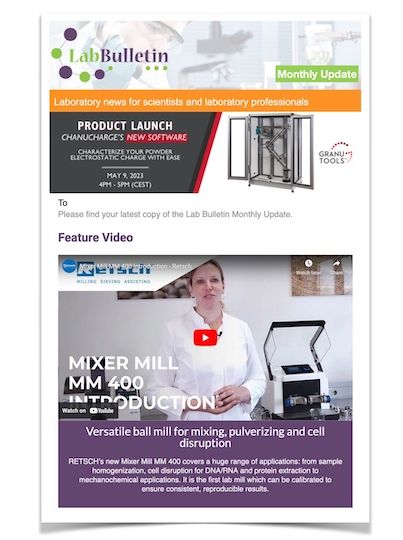 Microscopy | Image Analysis
IT Solutions and Laboratory Automation
Bruker and 3M Sign Exclusive Patent License Agreement
Bruker Corporation today announced that it has signed an exclusive patent license agreement with 3M Company, which allows Bruker to include 3M patented innovations relating to matrix-assisted laser desorption ionization (MALDI) mass spectrometry imaging.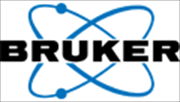 The licensed 3M patents are directed to a technique for performing mass spectrometry analysis on proteins in tissue that has been preserved in paraffin. The technology enables researchers to more easily study formalin-fixed, paraffin-embedded (FFPE) tissue for life-science research and drug development.
MALDI imaging has been increasingly used to analyze clinically relevant tissues such as tumor biopsies. The molecular phenotypes observed by MALDI imaging have been shown to correlate with parameters such as disease status or patient outcome, and have been successfully applied to the classification of tissue samples.
MALDI imaging was originally developed for the analysis of fresh, frozen tissue sections, but the analysis of preserved FFPE tissue sections is becoming increasingly important due to methodological improvements. In the MALDI imaging community it is widely accepted that a meaningful analysis of FFPE tissue requires a pretreatment called antigen-retrieval.
Dr. Sören-Oliver Deininger, Market Manager for MALDI imaging at Bruker, stated: "The interest in the analysis of FFPE tissue by MALDI imaging is increasing strongly. Bruker has developed innovative technology to make MALDI imaging viable in histopathology by the integration of virtual microscopy and the possibility to classify tissue based on the molecular phenotypes (class-imaging). Our license agreement with 3M shows our ongoing commitment to the MALDI imaging field, and gives our customers the necessary freedom to conduct their research and advance the field."
"We are pleased to license these patents to Bruker, a leader in the field of MALDI imaging, and see this technology applied in the market," said Dr. Todd Fruchterman, Senior Vice President of Research & Development and Chief Medical Officer for 3M Health Care. "We hope that this license agreement will accelerate the research in MALDI imaging of FFPE tissue, and enable it to ultimately become a valuable diagnostic tool."
Dr. Hartmut Schlüter, Professor at the University Medical Center Hamburg-Eppendorf, has recently published a MALDI imaging study on more than 1,000 FFPE prostate cancer samples using Bruker's MALDI Molecular Imager solution. He explained: "FFPE tissue is particularly important for the analysis by MALDI imaging because of the large available archives of such tissue with patient follow-up data and the possibility to use tissue microarrays for the analysis. Furthermore, FFPE tissue is the standard for histopathological diagnosis. Any future diagnostic application of MALDI imaging will likely need to be established on FFPE tissue."
Note: Bruker MALDI imaging systems and solutions are for research use only (RUO).
---
more about Bruker MALDI imaging systems
---
---