Members Login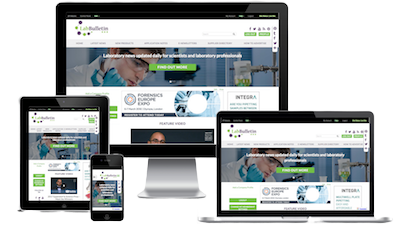 Monthly Newsletter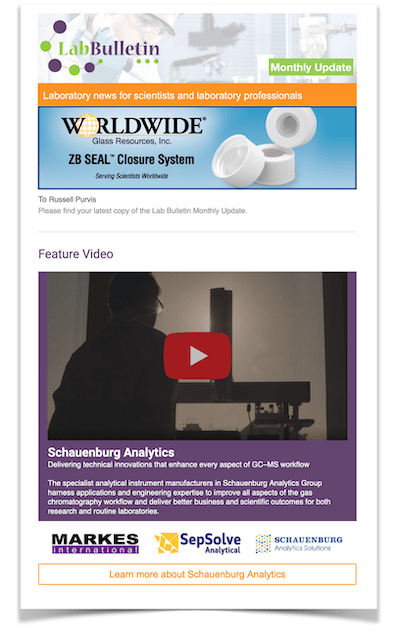 Special Offers and Promotions
Microscopy | Image Analysis
POREX Showcases New Innovations in Diagnostics, Liquid Handling and Wound Management at MD&M West 2018
publication date:
Feb 6, 2018
|
author/source:
Porex Corporation

Porous technologies leader to present live demonstrations of advancements at Booth #1539
At MD&M West 2018 event (Anaheim, CA; Feb. 6-8), Porex Corporation will showcase advanced solutions for laboratory and medical professionals that speed fluid transfer of diagnostics, improve accuracy and purity in liquid handling, and enhance wound management and improve clinical outcomes. These innovations, offering new unmatched capabilities for a wide range of life science applications, will be demonstrated at Booth #1539.
Following the March 2017 acquisition of Essentra Porous Technologies, POREX® is equipped to offer medical product designers and life science professionals unmatched capabilities and internal expertise to help develop solutions that address an array of material design challenges. POREX®'s solutions in porous plastics, foam, fiber, porous PTFE, Certified Pure Porex™ and functionalized porous media help designers significantly shorten the development of novel product designs and prototypes.
From start to finish, POREX®'s diagnostics solutions speed procedures and reduce overall costs of methodologies. Its array of innovations in advanced wound management, including MEDISPONGE® and SUPERSOFT® medical-grade foams, promote faster patient healing, address healthcare-associated bacteria and fungus infections and play a role in scar management. Additionally, MD&M West 2018 will serve as the official launch of the new POREX® FORTRESS™ liquid barrier pipette tip filter, an inert and additive-free innovation that prevents aerosols, cross-contamination and sample carryover, raising purity in laboratory liquid handling to a new level.
For attendees at MD&M West, POREX® will provide four in-booth presentations that will cover advancements in the areas of diagnostics, liquid handling and wound care:
Tuesday, Feb. 6 at 11 a.m. – Unmatched Technologies: Showcasing the full scope of POREX®'s cutting-edge materials for enhancing product performance and clinical outcomes.

Tuesday, Feb. 6 at 2:30 p.m. –Collection to Detection Diagnostics Solutions: Offering the latest advanced porous materials for diagnostics that speed fluid transfer and improve accuracy.

Wednesday, Feb. 7 at 11 a.m. – Liquid Handling Innovation: Premiering the POREX® FORTRESS™ liquid pipette tip filter for sample purity and lab testing assurance.

Wednesday, Feb. 7 at 2:30 p.m. – Wound Management Breakthroughs: Offering new concepts in wound care that improve patient comfort and promote faster healing, address infections and manage scars.
For diagnostics, POREX®'s "Collection to Detection" solutions are designed to help laboratories operate faster, improve the accuracy of results, increase operational efficiencies and reduce overall costs. Within wound care, hydrophilic, polyurethane foams and laminates resist tearing and improve fluid retention for diverse wound care applications, including acute and chronic wounds. Highly customizable and optimized for absorptive capacities, these materials can enhance patient care and reduce healing times.
Manufactured without additives and with a proprietary material that blocks aerosols and contaminants, the FORTRESS™ pipette tip filter is certified as the first pure liquid barrier filter. The technology ensures purity and accuracy for samples within both manual and robotic liquid handling needs.
"Purity, accuracy and efficiency are at the forefront of POREX®'s continuing innovations in laboratory and clinical care," says Maria De Capua, Vice President at POREX®. "The broadened set of technologies and expanded expertise of POREX® allows for practically any medical design challenge to be met with innovative, unique solutions that make a difference in the marketplace."
---
---
---