Members Login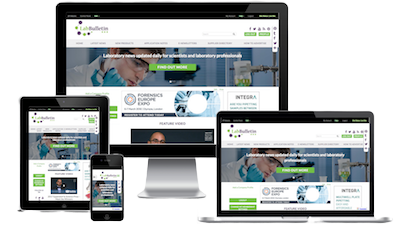 Special Offers and Promotions
Monthly Newsletter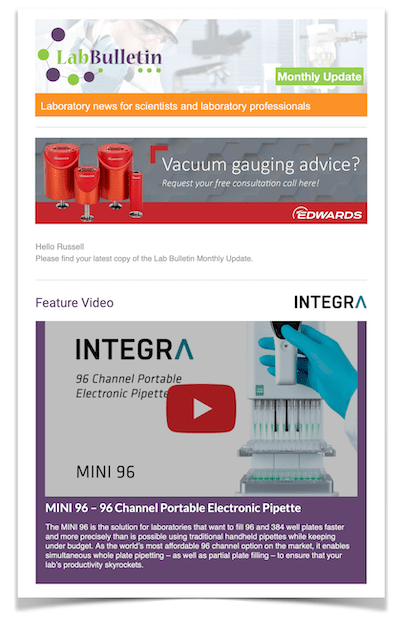 News Channels
Laboratory Products
Microscopy | Image Analysis
Domainex to Invest in its Drug Discovery Services and Internal Oncology Pipeline in 2011
publication date:
Mar 25, 2011
|
author/source:
• Domainex


Domainex Ltd, a biotechnology company providing world-class drug discovery services to support both its own and customer research programmes, has announced plans to significantly expand its medicinal chemistry and biology capabilities in 2011. The expansion will involve relocation to larger laboratories in Cambridge and investment in new technologies that will enhance its current service offering. This will allow Domainex to provide even better support to its growing client base and enable it to expand work on the Company's own discovery-phase oncology drug pipeline .
Announcing the expansion plans Dr Eddy Littler, CEO of Domainex, said: "We are keen to grow in order to allow us to service a greater number of clients, and to increase our revenue stream going forward. I'm pleased to say that 2010 was an excellent year for us, and we fully expect to continue in this way through 2011. The first step in this expansion has been to increase our business development efforts, with the hiring of George Buckley as a Business Development Manager at the beginning of the year."
Dr George Buckley joins the Company from Cresset, where he was Sales Manager. He has a wealth of experience in medicinal chemistry, having studied at Nottingham University, and been an important member of drug discovery teams at UCB and Celltech. He will be a valuable asset to our growing business development team".
Trevor Perrior (Research Director) continued: "Domainex is entering a new phase in its development. Our service division is undergoing a significant expansion to support a number of new contracts, and our drug discovery division has advanced its first project, focused on the oncology and inflammation targets, IKKε and TBK1, to a point where we will seek to out-license the project in 2011. Other targets in the Domainex pipeline, including a number of methyltransferases with important roles in epigenetics, will also benefit from increased investment and resources."
About Domainex - www.domainex.co.uk
Domainex uses unique and proprietary technologies to resolve common bottlenecks facing the pharmaceutical and biotechnology industries in the post-genomic era. Major discovery 'gaps' exist between the vast amount of genomic information that is now available, the accessibility of the corresponding proteins for use in target validation and drug discovery, and the identification of robust hits in a cost effective manner. Founded in 2002, Domainex is a privately owned company with laboratories in Cambridge, England, and offices in the London Bioscience Innovation Centre.
Domainex has developed a number of platform technologies specifically aimed at enabling biotech or university groups who have exciting new drug targets. Its Combinatorial Domain Hunting (CDH) technology will deliver protein constructs that are soluble, stable, and produced in high-yield - thereby opening up the path to high throughput screening, structural biology, or antibody production.
Domainex has also developed LeadBuilder - a virtual screening approach for targets which is specifically aimed at identifying hit molecules that are ideally suited for further development.
The experienced medicinal chemistry team has a proven track record in supporting biotech or university groups by providing expertise to take hit compounds through lead optimization and on to candidate selection. Several compounds arising from these collaborations are currently in clinical evaluation.
IKKε and TBK1 have been validated as novel drug targets, with applications in the treatment of cancer, a variety of inflammatory diseases (including RA) and obesity. Domainex has identified small-molecule dual inhibitors of IKKε and TBK1, and is progressing them as potential cancer therapies.