Members Login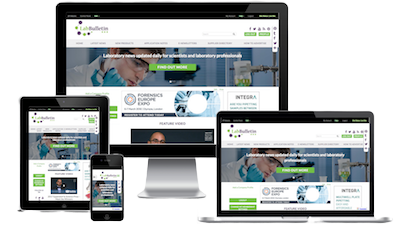 Monthly Newsletter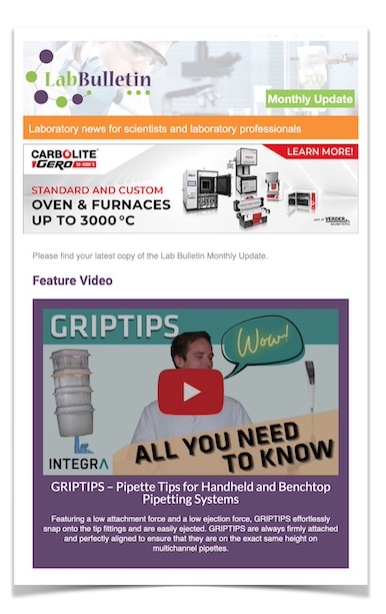 Special Offers and Promotions
Microscopy | Image Analysis
IT Solutions and Laboratory Automation
Scientific Laboratory Supplies (SLS) acquire controlling interest in Aurora Scientific
publication date:
May 26, 2022
|
author/source:
Scientific Laboratory Supplies
Scientific Laboratory Supplies (SLS), the UK's largest independent supplier of scientific products, is pleased to announce it has acquired a controlling interest in Aurora Scientific, one of the leading water utility suppliers.
Aurora Scientific was founded in 1988, specialising in sampling equipment for the UK water industry and has grown to become a leading supplier, supplying over 70% of regional water utility companies, as well as large laboratories that conduct microbiological and chemical analysis for all water types. Aurora is known and trusted for their specialist supply of validated sample containers to the water industry, which heavily relies on consistently high-quality validated products and an assured continuity of supply.
The recent changes in world market conditions, from Brexit and COVID-19 to environmental challenges and increased raw material and energy costs has exerted pressure on Aurora's operations. To maintain supply in the face of changing market conditions, Aurora and SLS engaged in discussions to develop a partnership that will allow for Aurora to continue to deliver and develop exceptional quality products to the water testing market.
SLS are well established in the water utility markets and the two businesses have readily synergised operations, increasing the availability of products to both entities, allowing their customers to streamline analysis and reduce laboratory costs. The agreement will secure the continuation of ongoing product developments and bring new lines and product innovations to the market.
Brian Hepburn, Managing Director of Aurora commented on the deal, "This new working relationship with SLS is a major plus for our customers. For over twenty-five years, we have offered a wide range of reliable, high-quality and customer specific products to the food, environmental pharmaceutical, and water industries. However, with the current emphases on cost and pressures in the supply chain, it was becoming extremely unlikely that Aurora Scientific could continue in its existing format. We can now look forward to packaging the combined expertise of both companies together and helping our customers through what are difficult times. We will continue to be the best value in the market for water related laboratory products. We are proud of our history and this deal secures our future and for our products manufactured here in the UK."
Bob McLaughlin, Sales Director of SLS added "This deal is exciting for all involved, as it allows us to work closely together in delivering the best quality solutions for the water testing industry. We are two businesses with a primary focus on both the customer and quality, which allowed for such positive discussions to take place. We look forward to working with SLS and Aurora customers to ensure we continue to service their requirements with superior customer service and the highest quality products available."
SLS has grown to become the UK's largest independent supplier of laboratory equipment, chemicals, and consumables. Because of its independence, the company is unique in its approach to sourcing and supplying the highest quality, best value products and brands.
About Aurora Scientific
Aurora Scientific was founded in 1988, by Brian Hepburn, an experienced and well-respected micro-biologist, who decided to set up his own company making specialised sampling equipment for the UK water industry. With his specialist knowledge, he knew exactly what was required to fulfil
Indeed, his ideas are now industry standards and include batch control, and full traceability of product and certificates of conformity which were not readily available at that time They conform to Drinking Water Inspectorate requirements and meet the necessary EU parameters for analysis. These include sampling for a wide range of chemical and microbiological parameters.
New products are being developed which are expected to be warmly received by their customer base.
About Scientific Laboratory Supplies Ltd
SLS first began trading in 1991 and has grown to become the UK's largest independent supplier of laboratory equipment, chemicals, and consumables. Headquartered in Nottingham, the company operates a warehousing, technical storage, and logistics service across the UK and in several international territories. SLS works closely with leading international industry brands through a market leading catalogue and an extended range of over 600,000 products.
Recent news from Scientific Laboratory Supplies