Members Login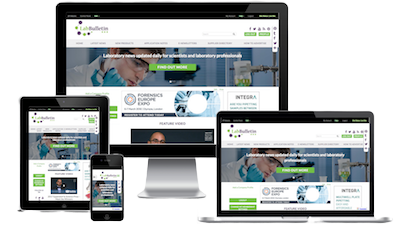 Monthly Newsletter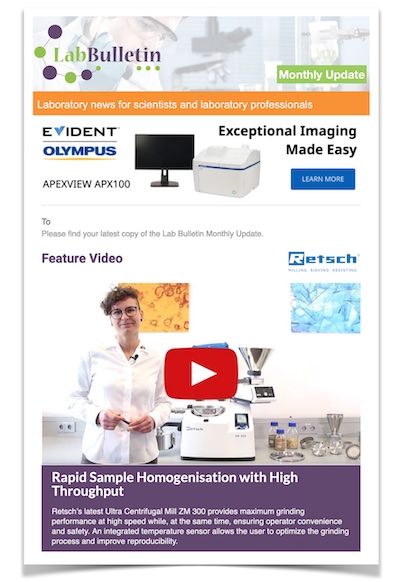 Special Offers and Promotions
Microscopy | Image Analysis
New V60 Top Loading Autoclave Range
publication date:
Oct 26, 2022
|
author/source:
Priorclave Ltd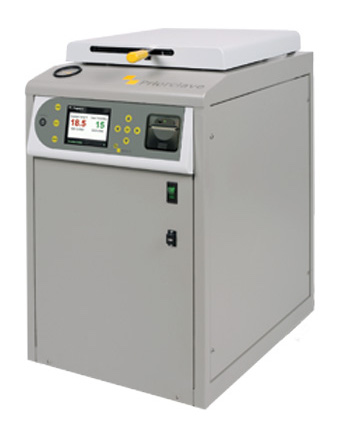 Choose a Priorclave V60, 60-litre chamber research grade laboratory autoclave and benefit from a steam steriliser with a taller vertical chamber and one of the most advanced control systems for easier programming.
It has been designed and built by Priorclave in its UK manufacturing centre, especially for laboratories with limited space, those wanting to sterilise taller items such as fermentors and large capacity Erlenmeyer flasks but are struggling to find lab space able to accommodate large format autoclaves. In addition, for smaller items Priorclave can supply mesh baskets ready to load directly into the chamber.
This compact V60 range of autoclaves autoclave fits into a floor space of just 472mm wide and 620mm deep. As a castor-mounted laboratory steriliser, its size and manoeuvrability enable the unit to be easily moved to share with different departments if required. Once in place it just needs to be plugged directly into an appropriate power source.
The new V60 top loading autoclave is available in both BASE and SMART ranges of sterilizers recently launched by Priorclave. Typically, the BASE range covers "the basics", media preparation, waste loads, and sterilizing loose instruments, open containers, and labware. The SMART range is intended for industrial, research, and production labs and facilities with greater or more diverse needs. They adeptly handle standard tasks (e.g., media prep, waste loads, labware) but can also produce drier loads and more reliably handle complex loads that tend to trap air.
Introduction of the new ranges by Priorclave simplifies the autoclave selection process, enabling customers to choose the most appropriate model for their needs.
Each top-loading autoclave is fitted with the very latest advanced microprocessor controller – Tactrol®3. The controller brings a more simplistic approach to function settings yet still retains the simple to use day to day operation of previous versions with Start, Vent and Door buttons. Overall, it gives more precise control and delivers information on cycle process to achieve the ultimate in sterilisation performance. There is also full setting security, managed with passcodes and a manual key-switch. It makes it suited to environments where pre-programs need to be kept tamperproof, such as pharmaceutical, food and beverage, dairy as well as critical research centres.
A big plus factor in buying the Priorclave brand of research grade laboratory autoclaves is that your steam steriliser purchase comes from an autoclave specialist with a proven reputation for robust build quality, product reliability, first-class customer service, excellent product pre- and after sales advice.
The build quality of V60 top-loading research grade autoclave incorporates epoxy coated panels and frame members which are treated with an anti-bacterial agent. This is a highly effective and permanent treatment for lifelong control of harmful bacteria and protection against the threat of cross contamination. This tough special epoxy finish is proven to reduce bacterial growth by up to 99.99% and is highly effective against MRSA, E coli, Listeria, Legionella, Campylobacter, Salmonella, Pseudomonas and over 50 other species.