Members Login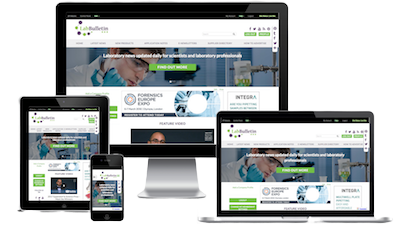 Monthly Newsletter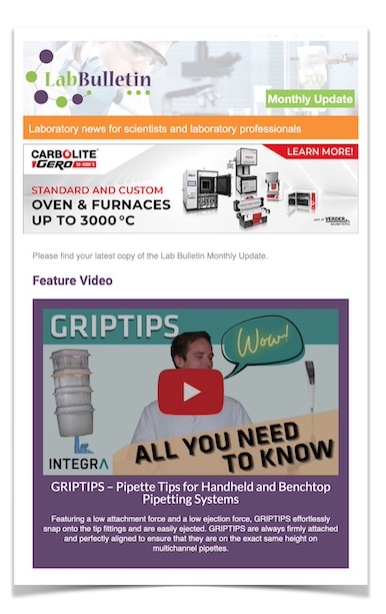 Special Offers and Promotions
Microscopy | Image Analysis
IT Solutions and Laboratory Automation
New Promega Microsatellite Instability Molecular Test, OncoMate
publication date:
Jul 2, 2020
|
author/source:
Promega UK Ltd

---
MSI Dx Analysis System, Expands UK Testing Options for Lynch Syndrome.
A new CE-IVD marked diagnostic test for microsatellite instability (MSI) in solid tumours, the OncoMate™ MSI Dx Analysis System (OncoMate™ MSI) by Promega, offers UK clinicians a new option for testing for Lynch Syndrome. UK NICE guidelines (DG27) for Lynch Syndrome testing include the use of PCR-based testing methods such as OncoMate™ MSI to determine MSI status in patients to guide treatment and advise surveillance or testing for the wider family.
OncoMate™ MSI builds on the success of the Research Use Only (RUO) product (MSI Analysis System, Version 1.2) which has been adopted by UKAS accredited laboratories for the diagnosis of Lynch Syndrome in the UK for over a decade.
MSI status can also inform clinicians prior to treatment, acting as an independent biomarker to predict the efficacy of certain Immuno-Oncology therapies against solid tumours in the clinic (such as anti-PD1 antibody therapy). Patients with MSI-high (MSI-H) tumours typically respond well to anti-PD1 therapy1.
"MSI testing is of critical importance to ensure the efficacy of anti-PD1 therapy for solid tumours like Colorectal Cancer," says Professor Manuel Salto-Tellez (MD-LMS, FRCPath, FRCPI) Clinical Consultant Pathologist at the Belfast Health and Social Care Trust and Director of the Precision Medicine Centre.
"We welcome the addition of a CE-IVD marked testing tool as we move to the new IVD-R regulations in 2022."
In the U.S., MSI-H has been granted status as a pan-tumour biomarker for anti-PD1 therapy regardless of tumour type. An example of an anti-PD1 therapy is Merck's Keytruda®. Promega Corp announced the launch of the CE-IVD marked OncoMate™ MSI Dx Analysis System (OncoMate™ MSI) as a new in vitro diagnostic (IVD) medical device on Tuesday 9 June across Europe.
OncoMate™ MSI is a PCR-based, validated gold standard for determining microsatellite instability (MSI) status in solid tumors.2–4 It offers analytical sensitivity and unsurpassed specificity with a short turn-around time.5,6 OncoMate™ MSI uses the most sensitive panel of markers for MSI status detection, as included in the European Society for Medical Oncology (ESMO) guidelines.7.
KEYTRUDA is a registered trademark of MSD in the UK.
References:
Le DT, et al. Mismatch repair deficiency predicts response of solid tumours to PD-1 blockade. Science. 2017; 357: 409-13.
Baudrin LG, et al. Molecular and Computational Methods for the Detection of Microsatellite Instability in Cancer. Frontiers in
Oncology. 2018; 8: 621.
Svrcek M, Lascols O, Cohen R, et al. MSI/MMR-deficient tumor diagnosis: Which standard for screening and for diagnosis?
Diagnostic modalities for the colon and other sites: Differences between tumors. Bull Cancer. 2019;106(2):119-128.
Fuchs CS, Doi T, Jang RW, et al. Safety and Efficacy of Pembrolizumab Monotherapy in Patients With Previously Treated
Advanced Gastric and Gastroesophageal Junction Cancer: Phase 2 Clinical KEYNOTE-059 Trial. JAMA Oncology.
2018;4:e180013. Epub 2018 May 10. Erratum in: JAMA Oncology. 2019 ;1;5:579.
Bacher JW, et al. Development of a fluorescent multiplex assay for detection of MSI-High tumors. Disease Markers.
2004; 20(4-5): 237-250.
Murphy KM, et al. Comparison of the Microsatellite Instability Analysis System and the Bethesda Panel for the Determination
of Microsatellite Instability in Colorectal Cancers. Journal of Molecular Diagnostics. 2006; 8(3): 305-11.
LuchiniC et al. Annals of Oncology 2019 0 1–12.
About Promega
Promega Corporation is a leader in providing innovative solutions and technical support to the life sciences industry. The company's 4,000 products enable scientists worldwide to advance their knowledge in genomics, proteomics, cellular analysis, drug discovery and human identification. Founded in 1978, the company is headquartered in Madison, WI, USA with branches in 16 countries, Southampton UK, and over 50 global distributors.
OncoMate™ MSI is CE marked under EU Directive 98/79/EC.
OncoMate™ MSI is a trademark of Promega Corporation.
---