Members Login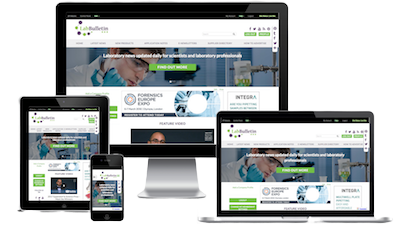 Monthly Newsletter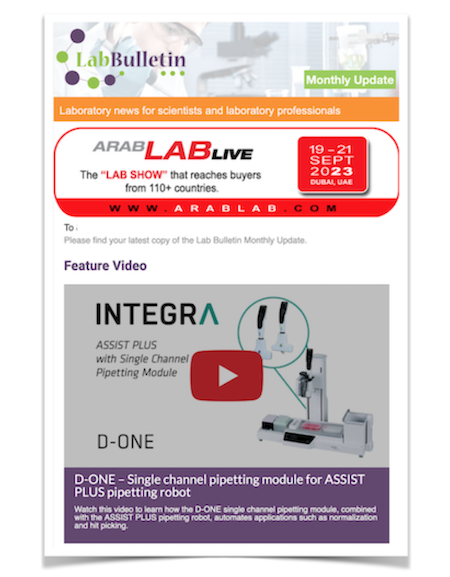 Microscopy | Image Analysis
IT Solutions and Laboratory Automation
WHEATON Acquires Chromatography Vial Supply Company, MicroLiter
A specialty brand joins forces with an established industry leader resulting in an expanding product line and support services for the global HPLC market

WHEATON announced that it has acquired MicroLiter Analytical Supplies, Inc., of Suwanee, GA, a leading supplier of pre-cleaned chromatography sample vials and accessories for use with autosamplers.
Founded in 1996 to provide high-quality consumable products to the autosampler market, MicroLiter is recognized for its focus on supplying pre-cleaned, sample containment products processed in Class 10,000 cleanroom facilities. Its product line includes 12x32mm glass autosampler vials, inserts, septa and closures, and the MicroLiter Plate Sampling System, a patented design that brings a 96-well, multi-array sample handling format for chromatography autosamplers. WHEATON is supporting continued product development, service improvements with its supply chain expertise and additional sales support from its established team of specialists.
"MicroLiter, a leading brand in high precision chromatography, is a strategic step in strengthening WHEATON's leadership in chemical analysis products, and to that end, we welcome MicroLiter's dedicated customers and advocates," said Wayne Brinster, President of WHEATON. "We're looking forward to a synergistic relationship in which we can better support scientists and researchers, through efficiencies and product line expansion," he added.
Kim Gamble, founder and president of MicroLiter Analytical Supplies, Inc. added: "We are delighted to become part of WHEATON – a brand that honors the work of scientists." Mr. Gamble will remain involved with the business providing consultative and leadership support.
The MicroLiter product line, including the MicroLiter Plate Sampling System and the 76-Series line of 2.0mL, 12X32mm autosampler vials can be found on the WHEATON website, www.WHEATON.com or on www.microliter.com.
To speak with a MicroLiter specialist, please call 888-232-7840.For more information regarding the acquisition, you can contact Tracy Neri Luciano at 856-825-1100.
As part of the acquisition, the Instrument Top Sample Preparation (ITSP) products and patents were retained by prior management as this portion of MicroLiter's business did not fit the WHEATON business model.
About WHEATON
WHEATON admires those people who devote their life to science. It's this admiration that drives us to design and deliver today's most innovative solutions for the laboratory research, diagnostic packaging and specialty pharmaceuticals industries. It's this admiration that motivates us to offer the best customer service experience and most dependable products in the industry. And, it's with admiration that we stand behind those people who help move the world forward one discovery, one sample at a time. The WHEATON name means more than a legacy of the highest quality products and services; it stands for a commitment to honor the effort of all scientists... because it's their life's work.
---