Members Login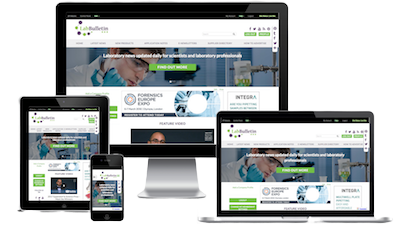 Monthly Newsletter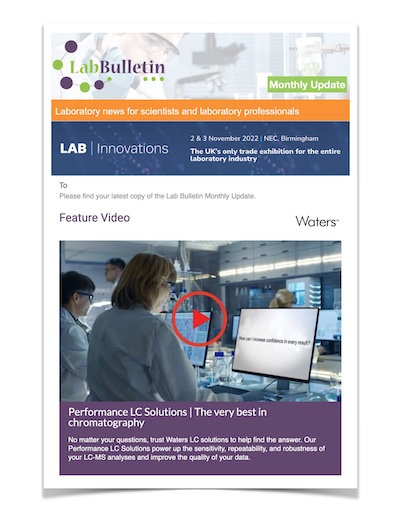 Special Offers and Promotions
Microscopy | Image Analysis
WHEATON in collaboration with CryoXtract
WHEATON® and CryoXtract™ Announce Global Co-Marketing Agreement to Offer Optimal Solutions for Storing and Accessing Frozen Biosamples and Improving Scientific Outcomes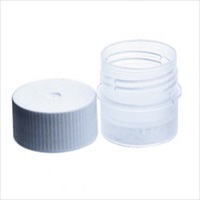 The companies will co-market WHEATON's new CryoELITE® Tissue Vial solution for frozen tissue samples and CryoXtract's recently introduced CXT350 platform, which provides access to valuable frozen tissue and biofluid samples.
WHEATON, a global leader in biosample storage solutions for the laboratory research, diagnostic and specialty pharmaceuticals industries, reached a non-exclusive global co-marketing agreement with CryoXtract Instruments, LLC, that will provide the scientific community with a totally unique set of solutions for the optimal storage, preservation and access of valuable frozen tissue samples.
CryoELITE Tissue Vials were specifically designed for effective cryopreservation of biological tissue specimens because tissue is different from cells and biofluids and has particular requirements for cryogenic storage (see the WHEATON CryoFeed. Offering researchers a uniform vial able to maintain sample integrity while maximizing storage capacity and organization, the WHEATON CryoELITE Tissue Vials feature a wide-mouth opening, 5mL capacity, and high integrity closure. The externally threaded cap provides a seal that exceeds DOT and IATA classifications for diagnostic specimens and their transport and is capable of maintaining a secure closure during freeze/thaw procedures with a temperature range of -156°C to 121°C.The CryoELITE Tissue Vial offers researchers who work with biological tissue sections ease of use, convenience and security. When your decision depends on sample integrity…Trust that specimen to a WHEATON CryoELITE Tissue Vial.
CryoXtract recently introduced the CXT350, its second commercial product, to provide the scientific community multiple access to valuable frozen tissue samples while preserving the frozen state of both the parent and cored sample aliquots throughout the process. This unique solution allows multiple and repeatable access to highly valuable frozen tissue samples, while preserving the integrity of the parent specimen, resulting in optimized sample usage and superior scientific outcomes.
WHEATON and CryoXtract have partnered to market a comprehensive and unique solution that allows the scientific community to securely store highly valuable frozen tissue biospecimens via WHEATON's new CryoELITE Tissue Vial and to efficiently and repeatedly access these highly valuable frozen tissue biospecimens through CryoXtract's proprietary CXT350 platform. Additionally, the companies expect their joint efforts to accelerate their current commercial plans and progress efforts to adopt important best-practice standards throughout the industry.
"Most researchers agree that Tissue Specimens contain extremely valuable information for both the Clinician and the Researcher. Wheaton has a long history of providing the scientific community with the best solutions available to help our customers solve problems and our CryoELITE Tissue Vials were developed in response to these needs," says Wayne L. Brinster, CEO & President of WHEATON. "The co-marketing agreement with CryoXtract further leverages our expertise in cryopreservation with breakthrough technology to answer the biomedical research community's demand to repeatedly access these frozen tissue samples, which is crucial to research and development," he added. "Partnering with an innovative and complementary solutions-oriented company like CryoXtract now provides us both greater distribution leverage and a unique joint product offering to address critical customer needs across the global scientific marketplace."
"Given the rapidly accelerating advances across all major scientific initiatives today, the importance of creating and implementing industry standards for optimal sample storage and retrieval has never been greater", said John A. McCarthy, Jr, CryoXtract CEO. "Our co-marketing agreement with WHEATON produces a unique and important solution for standardizing frozen tissue storage and enabling the scientific community to access and re-access frozen tissue samples for critical research and development."
---
more about CryoELITE Tissue Via
---
---
About WHEATON
Throughout its 125 year history WHEATON has been dedicated to supporting scientific advances and discovery by providing innovative solutions for the laboratory research, diagnostic, and specialty pharmaceutical industries. The company's expertise in plastic and glass containers coupled with a wide selection of closure systems and custom solutions ensures the secure storage and delivery of science's most sensitive materials and precious specimens.
---
---
---
About CryoXtract Instruments, LLC
CryoXtract develops and commercializes unique automation solutions that allow for the retrieval of multiple frozen samples from a single frozen biosample without exposing the source sample to the deleterious biological impact from freeze/thaw cycling. The company's novel automation technology platform improves frozen biosample processing, protects the viability of frozen biosamples after cores have been extracted, improves lab efficiencies and economics, and helps optimize scientific outcomes. CryoXtract is a subsidiary of Allied Minds, Inc., a Boston-based private investment corporation.
---
---
About Allied Minds, Inc.
Allied Minds is a U.S. investment firm that deploys private equity to form, fund, manage and build start-ups based on early-stage technologies developed at renowned U.S. universities and federal research institutions. Allied Minds serves as a diversified holding company that supports its businesses with capital, management and shared services, and is the premier investment firm to utilize this novel and fully integrated approach for technology commercialization.
---
---