Members Login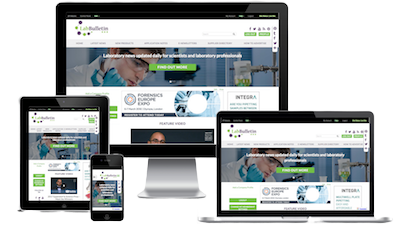 Monthly Newsletter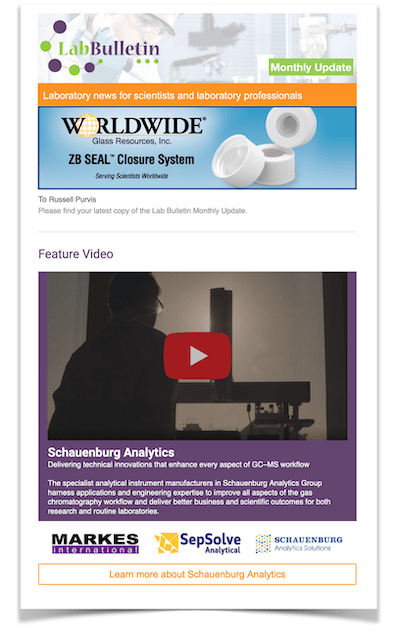 Special Offers and Promotions
Microscopy | Image Analysis
Thermo Fisher Scientific Nitrogen/Protein Analyzer Selected by Italian Research Institute for Fast and Accurate Analysis of Food Samples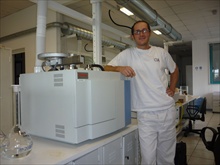 Thermo Fisher Scientific Inc., the world leader in serving science, today announced that Gruppo CSA, a leading Italian environmental research institute, has implemented the Thermo Scientific FLASH 4000 nitrogen/protein analyzer to enable efficient and accurate nitrogen/protein determination in animal feed and human food samples. The analyzer has set new standards for the efficiency of analyses at the institute and has provided unmatched precision while also facilitating increased sample capacity and high sample throughput. As a result of the increase in speed and throughput of analyses, Gruppo CSA has been able to expand its range of services to customers.
Located in Rimini, Italy, Gruppo CSA houses a food laboratory division which performs a broad range of analyses including nitrogen/protein determination in animal feed and human food samples. The institute has seen a surge in the number of animal feed analyses that it performs due to a recent European Commission initiative that provides a financial incentive for farmers producing dehydrated alfalfa with levels of protein above 15 percent. In response to customer demand, Gruppo CSA is required to conduct rapid nitrogen/protein analysis on high quantities of dehydrated alfalfa in adherence with the Association of Official Agricultural Chemists (AOAC) 992.23 method. To address the growing analytical requirements while also remaining compliant with industry regulations, Gruppo CSA selected the Thermo Scientific FLASH 4000 nitrogen/protein analyzer.
Prior to implementing the FLASH 4000 instrument, Gruppo CSA utilized the traditional Kjeldahl method for its nitrogen/protein analyses. However, the method suffers from a number of challenges, namely that it is extremely time consuming, requiring more than four hours to complete a single analytical cycle of just 20 samples. As a consequence, the institute could not provide high quantity alfalfa analysis as a key service. The method also requires the use of acids at extremely high temperatures, posing a significant safety risk. Working with the Dumas combustion method for protein analysis, the FLASH 4000 overcomes these challenges, increasing overall productivity and cost-efficiency while also eliminating the use of corrosive acids, which improves health and safety conditions within the institute.
The FLASH 4000 now enables Gruppo CSA's team to process up to 50 samples in a single cycle, while the four-hour cycle time has been dramatically reduced to just 10 minutes. In contrast to the Kjeldahl method, which requires constant monitoring, the FLASH 4000 can run unattended and overnight, saving time for the institute's technicians and increasing overall throughput. The elimination of dangerous acids and toxic reagents has also meant that the instrument is much easier to clean and maintain, particularly with the inclusion of a self-cleaning filter, saving both time and money.
"After conducting a comprehensive evaluation of the FLASH 4000, it became clear that the analyzer is unmatched in terms of capacity for accuracy, sample throughput and sheer efficiency when facilitating the Dumas technique," said Dr. Pierpaolo Tentoni, chairman of Gruppo CSA. "Since the implementation of the instrument, our sample throughput has increased by more than 50 percent and we are now able to analyze large quantities of samples at low cost. With the high sample capacity and cost-efficiency of the FLASH 4000, for the first time ever we have been able to provide animal feed analysis as a key service."
For more information about the Thermo Scientific FLASH 4000, please call +1 800-532-4752, email analyze@thermofisher.com or visit www.thermoscientific.com/flash4000