Members Login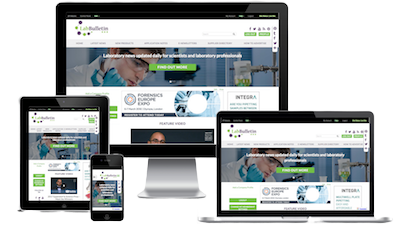 Monthly Newsletter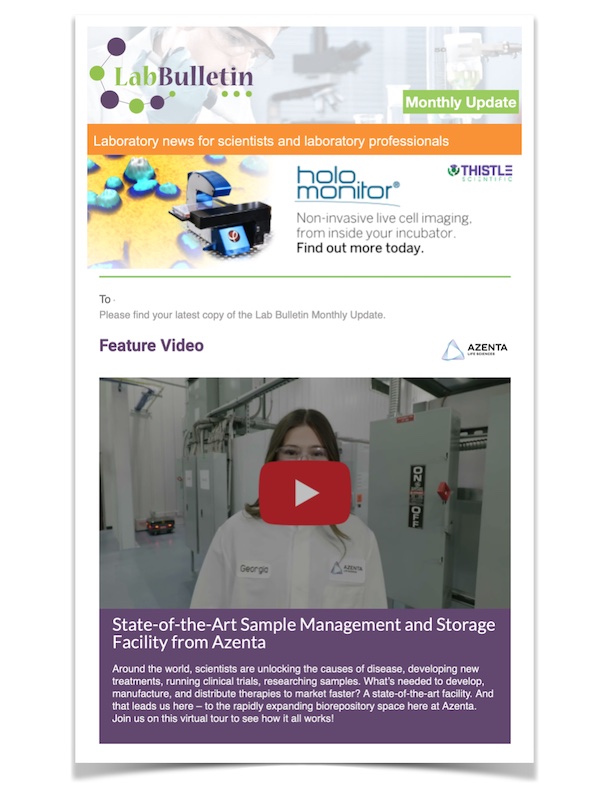 Microscopy | Image Analysis
IT Solutions and Laboratory Automation
Thermo Fisher Scientific Debuts New Chromatography Consumables at Pittcon 2013

New Thermo Scientific solid-core particle phases, diquat/paraquat columns, size exclusion columns and SureStop 9mm vials exhibited at Pittcon 2013
Thermo Fisher Scientific Inc., the world leader in serving science, have featured a number of new chromatography consumables during Pittcon 2013, being held in Philadelphia from March 17-21, 2013. Among them are several columns designed for improved analysis of chemical compounds.
The company has added five phases to its family of Thermo Scientific Accucore solid core HPLC columns:
Accucore Polar Premium, a rugged amide-embedded C18 phase offering complementary selectivity to conventional C18 columns
Accucore Phenyl-X, featuring a proprietary reversed-phase shape selectivity with high aromatic selectivity
Accucore C30, designed for high shape selectivity for hydrophobic, long chain, structurally related isomers
Accucore Urea-HILIC for HILIC, designed for selectivity and low ion exchange activity
Accucore 150-Amide-HILIC, designed to separate hydrophilic biomolecules in HILIC mode, intended for glycan separations.
Also new to the portfolio are Thermo Scientific Acclaim SEC-300 and SEC-1000 size exclusion HPLC columns designed for high-resolution separation of water soluble polymers and oligomers. They are optimized for determining molecular weight distribution and characterization of water soluble polymers used in a wide range of products found in pharmaceuticals, cosmetics, food and industrial processes. The columns are intended for research use only.
For high-resolution and high-throughput trace LC-MS analysis of the herbicides diquat and paraquat in plants, Thermo Fisher Scientific features the Acclaim Trinity Q1 HPLC column. Tests have demonstrated that the new column delivers the retention, resolution, peak shape and speed needed to improve diquat and paraquat analysis in common terrestrial and aquatic plant matrixes, without the need for pairing reagents or exotic mobile phases.
Also launching at Pittcon is the Thermo Scientific National SureStop vial, designed to eliminate variations in sealing inherent in manual tightening, while optimizing septum compression each time. The threads contain a "stop" designed to prevent under- and over-tightening. Evaporation studies have shown that the SureStop vial produces the lowest loss to evaporation and the lowest standard deviation in evaporation of any mainstream 2 mL vial. This can protect data quality by reducing a source of experimental variation.
---
more about Thermo Fisher Scientific at Pittcon 2013
---
About Thermo Fisher Scientific
Thermo Fisher Scientific Inc. is the world leader in serving science. Our mission is to enable our customers to make the world healthier, cleaner and safer. With revenues of $13 billion, we have approximately 39,000 employees and serve customers within pharmaceutical and biotech companies, hospitals and clinical diagnostic labs, universities, research institutions and government agencies, as well as in environmental and process control industries. We create value for our key stakeholders through three premier brands, Thermo Scientific, Fisher Scientific and Unity™ Lab Services, which offer a unique combination of innovative technologies, convenient purchasing options and a single solution for laboratory operations management. Our products and services help our customers solve complex analytical challenges, improve patient diagnostics and increase laboratory productivity.
---
more news from Thermo Fisher Scientific
---