Members Login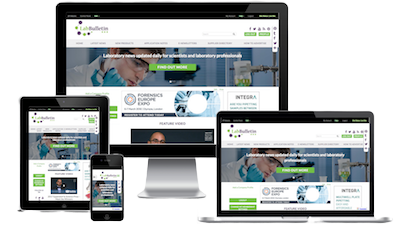 Monthly Newsletter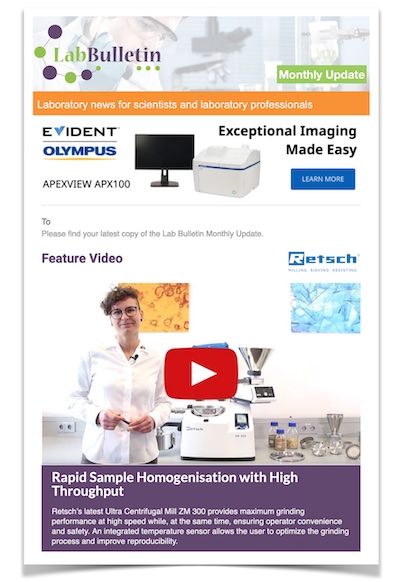 Special Offers and Promotions
Microscopy | Image Analysis
New Catalogue: Kinesis Premium Quality Chromatography Vials, Caps & Closures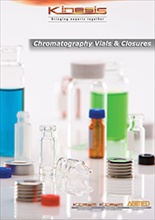 Kinesis Ltd has published its latest Chromatography Vials, Caps & Closures Catalogue. The increasing demands of today's HPLC, LC/MS and GC analyses make the choice of consumables increasingly important. Kinesis Vials, Caps & Closures are made to the most exacting standards, ensuring contamination free sample handling and complete autosampler compatibility. All these factors are pivotal to reporting data on time and with accuracy and precision. Several specialised products, including total and high recovery vials, MS certified caps and screw top headspace vials, alongside the standard crimp, screw and snap top 2ml vials provide the most comprehensive cost effective product range. In addition silanisation and barcode options are available throughout the range.
All vials are made from 1
st
hydrolytic class 51 expansion glass, the physical properties of which allow the manufacturing of clean, precision fit vials. Vials manufactured with alternative expansion glass can lead to inferior quality with wider tolerances, adding extractables to the analysis and causing failures, particularly during overnight runs.
To ensure autosamplers function reliably, Kinesis Vials, Caps and Closures meet the rigorous specifications demanded by both the analysis and the instrument itself. All vials and caps are manufactured at ISO 9001:2000 certified facilities with state of the art manufacturing and measurement equipment. In particular, opto-electronic measurement devices check the dimensions of each vial to ensure complete dimensional compatibility with all autosamplers. This, combined with septum of defined hardness and cleanliness, provides the optimum performance to meet the demands of both the analysis and instrument.
With mass spectrometry now commonplace in analytical laboratories, the resulting lower analyte detection limits make vial and septum cleanliness pivotal for dependable results. To meet these demands, Kinesis Vials, following high temperature annealing, are packaged in a class 10,000 cleanroom to the same standards demanded by the pharmaceutical industry.
For mass spectrometry applications the LC/MS and GC/MS tested and batch certified caps are 100% traceable. This provides complete peace of mind, allowing detection limits to be reached and ion suppression issues minimised.
To request your personal copy or download the electronic version, go to
www.kinesis.co.uk/2011vialscat
. For additional assistance please call +44 (0)1480 212122 or e-mail
sales@kinesis.co.uk
.