Members Login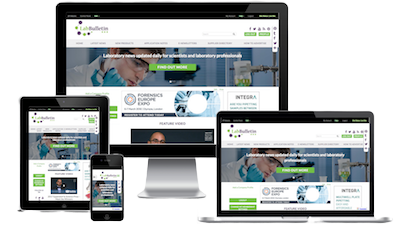 Monthly Newsletter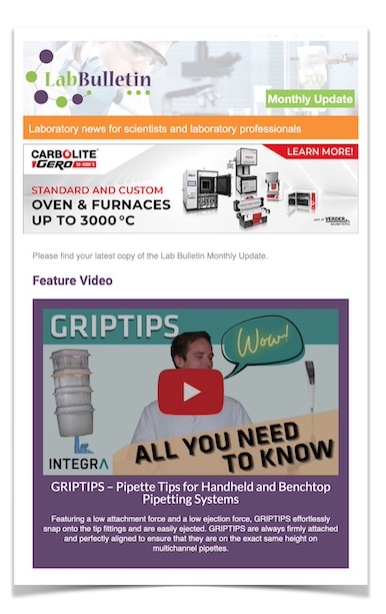 Special Offers and Promotions
Microscopy | Image Analysis
IT Solutions and Laboratory Automation
The expanded OHAUS Explorer Series. Intelligent. Intuitive. Ingeniously Practical
publication date:
Apr 29, 2014
|
author/source:
Ohaus Europe GmbH

OHAUS, a leading worldwide manufacturer of scales and balances has expanded the Explorer® Series, the most technically advanced and intuitive line of balances ever produced by the company.
The new additions include Analytical models that offer automatic motorized doors to boost efficiency, High-Capacity models for more heavy duty jobs, as well as Precision models that require traditional external calibration for a more classic and affordable approach.
The new automatic, sensor-activated draftshield doors make weighing activities easier and faster. They boost efficiency and accuracy of weighing results minimizing disturbances resulting from the constant need of touching the balance while performing measurements. This also prevents accidental sample cross-contamination and residue transfer. Ergonomics and comfort of routine tasks have been improved as the user can freely program all 4 sensors for the draftshield door opening.
Explorer's ingenious frameless draftshield offers ample access to the weighing chamber through the expansive side entry as well as practical versatile top door which either slides or flips open. Large weighing boats and bigger vessels can be easily placed on the pan without any problems. The antistatic coated glass helps with dissipating static charges which could adversely affect the weighing results. When the balance is used in low light environment there is a draftshield light available to make the measurements convenient and easy.
All Explorer® balances have newly optimized linearity and repeatability specifications as well as enhanced vibration filtering for better balance stability. These combined with the advanced AutoCal™ internal calibration system make Explorer® unbeatable in its class. For a more classic and affordable approach there are also external calibration Precision models available where the user's choice of calibration masses helps with calibrating the instrument whenever needed.
Explorer® family also includes a selection of High Capacity models that support more heavy-duty applications. Thanks to a quality load cell, capacities range from 12 to 35kg maintaining high accuracy as readability reaches up to 0.1g. In addition to the standard ingenious and practical features of the Explorer® Series, High Capacity models can be customized with several useful accessories such as adjustable rolling feet for simple and quick relocation, tower mount for modular installation and a rechargeable battery that offers up to 10h operating time. Moreover, the Explorer® High Capacity base IP54 enclosure protects it from debris, humidity and accidental spills and splashes that could damage the balance.
Apart from the enhanced features and new applications, the expanded Explorer® Series provide the already much valued qualities such as 5,7" full color touch screen, modular design, intuitive and multilingual menu, SmarText™ software and 14 application modes that make the balances even more outstanding.
All Explorer's are equipped with RS232 and 2x USB communication ports as standard. A second RS232 or Ethernet communication port is available as an option. Useful Print-to-USB drive function allows the user to export the data directly to a USB flash drive without the need to connect the balance to a computer or any other device.
The expanded OHAUS Explorer® provides unmatched functionality and high-performance unlike any other line of balances on the market.
---
more about the Explorer® balances
---
---