Members Login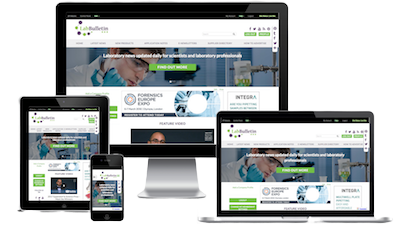 Monthly Newsletter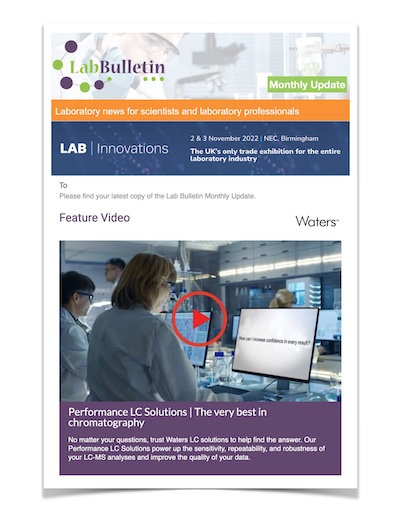 Special Offers and Promotions
Microscopy | Image Analysis
Solentim launches Cell Metric rapid for faster imaging and analysis
Latest automated device addresses large-scale cell line development projects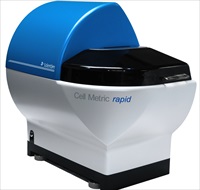 Solentim, the developer of tools for shortening the upstream cell line development workflow, has announced the release of Cell Metric™ rapid, a high speed imaging and analysis system for cell line development. The new product can be used to quickly and reliably screen hundreds of plates from limited dilutions via automated image capture and analysis. By offering unmatched speed, Cell Metric™ rapid is ideal for large-scale projects investigating the optimal conditions for cell growth, processing many thousands of clones per day with walk-away ease of use.

Using Cell Metric™ rapid, images from an entire 96-well plate can be captured in just 45 seconds, offering a more than three-fold improvement over the standard Cell Metric™. Clear, high resolution images are captured right up to the well edge to generate accurate, comprehensive and reproducible results. This makes it ideal for a wide range of analyses including confluence determination, clone selection and colony growth formation. The Cell Metric™ rapid can also integrate with Solentim's well-proven, temperature-controlled microplate stacker and loader. This space-saving system holds a batch of 10 plates and has been designed to increase throughput as part of a workflow that reduces user intervention, maximising the use of resources and time. To achieve the highest levels of automation, the Cell Metric™ rapid can integrate with a wide variety of third-party robot arms, to form a completely automated robotic work cell.
Cell Metric™ rapid joins a growing product portfolio that offers market-leading clone imaging with significantly better optics and automated detection capabilities than previous generation products. Existing users have reported shaving up to three months off the development of a new cell line when using the Cell Metric™, while the accuracy provided by the system's high resolution, whole-well imaging maximises the number of single cells that can be positively identified as clonal.

Aaron Figg, Managing Director of Solentim commented, "Automated analysis systems have the potential to significantly improve commercial cell line development at every stage of the process, from calibration of the cell dispensing methods and liquid handling steps, to the clone selection and right through to the optimisation of growth conditions and scale-up ready for manufacture. Our customers continue to report significant improvements in their process quality, time and cost savings from incorporating Cell Metric™ into their workflows."

About Solentim
Commercial cell line development for biopharmaceutical production is a high value process which is intrinsically expensive and takes a significant amount of time. Solentim is dedicated to the development of innovative tools to shorten steps in the upstream cell line development workflow and facilitate cell line scale-up. The Cell Metric™ product range consists of bench-top imaging stations for QC of FACS dispensing, clone screening and id, clone growth and stability measurements.
---
---
---
---