Members Login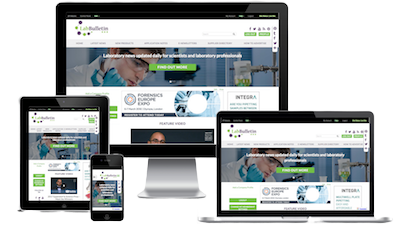 Monthly Newsletter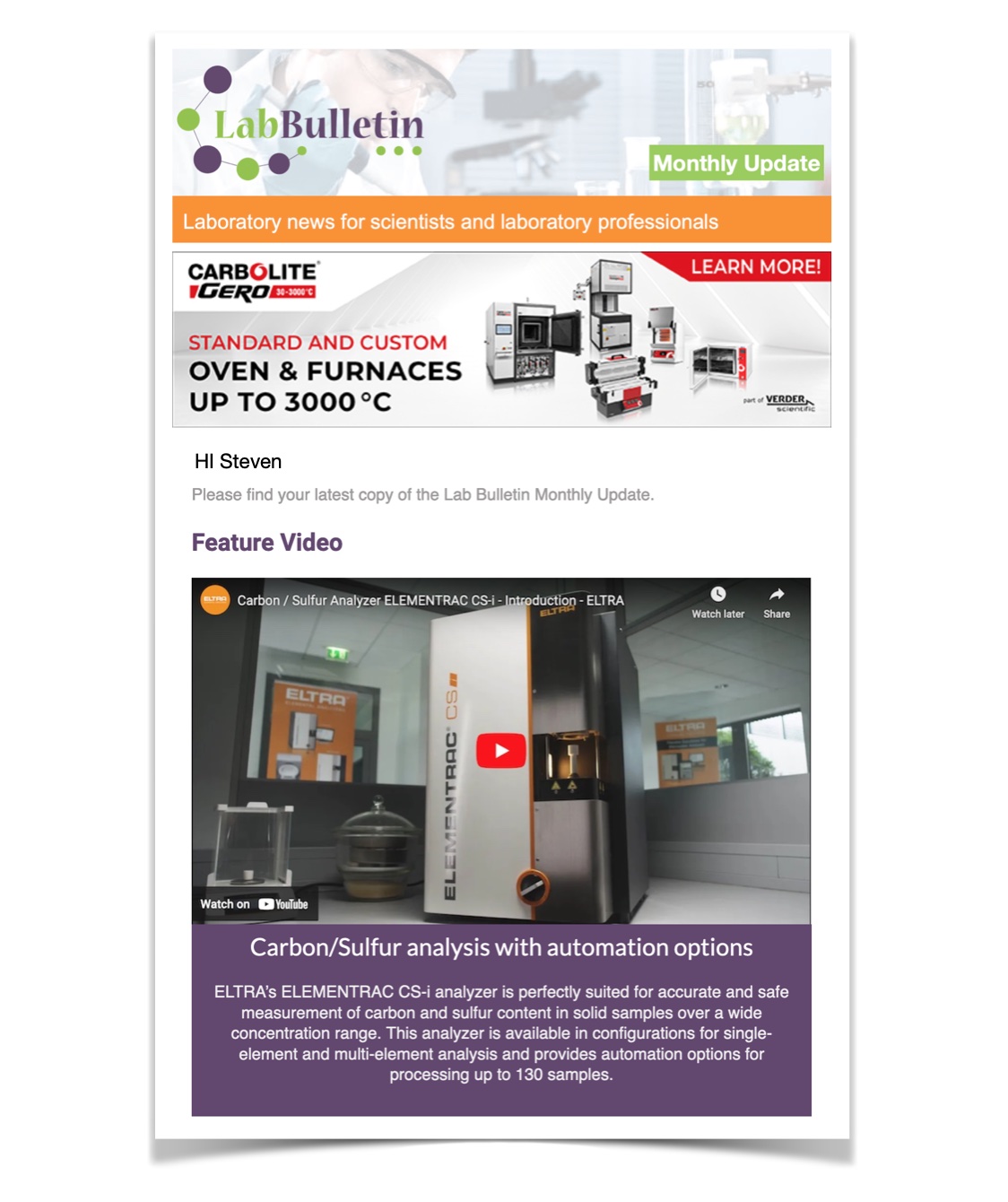 Channels
Special Offers & Promotions
Microscopy & Image Analysis
Laboratory Automation & IT Solutions

Sartorius Stedim Biotech and G-Con Manufacturing Announce Global Collaboration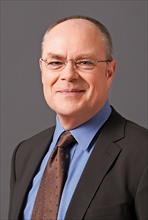 Sartorius Stedim Biotech (SSB) and G-Con have agreed to a global collaboration to offer highly advanced and flexible production platforms for the biopharmaceutical manufacturing industry. The new product line will leverage G-Con Manufacturing's novel modular, mobile clean-room "pods" and Sartorius Stedim Biotech's well-established broad single-use and reusable product portfolio to create a totally integrated production process platform. SSB has incorporated its products into unit operations for media/buffer preparation, seed fermentation, cell cultivation and harvesting, ultra-diafiltration, membrane chromatography and viral clearance for biopharmaceutical development and manufacturing. Combining SSB's technology with G-Con's modular, scalable and flexible pod platform will provide the biopharmaceutical manufacturing industry with an unparalleled set of cost-effective, "plug and play" tools for next-generation manufacturing facilities.
Maik Jornitz, SSB's Senior Vice President of Marketing for Bioprocess Solutions, stated, "The combined product portfolio will fundamentally change the way biopharmaceutical manufacturing processes will be designed and configured. Our Integrated Solutions unit will implement G-Con's platform of modular clean-room systems into their designs. In addition, our teams will benefit from G-Con's engineering and design expertise. Our vision is to create standardized unit operations, implemented into the self-contained G-Con modules. These modules can be used as individual process units or joined to an entire process."
Barry Holtz, President of G-Con Manufacturing, stated, "Our common goal is to combine our complementary expertise to develop revolutionary solutions for the next generation of flexible, single-use manufacturing concepts. We couldn't be more excited about having an agreement with a leader in single-use products like Sartorius Stedim Biotech."
Effective immediately, G-Con's modular containment units are available through SSB's Integrated Solutions unit and will be rolled out globally in early 2012.
Jornitz commented: "We do not want to delay the availability of the G-Con units and therefore decided to have our Integrated Solutions unit utilize the containment systems and G-Con's engineering capabilities now. The global launch through our sales organizations will follow."
This press release contains statements about the future development of the Sartorius Stedim Biotech Group. We cannot guarantee that the content of these statements will actually apply because these statements are based upon assumptions and estimates that harbor certain risks and uncertainties.
Sartorius Stedim Biotech
Sartorius Stedim Biotech is a leading provider of cutting-edge equipment and services for the development, quality assurance and production processes of the biopharmaceutical industry. Its integrated solutions covering fermentation, filtration, purification, fluid management and lab technologies are supporting the biopharmaceutical industry around the world to develop and produce drugs safely, timely and economically. Sartorius Stedim Biotech focuses on single-use technologies and value-added services to meet the rapidly changing technology requirements of the industry it serves. Strongly rooted in the scientific community and closely allied with customers and technology partners, the company is dedicated to its philosophy of "turning science into solutions".
Headquartered in Aubagne, France , Sartorius Stedim Biotech is listed on the Eurolist of Euronext Paris. With its own manufacturing and R&D sites in Europe, North America and Asia and a global network of sales companies, Sartorius Stedim Biotech enjoys a worldwide presence. Its key manufacturing and R&D site is in Germany. The company employs nearly 2,600 people, and in 2010 earned sales revenue of 432.9 million euros.
G-Con Manufacturing, LLC

G-Con Manufacturing ("G-Con") was founded on the premise that existing equipment, modules and methodologies for constructing biomanufacturing suites are not affordable, flexible, or robust enough to meet the rapidly changing needs of the market. As biotherapeutic developers, G-Con's founders experienced the high cost to build and maintain traditional facilities in addition to their inherent lack of flexibility. Leveraging that experience, the founders created the G-Con pod solution. G-Con enables developing technologies by significantly lowering the expense and complexity of manufacturing biological materials to GMP standards. The G-Con pod solution is completely self-contained and simple to maintain, reducing the need for sophisticated and expansive purpose-built facilities and specialized maintenance. Moreover, G-Con pods can be custom built in a fraction of the time required for a traditional facility and at significantly less cost. Headquartered in College Station, Texas, G-Con maintains an integrated product team of engineers with bioprocess development, mechanical, electrical, and heating, ventilation and air conditioning experience combined with a proven regulatory and quality management system that is uniquely qualified to deliver on every size of GMP project. For more information, please visit the company's website at
www.gconbio.com
.
Exhibitions & Events
Media Partner