Members Login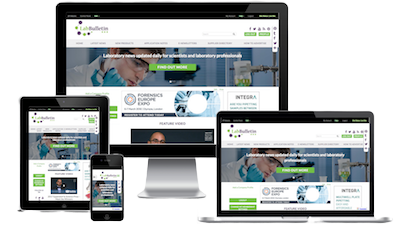 Monthly Newsletter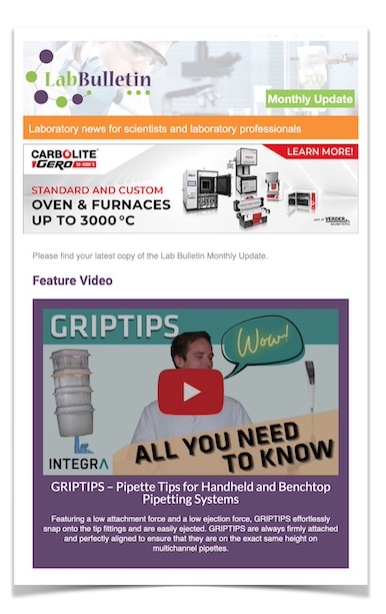 Special Offers and Promotions
Microscopy | Image Analysis
IT Solutions and Laboratory Automation
SENSOLUX - Monitoring Process Parameters Using an Optical Sensor System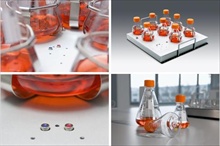 The SENSOLUX® stand-alone version is a shaker platform equipped with an optical sensor system for monitoring pH and dissolved oxygen (DO) saturation during cultivation of animal cells. This first member of the SENSOLUX
®
family is an attractive tool for obtaining conclusive results in the early process development phase, e.g., for advanced clone screening and media optimization.
Used in combination with the single-use Erlenmeyer flasks SENSOLUX
®
EF, the shaker platform facilitates easy, non-invasive, reliable and highly informative online measurement of these crucial process parameters in incubation shakers. For this purpose, SENSOLUX
®
EF are equipped with two pre-calibrated sensor patches. In total, nine measurement points for both pH and DO are integrated into the shaker tray that has a compact footprint of 420 mm x 420 mm and is compatible with a broad range of standard incubation shakers, including the CERTOMAT
®
shaker range from Sartorius Stedim Biotech. SENSOLUX
®
EF Erlenmeyer flasks are available in a choice of four sizes: 125 ml, 250 ml, 500 ml and 1,000 ml. The flasks are supplied sterile, individually packaged and ready-to-use. Special clamps ensure exact positioning of the flasks on the shaker tray and, therefore, precise measurement. The SENSOLUX
®
system comes with dedicated software, which enables monitoring and visualization of the parameters measured in each flask.
For further information
click here
About Sartorius Stedim Biotech
Sartorius Stedim Biotech is a leading provider of cutting-edge equipment and services for the development, quality assurance and production processes of the biopharmaceutical industry. Its integrated solutions covering fermentation, filtration, purification, fluid management and lab technologies are supporting the biopharmaceutical industry around the world to develop and produce drugs safely, timely and economically. Sartorius Stedim Biotech focuses on single-use technologies and value-added services to meet the rapidly changing technology requirements of the industry it serves. Strongly rooted in the scientific community and closely allied with customers and technology partners, the company is dedicated to its philosophy of "turning science into solutions".
Headquartered in Aubagne, France, Sartorius Stedim Biotech is listed on the Eurolist of Euronext Paris. With its own manufacturing and R&D sites in Europe, North America and Asia and a global network of sales companies, Sartorius Stedim Biotech enjoys a worldwide presence. Its key manufacturing and R&D site is in Germany. The company employs nearly 2,600 people, and in 2010 earned sales revenue of 432.9 million euros.