Members Login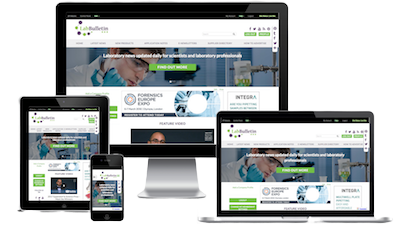 Monthly Newsletter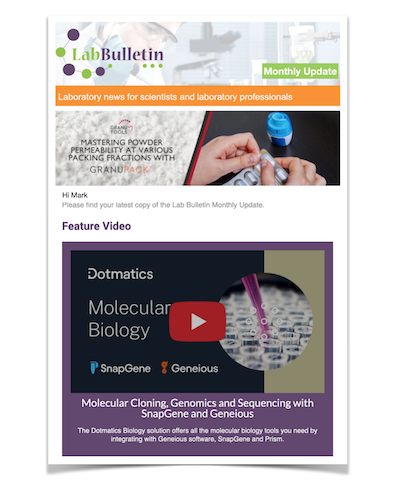 Special Offers and Promotions
Microscopy | Image Analysis
IT Solutions and Laboratory Automation
UniVesselR SU - Sartorius Stedim Biotech develops next generation of its successful single use laboratory bioreactor
publication date:
Jul 18, 2013
|
author/source:
Sartorius Stedim
Sartorius Stedim Biotech develops next generation of its successful single-use laboratory bioreactor
Proven glass bioreactor design with the efficiency and flexibility of single-use systems
New single-use sensors for non-invasive measurement of the pH and dissolved oxygen
Connection Boxes for BIOSTAT® controllers and other brands of bioreactor controller
Sartorius Stedim Biotech (SSB), a leading international equipment provider for the biopharmaceutical industry, presents UniVessel® SU, the second generation of its successful single-use bioreactor. This single-use stirred tank bioreactor can be operated in a choice of working volumes ranging from 0.6L to 2L, and is suitable for the cultivation of mammalian cells, including stem cells, insect and plant cells. Typical areas of application for the UniVessel® SU are process development and optimization, as well as production of seed cultures and cell banks.
Fast and flexible for efficient management of peak workloads despite challenging timelines
UniVessel® SU combines the proven design of conventional glass vessels with the efficiency and flexibility of single-use systems. Supplied as a completely preassembled and presterilized unit, this laboratory bioreactor is instantly ready to use right out of the box. It eliminates the need for labor-intensive steps, such as autoclaving or installation of probes, minimizing the time needed for preparation. The new UniVessel® SU can be used interchangeably with glass vessels to help laboratories better manage peak workloads despite challenging timelines.
Single-use sensors for non-invasive measurement of pH and dissolved oxygen
Each UniVessel® SU is equipped with integrated single-use sensors for pH and dissolved oxygen measurement. This proven single-use sensor technology, which SSB also uses in its BIOSTAT® RM and BIOSTAT® STR disposable bioreactors, measures the pH and DO values non-invasively, thus eliminating time-consuming autoclaving and risk-prone insertion of probes in the culture vessel.
Connection Boxes interface UniVessel® SU with existing bioreactor controllers
UniVessel® SU is compatible with SSB BIOSTAT® controllers and can also be operated with nearly any other brand of bioreactor controller. This saves customers from having to buy expensive new equipment. The new UniVessel® SU Connection Box enables the integrated single-use sensors of UniVessel® SU to be used with existing controllers. Up to four bioreactor controllers can be interfaced per Connection Box. The sensor calibration data can be read in easily by a barcode scanner in an error-free manner.
A Profile of Sartorius Stedim Biotech
Sartorius Stedim Biotech is a leading provider of cutting-edge equipment and services for the development, quality assurance and production processes of the biopharmaceutical industry. Its integrated solutions covering fermentation, cell cultivation, filtration, purification, fluid management and lab technologies are supporting the biopharmaceutical industry around the world to develop and produce drugs safely, timely and economically. Sartorius Stedim Biotech focuses on single-use technologies and value-added services to meet the rapidly changing technology requirements of the industry it serves. Strongly rooted in the scientific community and closely allied with customers and technology partners, the company is dedicated to its philosophy of "turning science into solutions." Headquartered in Aubagne, France, Sartorius Stedim Biotech is listed on the Eurolist of Euronext Paris. With its own manufacturing and R&D sites in Europe, North America and Asia and a global network of sales companies, Sartorius Stedim Biotech enjoys a worldwide presence. Its key manufacturing and R&D site is in Germany. The company employs around 3,000 people and in 2012 earned sales revenue of 544 million euros.
---
---
---