Members Login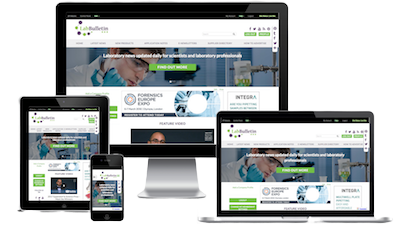 Monthly Newsletter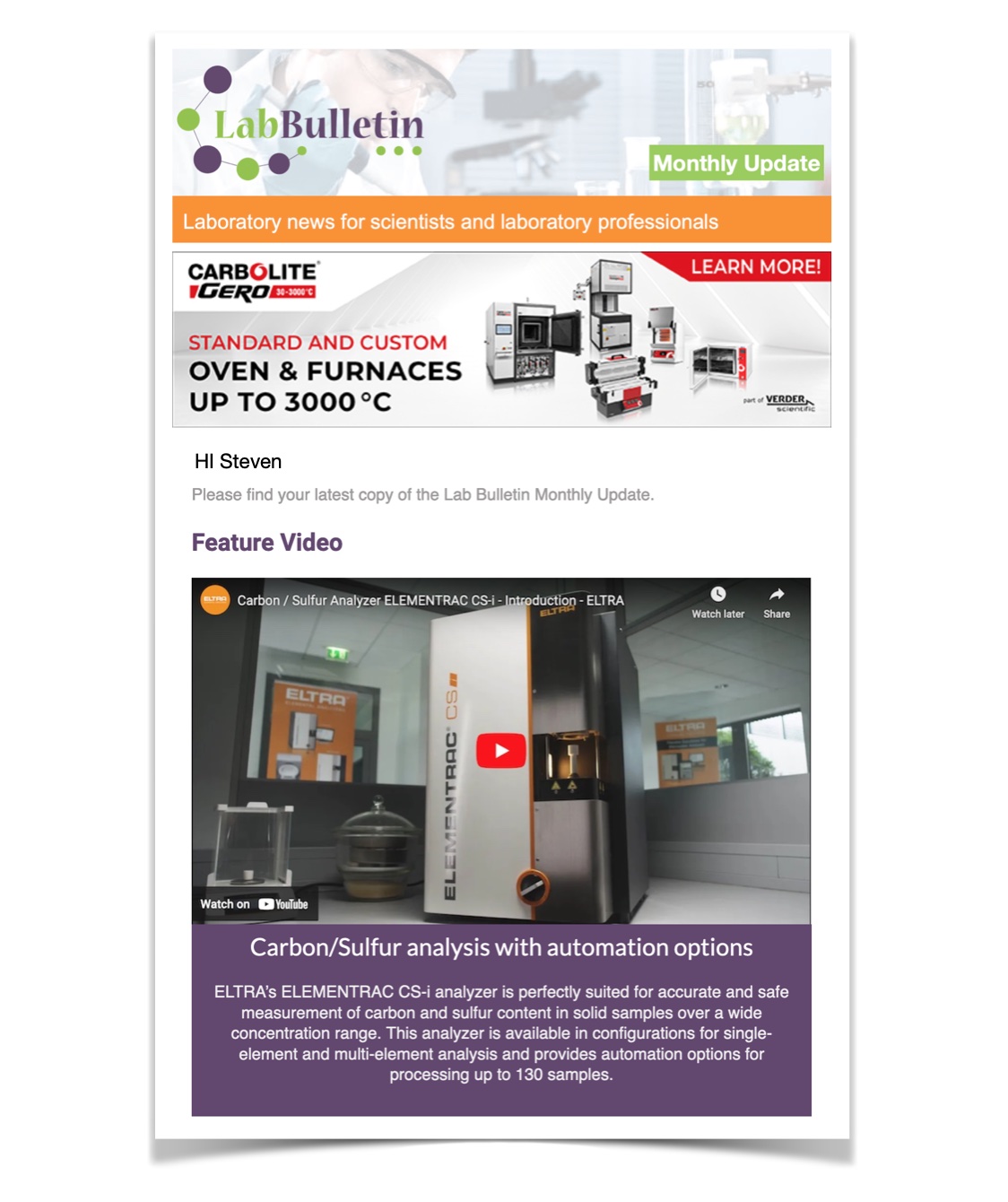 Channels
Special Offers & Promotions
Microscopy & Image Analysis
Laboratory Automation & IT Solutions

Sartorius MA 150: Moisture analyzer with a new weighing system and an extensive range of standard equipment
publication date:
Apr 18, 2012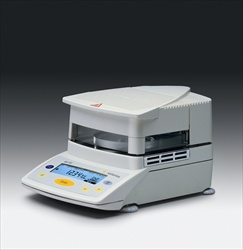 Sartorius, a laboratory equipment manufacturer and provider, presents its product portfolio of thermo- gravimetric analyzers featuring extensive modifications and new features. The Sartorius range of infrared drying balances has been streamlined, while the MA45, MA50 and MA145 moisture analyzer models have been combined into the new MA150 series.

Like its predecessor MA45, the new MA150 is built to be highly rugged and compact. As a result, it is particularly suited for applications in the laboratory and for incoming inspections and production monitoring. The moisture analyzer has a maximum heat output of 220°C and operates with a quartz or a ceramic heating element, depending on the model. Either choice of heating unit provides fast and especially even heat distribution over the sample surface. The new weighing system built into the MA150 is designed for a maximum capacity of 150 g and has a weighing resolution of 1 mg. The analyzer features a variety of functions, such as 20 individual drying routines that can be saved, a special quick drying mode, particularly suitable for use with temperature-stable (especially inorganic) samples and a display mode for readings in g/liter.

The MA 150 is easy to operate: a user interface that provides plain-text prompts is combined with easy-to-understand display symbols to guide the user on a large, backlit display through the menu program. The user can choose among five languages. The data obtained can be printed out on a configurable hard copy by a GLP-compliant printer or sent to an online PC.

The FDA/HACCP-compliant MA150 C has been specially designed for the food industry. This model does away with the use of exposed glass components, features a ceramic heat source and is equipped with aluminum instead of glass panels.

The MA150 is flanked by the compact and exceptionally easy-to-operate, entry-level MA35 for simple routine measurements. Ranked above the MA150 is the Premium series MA100 with an integrated analytical balance system to meet the highest demands in moisture analysis.

For further information click here


A profile of Sartorius Stedim Biotech

Sartorius Stedim Biotech is a leading provider of cutting-edge equipment and services for the development, quality assurance and production processes of the biopharmaceutical industry. Its integrated solutions covering fermentation, filtration, purification, fluid management and lab technologies are supporting the biopharmaceutical industry around the world to develop and produce drugs safely, timely and economically. Sartorius Stedim Biotech focuses on single-use technologies and value-added services to meet the rapidly changing technology requirements of the industry it serves. Strongly rooted in the scientific community and closely allied with customers and technology partners, the company is dedicated to its philosophy of "turning science into solutions".

Headquartered in Aubagne, France, Sartorius Stedim Biotech is listed on the Eurolist of Euronext Paris. With its own manufacturing and R&D sites in Europe, North America and Asia and a global network of sales companies, Sartorius Stedim Biotech enjoys a worldwide presence. Its key manufacturing and R&D site is in Germany. The company employs approximately 2,400 people, and earned in 2009 sales revenue of 401,2 million euros according to preliminary figures.