Members Login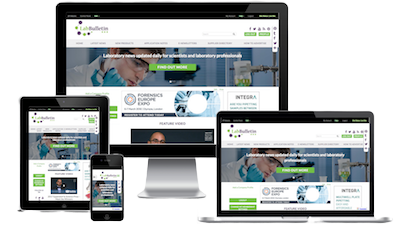 Monthly Newsletter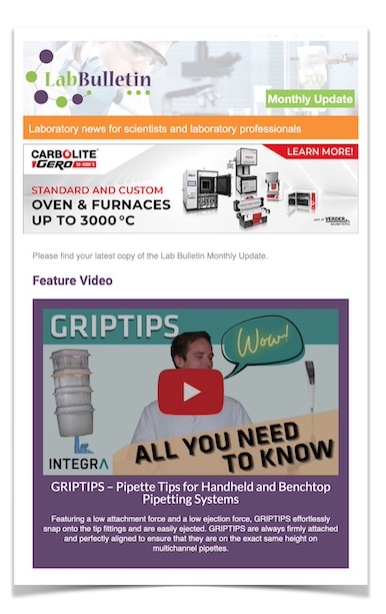 Special Offers and Promotions
Microscopy | Image Analysis
IT Solutions and Laboratory Automation
Protein mobility using laser Doppler electrophoresis at IACIS 2012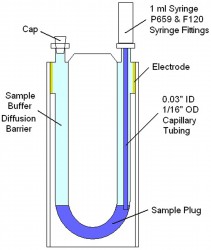 Robert Jack, Principal Scientist at Malvern Instruments is to speak at the upcoming IACIS 2012 (International Association of Colloid and Interface Scientists) Conference held over 13-18 May at the Sendai International Centre in Japan. His talk is titled 'Non-electrode contact colloid and protein mobility using laser Doppler electrophoresis - the diffusion barrier technique'. It will take place at 10:45 on Thursday 17 May and covers a novel technique developed by Malvern Instruments for the measurement of protein mobility using laser Doppler electrophoresis (LDE).
The diffusion barrier approach loads a tiny protein sample volume into a much larger volume of dispersant, which contains the electrodes; the LDE measurement is then recorded before the sample can diffuse to the electrodes. During his talk, Dr Jack will demonstrate that sample volumes are reduced by up to two orders of magnitude to volumes typically associated with separation techniques (∼50 μL) and no reduction in measurement sensitivity occurs.
The new diffusion barrier eliminates protein denaturation when measuring zeta potential using electrophoretic light scattering. Utilising a U-shaped disposable capillary cell, it delivers significant improvement in the accuracy and repeatability of zeta potential results for proteins, ultimately making protein characterization with Malvern's Zetasizer systems even easier.
A new application note explaining the technology and its applications is available at
www.malvern.com/protein-zeta-potential-appnote
The IACIS conference will bring together top researchers and technologists focusing on a wide range of topics that come under the umbrella of colloid and surface science. Presentations will include invited plenary and oral presentations, contributed papers and posters.
Further information regarding characterization and analysis of colloids can be found at:
www.malvern.com/colloids