Members Login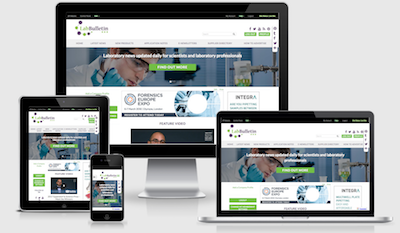 Monthly Newsletter
Lab Bulletin Media Partners
Phenom-World Introduces Unique 6-Axes Eucentric Sample Holder for Desktop SEM
publication date:
Jan 6, 2017
|
author/source:
PhenomWorld
Phenom-World announces a Eucentric Sample Holder with a 6-axes sub-stage for eucentric tilting and compucentric rotation.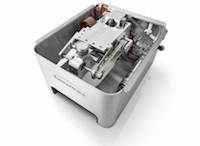 The stage is designed for use in the Phenom XL desktop SEM and allows users to move samples around easily without losing sight of the sample detail.
"A eucentric stage is typically an expensive option on large 'floor model' SEMs. This product changes all of that," explains Emile Asselbergs, CEO of Phenom-World. "It's easy to operate, it offers good value-for money, and you do not need a 1-week upgrade. Also, safety is guaranteed by a clever design and state-of-the-art algorithms instead of the traditional optical cameras and touch-sensors."
Exceptional stage performance
The sub-stage is fully integrated into a regular Phenom XL sample holder, so it can be simply loaded or unloaded within 1 minute. The Eucentric Sample Holder features 4 motorized axes that allow the user to freely tilt, rotate and shift the sample, in combination with the 2 motorized axes on the main stage. The stage performance is also exceptional; samples can be tilted up to angles of 90 degrees and then still be shifted, a feature never seen before on a desktop SEM.
The stage in the Eucentric Sample Holder is controlled via a state-of-the-art user- interface that features a real-time 3D visualization module. It shows the actual sample position and orientation at all times, from any position the user chooses. The software also includes fully integrated anti-collision algorithms that allow worry-free operation of the stage by keeping both sample and SEM safe.
Emile Asselbergs is delighted that Phenom-World has been able to satisfy demand for this ground-breaking solution. "This new holder clearly shows our commitment to innovation. Innovation that makes our customer's jobs easier so they can achieve their goals faster. It also demonstrates that desktop SEMs are ever more becoming high-end equipment."
---
more about phenomworld
---