Members Login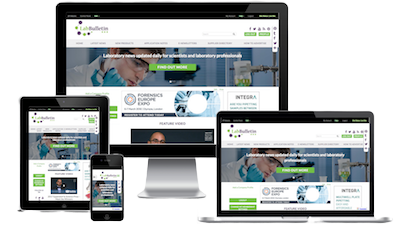 Monthly Newsletter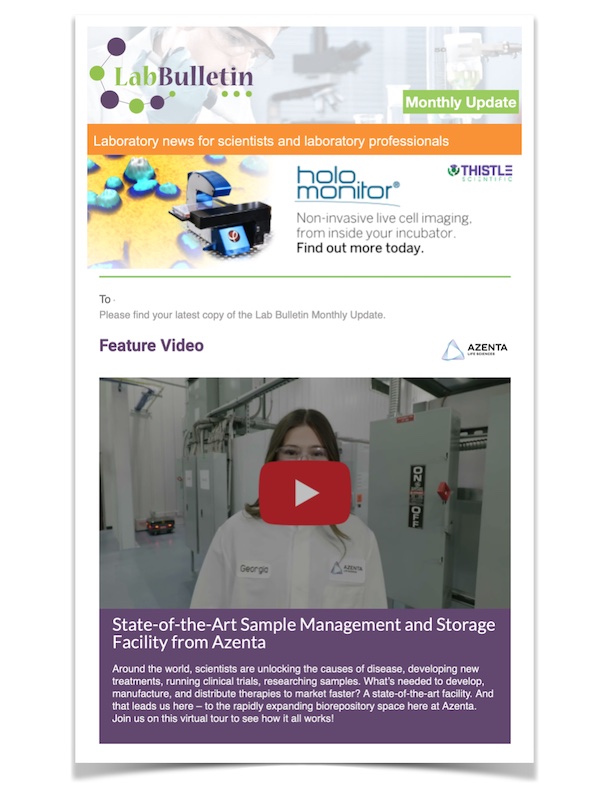 Microscopy | Image Analysis
IT Solutions and Laboratory Automation
PANalytical Launch the Empyrean Nano Edition
publication date:
Sep 1, 2016
|
author/source:
PANalytical
A goniometer-based X-ray scattering platform for advanced SAXS/WAXS experiments and more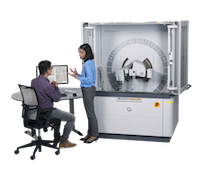 At the Denver X-ray Conference 2016 in Rosemont (Illinois, USA) PANalytical announced the Empyrean Nano edition, a new hybrid laboratory instrument that offers a unique combination of various advanced X-ray scattering techniques. Researchers can deduce valuable information about nanoscale structures and dimensions and about order and disorder on the atomic level from the angular dependence of the scattering intensities that are measured from a sample under investigation. The information that is gained from such scattering experiments can often be correlated with the material's behavior and application properties. This supports the rational design of new and advanced materials with tailored properties.
The Empyrean Nano edition is an X-ray scattering platform with small-angle X-ray scattering (SAXS) being the main application. Similarly as with dedicated SAXS instruments, it uses a focused X-ray beam and an evacuated beam path (ScatterX78) containing the sample. Scattered intensities are measured with PANalytical's high-end GaliPIX3D or PIXcel3D hybrid pixel area detectors, which excel by their high spatial resolution and a high sensitivity. Isotropic materials measurements are done with a 1D (line collimation) setup with the benefit of achieving high scattering intensities within short measurement times. For the investigation of anisotropic structures in e.g. polymers or fibers, one can easily switch to a 2D (point collimation) SAXS setup. A temperature-controlled capillary stage is available for experiments on soft matter. Due to its good sensitivity even for very weakly scattering samples, the instrument is also suited for the bio-SAXS application, as a tool in structural biology and biological drug development for the analysis of protein molecules in dilute solution.
To ensure maximum flexibility the Empyrean Nano edition is based on the same goniometer platform and on the same concept of pre-aligned X-ray modules as the Empyrean, PANalytical's proven X-ray diffraction (XRD) platform. For SAXS experiments the detector is usually kept stationary, but for complementary measurements at higher angles the detector mounted on the 2theta arm of the goniometer can be scanned around the sample. In this way wide-angle X-ray scattering (WAXS) data can be acquired up to as high as 78 deg 2theta. Alternatively a stationary setup for acquiring full 2D WAXS patterns can be used. At the opposite extreme, using high-resolution optics, measurements can be extended to ultra-small angles, down to 0.005 deg 2theta (corresponding Bragg spacing 1700 nm). The resolution with such a USAXS setup is almost ten times higher as compared to what can be achieved on a conventional SAXS instrument. Using hard radiation in combination with the CdTe-based GaliPIX3D detector, the platform additionally allows for total scattering experiments. This technique, also known as nanocrystallography, is used for the determination of the atomic pair distribution function (PDF).
Like no other instrument on the market, the Empyrean Nano edition offers the unique combination of USAXS, 1D and 2D SAXS / WAXS and total scattering techniques. With an accessible scattering vector q-range of almost five decades it allows to analyze (nano)materials on multiple length scales. At any time the Empyrean Nano edition can be even further upgraded for e.g. powder diffraction, thin film analysis or computed tomography measurements.
---
---
---