Members Login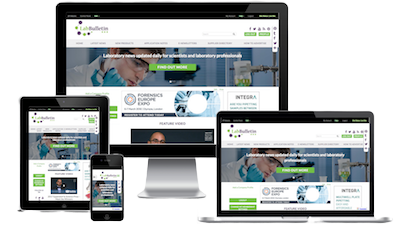 Monthly Newsletter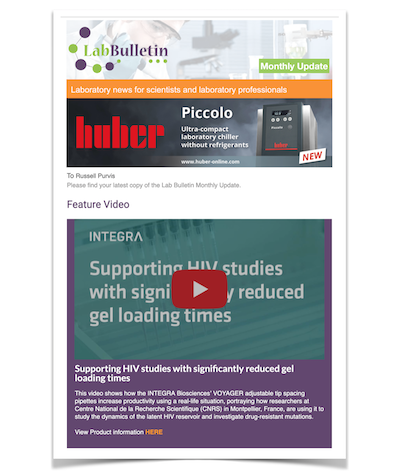 Special Offers and Promotions
Microscopy | Image Analysis
Ocimum Biosolutions to provide BioIT Consulting for Life Sciences R&D industry
Ocimum Biosolutions, a leading global genomics company, today announced that it would provide BioIT Consulting Services for organizations in life sciences R&D departments. Ocimum's BioIT Consulting will help streamline and extend business processes through software development, systems integration, custom application services and data analytics for the pharma, biotech, agriculture, diagnostics and food & nutrition industries.
The BioIT Consulting division has been conceptualized as a part of our vision for sharing our best practices and experience in life science informatics. The division comprises a multi-disciplinary group of technologists and scientists, who can partner in key areas including informatics study design, intelligent algorithm development, data analysis, management & validation, ontology study, annotations and hypothesis validation as well as IT services such as custom applications development, testing services, systems integration, and application maintenance and upgrade services. We have worked with clients in cutting edge functional areas including next-gen genomics, epigenetics, toxicogenomics, translational research, high-throughput screening and systems biology.
Ms. Anu Acharya, CEO of Ocimum Biosolutions said, "Having developed solutions for organizations across various niche sectors that include pharmaceutical biodiscovery, agriculture, nutraceuticals, and metagenomics, we have gained insights into their critical BioIT business requirements. Through our range of consulting, IT and analytics services, we hope to provide an entire array of enterprise IT and analysis solutions for life science organizations."
Mr. Govind Rao Adireddi, Assistant VP, BioIT Consulting said, "Ocimum Biosolutions is poised to deliver excellence in the field of consulting services. Ocimum's power is its ability to leverage its decade of experience and its leadership position in BioIT, especially in application development and data analysis to ensure its customers success. Having worked with most of the top pharma and biotech companies, Ocimum brings industry best practices to their customers. Our team is excited and committed to delivering excellence in this space."
For more information, please visit www.ocimumbio.com/bioit.
About Ocimum Biosolutions
Ocimum Biosolutions is an integrated global genomic services company with operations in Hyderabad, India and Gaithersburg, MD. We provide comprehensive (research level and GLP-compliant) genomic services, reference databases, and LIMS solutions. Our distinct platform "Research as a Service" (RaaS) allows complete outsourcing of genomics - from storing biological samples and performing on demand DNA and RNA based services to validating biomarkers using our proprietary databases and providing data and bioinformatic analysis. We have been chosen as a global preferred outsourcing provider for more than 75% of top 25 pharma and biotech companies plus leading research institutes. Our partners recognize our expertise for understanding disease mechanisms in correlation with discovery, prioritization of gene targets and biomarkers, and sample analysis for clinical studies.
With our global infrastructure's standardized procedures, capacity, and highly skilled staff, we are capable of supporting drug development programs from pre-clinical target development and toxicogenomic assessment to clinical biomarker identification and patient stratification. Our expertise is unparalleled and was gained through the creation of the world's largest commercial gene expression databases - BioExpress® and ToxExpress®. Ocimum has been consistently ranked as India's fastest growing biotechnology company and one of the fastest growing technology companies over the last five years by Deloitte Touche Tohmatsu.
For more information, please visit www.ocimumbio.com