Members Login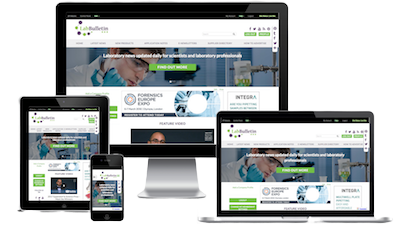 Monthly Newsletter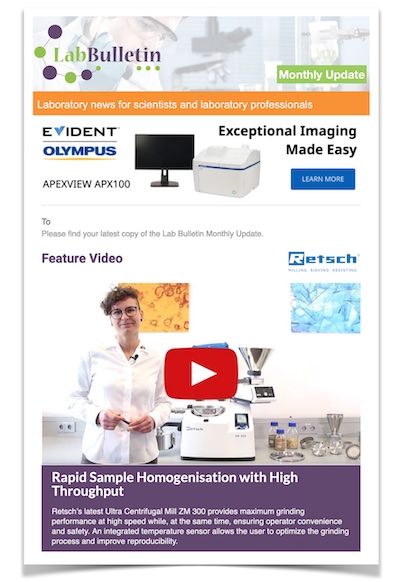 Special Offers and Promotions
Microscopy | Image Analysis
Ocimum Biosolutions develops Sulfolobus solfataricus microarrays for SulfoSYS
Hyderabad, Andhra Pradesh, India, May 31, 2010: Ocimum Biosolutions, a leading global integrated genomics company, proudly announces its association with the SulfoSYS project (http://www.sulfosys.com).
In a project coordinated by Prof. John van der Oost, Ocimum Biosolutions constructed the genome microarray for Sulfolobus solfataricus - the archaeal model organism of choice for a systems biology approach to study the evolution and characteristics of central cellular functions in living cells.
Prof. John van der Oost said "We have very good experience with the mentioned microarrays, and we and other members of the Solfolobus Chip consortium were impressed by the quality of the slides provided."
Ms. Anu Acharya, CEO of Ocimum Biosolutions said "For esteemed researchers like Prof. John van der Oost, who want to target specific genes, or small genomes, our OciChipTM custom microarrays have become the platform of choice. These cost-effective microarrays can be used on all open array platforms, unlike other proprietary technologies. In addition, our sophisticated bioinformatics expertise results in highly sensitive and specific microarrays. These twin benefits have helped us become the preferred partner of consortia like SulfoSYS."
About SulfoSYS

In the SulfoSYS project, within the transnational SysMO initiative (http://www.sysmo.net/), 10 European partners study the central carbohydrate metabolism (CCM), i.e. the branched ED pathway of S. solfataricus and its regulation under temperature variation by the integration of genomic, transcriptomic, proteomic, metabolomic, kinetic and biochemical information as well as modeling. The long term goal of the project is to build a sufficiently precise replica for this part of the living cell "a Silicon Cell" to enable computation of life, particular its robustness to changes in temperature, at the system level. For more information, please visit http://www.sulfosys.com.
About OciChipTM Custom Microarrays

OciChipTM Custom microarrays are epoxy-coated glass slides onto which the sequences from thousands of different genes are immobilized, or attached, at fixed locations. First, for each gene of interest, 50 to 70 mer oligonucleotides are bioinformatically designed excluding dimers and, secondary structure formation, thereby ensuring highly reproducible hybridization achieved by precisely defined GC-content/melting temperature. Then, based on the researcher's study objective, the layout of these oligonucleotides on the microarray is bioinformatically designed with maximal reduction of cross-hybridization & avoiding background contamination. The oligonucleotides are then synthesized and QCed using mass-spectrometry. These oligonucleotides are then mechanically micro-spotted on the epoxy-coated glass slides.
Note: Apart from oligonucleotides, Ocimum also spots genomic DNA clones, cDNA, proteins, peptides, lipids, carbohydrates, and other small molecules.
For more information visit http://www3.ocimumbio.com/laboratory-sample-data-management/research-consumables/microarrays/
About Ocimum Biosolutions

Ocimum Biosolutions is a global integrated genomic services company with operations in Hyderabad, India and Gaithersburg, MD. We provide comprehensive (research level and GLP-compliant) genomic services, reference databases, and LIMS solutions. Our distinct platform "Research as a Service" (RaaS) allows complete outsourcing of genomics - from storing biological samples and performing on demand DNA and RNA based services to validating biomarkers using our proprietary databases and providing data and bioinformatic analysis. We have been chosen as a global preferred outsourcing provider for more than 75% of top 25 phama and biotech companies plus leading research institutes. Our partners recognize our expertise for understanding disease mechanisms in correlation with discovery, prioritization of gene targets and biomarkers, and sample analysis for clinical studies.
With our global infrastructure's standardized procedures, capacity, and highly skilled staff, we are capable of supporting drug development programs from pre-clinical target development and toxicogenomic assessment to clinical biomarker identification and patient stratification. Our expertise is unparalleled and was gained through the creation of the world's largest commercial gene expression databases - BioExpress® and ToxExpress®. Ocimum has been consistently ranked as India's fastest growing biotechnology company and one of the fastest growing technology companies over the last five years by Deloitte Touche Tohmatsu.
For more information, please visit www.ocimumbio.com