Members Login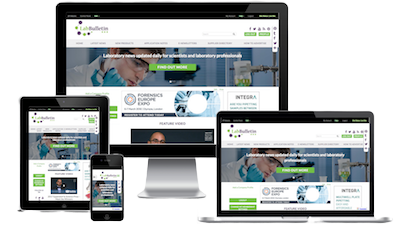 Special Offers and Promotions
Monthly Newsletter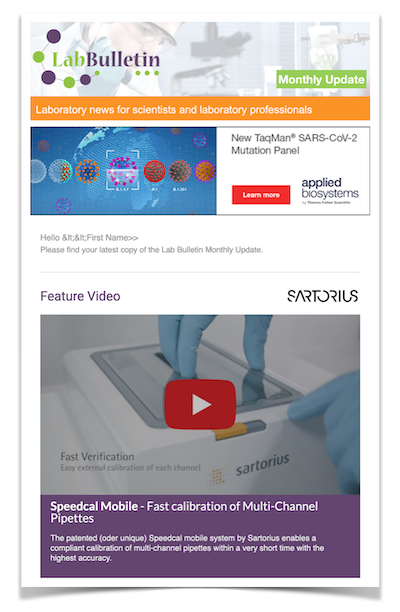 News Channels
Laboratory Products
Microscopy | Image Analysis
Experienced Electron Microscopist, David McCarthy, Talks about Working with Quorum and his use of their Coaters and Cryo-SEM Preparation Instrumentation
publication date:
Feb 20, 2017
|
author/source:
Quorum Technologies Ltd

Quorum Technologies, market and technology leaders in electron microscopy coating and cryogenic preparation products, hear from experienced electron microscopist, David McCarthy, about his work using Quorum vacuum coaters and Cryo-SEM preparation equipment in a career spanning five decades.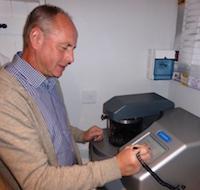 David McCarthy has been working in the world of electron microscopy since the early 70s. In this time, he has seen many changes in instrumentation, techniques and sample preparation methods. His career started back at the London Hospital Medical School for four and a half years before a move that would see him start and manage the Electron Microscopy Unit at the School of Pharmacy, University College London for thirty eight years. In this time, he has used a number of EMs starting with Philips and JEOL systems. In 1991 he was able to purchase the first fully digital SEM in the UK, a Philips XL20. Then on to larger chamber XL30 and in 2009 he ended up with the FEI Quanta 200 FEG. This gave him a versatile, high resolution low-vacuum FEG SEM to handle really challenging thermally and vacuum sensitive samples and dynamic experiments. In parallel with the microscopes came new and more advanced accessories enabling advanced cryo-imaging. At all times, a high performance vacuum coating system was essential to McCarthy's work.
McCarthy has worked with Quorum over many years. For example, while running the EM Unit at UCL, he acquired a PP3010T cryo-SEM preparation system, a highly automated, column-mounted, gas-cooled sample preparation and transfer system. He also used their Q150T series of sputter and carbon coaters, something he has continued to this day with his contract service business based out in rural Suffolk. DM Microscopy offers McCarthy's extensive experience in electron microscopy to a range of academic and industrial pharmaceutical organisations. His new laboratory uses a Tescan Vega 3 SEM, a reliable high vacuum, turbo-pumped tungsten system. It is used to enable DM Microscopy to provide rapid turnaround imaging services, vital in the world of pharma. His sample coater started life as a Q150 E compact rotary-pumped unit for evaporation applications using carbon coating of specimens. Quorum has recently upgraded the unit to a Q150R ES to provide gold sputtering of samples. McCarthy is particularly impressed with his dealings with Quorum. "They provide excellent service and support on the back of a very versatile coating system. I chose the option of the quartz oscillator film thickness monitor (FTM) as this enables me to lay down very accurate amounts
of material, to ensure reproducible sample preparation conditions prior to imaging. Operation is very straightforward via a touch screen. This enables me to store my protocols for ease of setting up and running."
Quorum manufactures the market-leading Q Series of sputter coaters and carbon coaters. The advanced Q150 and Q300 models are used in EM laboratories around the world - and increasingly for many thin film coating applications.
---
more about quorum technologies
---
more news from quorum technologies
---