Members Login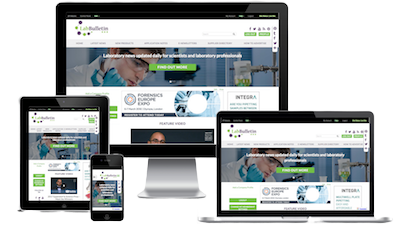 Monthly Newsletter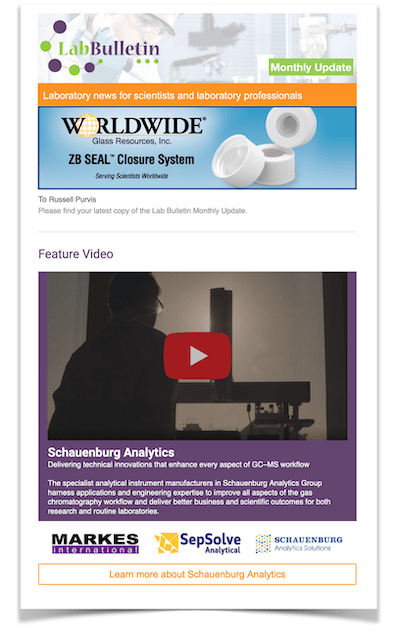 Special Offers and Promotions
Microscopy | Image Analysis
New Application Note from BMG Labtech "Thioflavin T aggregation assay to determine antibody stability"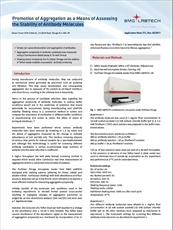 During manufacture of antibody molecules, they are subjected to mechanical stress generated by processes such as pumping and filtration. This may cause denaturation and consequently aggregation due to exposure of the protein to air-liquid interfaces and shear forces, resulting in the ultimate loss in bioactivity.
Hence in the process of candidate selection, data regarding the aggregation propensity of antibody molecules in various buffer conditions would aid in the prediction of problems that would potentially be encountered during manufacturing and shelf-life stability. Shaking stress is a convenient method to screen and compare the robustness of antibodies in different buffer conditions in manufacturing and serves to mimic the effect of stress at air-liquid interfaces. 1,2
Experiments have been performed where various antibody molecules have been stressed by vortexing in 1.5 mL tubes and the extent of aggregation measured by the change in turbidity (absorbance at 340 nm/595 nm). This involves removing aliquots at various time points for manual analysis by a spectrophotometer and although this methodology is useful for screening different antibody candidates it cannot accommodate large numbers of samples and the data collection is inefficient.
A higher throughput (96 well plate format) screening method is required which would allow continuous real time measurement of aggregation within a convenient time window of analysis.
The FLUOstar Omega microplate reader from BMG LABTECH equipped with shaking options (allowing for linear, orbital and double orbital continuous shaking) with both absorbance and fluo-rescence detection set up in the kinetic mode allowed us to explore a more efficient method for measuring aggregation propensity.
Initially transfer of the molecules and conditions used in the vortexing experiments to 96-well format proved unsuccessful resulting in negligible changes of aggregation promotion as judged by on-line absorbance analysis (340 nm/595 nm) even over a 7 daytime window...
To view the full article please click here