Members Login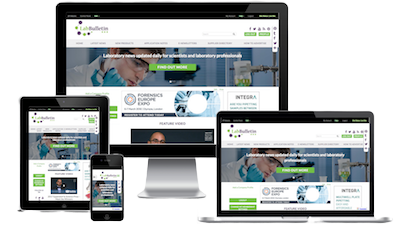 Monthly Newsletter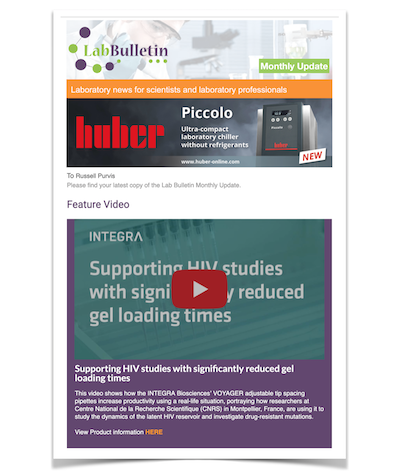 Special Offers and Promotions
Microscopy | Image Analysis
NanoSight webinar addresses the EU definition of Nanomaterials

NanoSight, leading manufacturers of unique nanoparticle characterization technology, responds to the EU Commission recommended definition of Nanomaterials with a webinar to provide expert insight into the consequences for chemical industries. This will be held on Wednesday 21st March.
At the end of 2011 the EU Commission published a recommended definition of Nanomaterials. Seasoned Commission-watchers recognised this much-anticipated document as a turning point, likely to have significant legislative impact on producers of Nanomaterials in Europe and beyond. This definition was the missing jigsaw piece that so many legislators and NGOs anticipated, to forward a robust framework for nanotechnology legislation.
Two industry reactions are observed. Whilst all would agree that the right legislative framework will enable major investment in nanotechnology, a large industry group are doing nothing and hoping perhaps that it goes away, whilst others are thinking through potential solutions. Having tracked the scientific consultative effort in preparation to get to this stage, NanoSight believes this definition is here to stay and will have significant impact.
On Wednesday, 21st March at 1330 and 1500 UK time, NanoSight will host a webinar to look at the implications of this definition and how as a company with unique multi-parameter nanoparticle analysis is able to address these freshly defined characterization challenges.
The invited speaker is Dr Denis Koltsov, a leading international expert in nanotechnology legislation and control. Dr Koltsov serves on several UK governmental strategy committees as well as expert committees at BSI/ISO/CEN/OECD WPN and the Nanotechnologies Industries Association (NIA). He has conducted a number of industry-led consultations in the nanotechnology sector and reported to the relevant regulatory authorities. He operates BREC Solutions, a consultancy company in the field of nanotechnology innovation. Key to this is to act as an information source of nanotechnology regulation and standardisation. In his talk, he will examine the definition in detail and provide a thorough understanding of the document. Dr Koltsov will outline his views on the likely speed and scope of legislation.
NanoSight will present a practical draft solution to address the characterization requirements of this definition. Requiring as it does, particle counting from 10nm to 100nm, a combination of Nanoparticle Tracking Analysis and Electron Microscopy is proposed. This webinar will be both informative and interactive. Register now and join in the discussions on this important issue:
www.nanosight.com/webinar
. It will also be available for viewing after the live event. The link will be the same.
To find out about the company and to learn more about nanoparticle characterization using NanoSight's unique nanoparticle tracking analysis solutions, visit
www.nanosight.com
and register to receive the next issue of NanoTrail, the company's electronic newsletter.