Members Login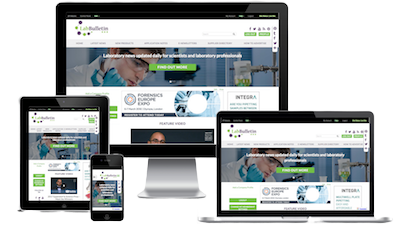 Monthly Newsletter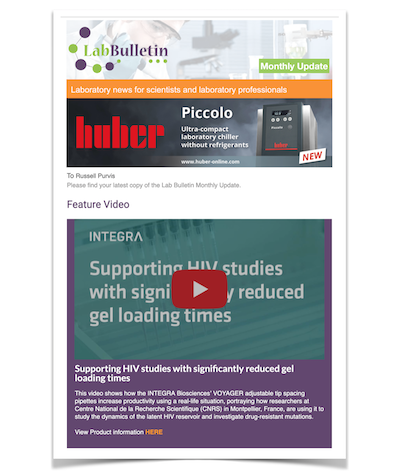 Special Offers and Promotions
Microscopy | Image Analysis
NanoSight recognised by Deloitte as the UK's fastest growing biotech company in their 2011 Technology Fast 50 rankings
publication date:
Dec 12, 2011
|
author/source:
Talking Science Limited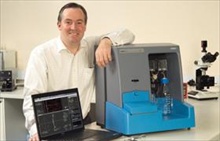 NanoSight, leading manufacturers of unique nanoparticle characterization technology, are in the Deloitte 2011 Fast 50 list of the fastest growing technology companies in the UK. In the world of biotech, NanoSight has made it to number one nationwide and overall is the fastest growing of all technology companies in the South West and Wales region of the UK.
NanoSight has been ranked in the Deloitte 2011 UK Technology Fast 50, which recognises the 50 fastest-growing technology companies in the UK. The company has also been named as a winner in the Technology Fast 500 EMEA 2011 rankings, which recognises the 500 fastest-growing technology companies across Europe, the Middle East and Africa. Both programmes are based on percentage revenue growth over the last five years.
NanoSight has grown by more than 800 per cent over the past five years and entered the league table for the first time at 38th in the list. The company is the only South West firm in the annual ranking and the highest-ranking biotech firm nationally.
NanoSight was founded in 2004 by Dr Bob Carr and John Knowles after Carr discovered a technology which allows particles so small they could not be detected by the best optical microscopes to be seen, sized and counted, in just minutes, for a fraction of the cost of electron microscopes. The business was initially supported by funding from Winchester-based venture capitalists Shackleton Ventures and the Bristol office of Yorkshire Fund Manager Equity Partners, supplemented by angel finance accessed through the South West Angel and Investors Network (SWAIN) and London-based Lesmoir-Gordon, Boyle & Co.
Since 2005, NanoSight has grown sales by around 70 per cent annually, year on year, and now employs 23 people in the UK. The firm sells its products all over the world, with around 90 per cent of its sales outside the UK. The most significant growth is in pharmaceuticals and life sciences, where budgets have remained largely unaffected by the global financial condition. There are now more than 400 NanoSight instruments in use worldwide and this number continues to grow as the firm's products are cited almost daily in fresh academic papers.
Jeremy Warren, CEO of NanoSight, commented: "What we sell is unique, and we estimate we are currently only in single digits in terms of percentage of market penetration. So what limits our growth most isn't the market, but having the technical and sales staff to go and sell! The South West has been the ideal place for us to base our business as our universities offer the high-calibre science graduates we're looking for to help us continue to develop the business."
To find out about the company and to learn more about particle characterization using NanoSight's unique nanoparticle tracking analysis solutions, visit
www.nanosight.com
and register to receive the next issue of NanoTrail, the company's electronic newsletter