Members Login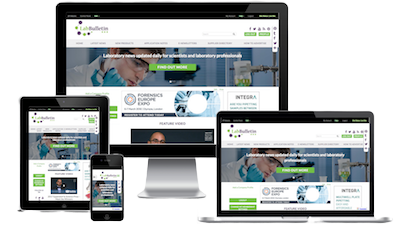 Monthly Newsletter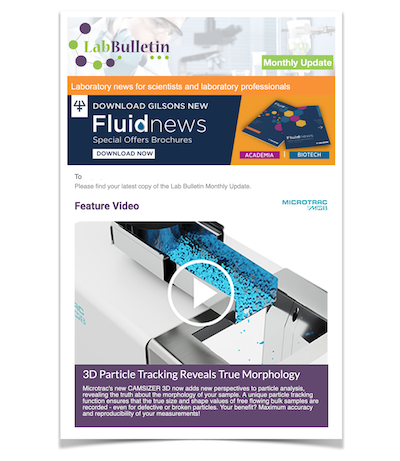 Microscopy | Image Analysis
IT Solutions and Laboratory Automation
Malvern Instruments and Postnova Analytics co-operate to deliver combined solution for characterizing challenging particulate systems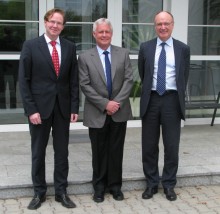 Malvern Instruments (Malvern, UK) and Postnova Analytics (Landsberg/Lech, Germany) have announced that they are co-operating to deliver the combined FFF (Field-Flow Fractionation) and DLS (Dynamic Light Scattering) solutions that today provide critical insight when characterizing a number of challenging particulate systems. Such systems include complex, aggregated, surface-coated and heterogeneous particles, as well as larger polymers, and aggregated, cross-linked, nano-particles and fibrillated proteins.
Used together Malvern's Zetasizer Nano and Postnova's FFF systems provide information not accessible by other means, and are highly complementary to Malvern's Viscotek gel permeation chromatography/size exclusion chromatography (GPC/SEC) range.
FFF enables the separation of particles that are too large for analysis by GPC/SEC, and the addition of the Zetasizer Nano as a DLS detector allows the subsequent measurement of absolute particle size. In comparison with batch measurements of DLS using the Zetasizer Nano alone, the addition of FFF considerably increases the resolving power of DLS, extending the range of applications for which it can provide highly detailed information.
Paul Clarke, Product Group Manager at Malvern Instruments, said: "I am very pleased that this exclusive co-operation with Postnova means that customers of both our companies will be able to access these powerful analytical techniques, secure in the knowledge that they are backed by the excellent technical and applications support provided by both Postnova and Malvern.
For further information visit
www.malvern.com
and
www.postnova.com