Members Login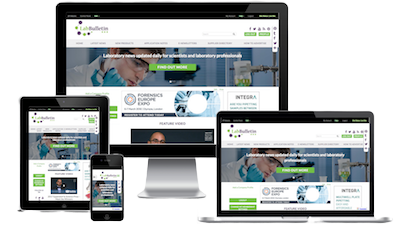 Monthly Newsletter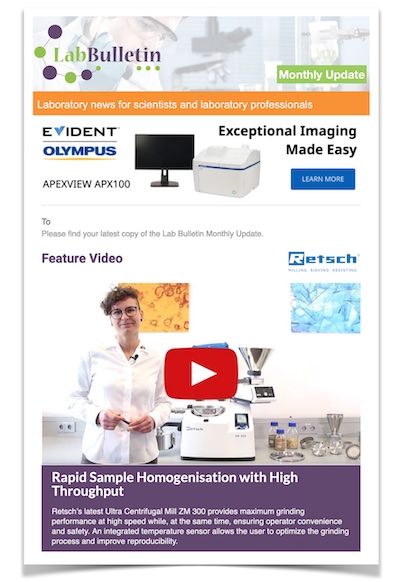 Special Offers and Promotions
Microscopy | Image Analysis
Keeping sport clean with LoGiCal reference standards

The Anti-Doping Control Laboratory at Barcelona's Hospital del Mar Medical Research Institute (IMIM) is a world-recognized facility performing dope testing of athletes and animals for national and international sporting events, and was an early adopter of LGC Standards LoGiCal range of reference materials
Immaculada Figuera, a chemist in the laboratory, explained: "We test around 4,000 human and animal samples a year from sporting events around the world, screening urine, blood and serum samples for controlled substances. We perform a wide range of gas and liquid chromatography-based protocols, and use LoGiCal reference standards for both qualitative and quantitative analyses."

"The quality of our reference standards is vital to the analytical sensitivity of our techniques and, as an ISO 17025 accredited laboratory, it is essential that these standards are provided with a detailed Certificate of Analysis. LoGiCal standards combine high quality with excellent value for money, and we look closely at the LGC Standards' product range when we need to purchase reference materials. We have always found LGC Standards easy to work with, and the company offers fast delivery."

The LoGiCal product range focuses on the clinical and forensic sectors, and provides laboratories with access to over 1,000 of the most widely used standard reference materials.
To learn more about the LoGiCal product range visit www.logical-standards.com


About LGC Standards
LGC Standards (www.lgcstandards.com) provides products and services to improve measurement and quality control within the laboratory, and is part of LGC, whose LGC Science & Technology Division acts as the UK National Measurement Institute for chemical and bioanalytical measurements. LGC Standards supplies over 100,000 products, including reference materials, pharmaceutical impurity reference standards (produced under ISO Guide 34 accreditation), biological standards and reagents, and proficiency testing. LGC Standards is headquartered in Teddington, Middlesex, UK. Its global centre for excellence in proficiency testing is located in Bury (Greater Manchester). LGC Standards has offices in France, Germany, Italy, Poland, South Africa, Spain, Sweden, China, Russia, United Arab Emirates, UK and the US, a joint venture presence in India, and representatives in Brazil, Bulgaria, Czech Republic, Finland, Hungary, Ireland, the Netherlands, Romania and Turkey.


About LGC
LGC (www.lgcgroup.com) is the international science-based company and market leader in analytical, forensic, biotechnology and diagnostic services, as well as diagnostic products, proficiency testing and reference standards. LGC operates in a variety of international markets which underpin the safety, health and security of the public and the regulation of industry, for both public and private sector clients.

LGC has five divisions - LGC Forensics, LGC Genomics, LGC Health Sciences, LGC Standards and LGC Science & Technology. The latter includes specialist laboratories delivering contracts for the Department for Business, Innovation and Skills (BIS) and supports LGC's designated role as the UK's National Measurement Institute for chemical and bioanalytical measurement.

Our operations are extensively accredited to international quality standards such as ISO/IEC 17025. With headquarters in Teddington, South West London, the LGC Group employs over 1,800 staff and operates out of 22 countries, with laboratories and centres across Europe and the US, as well as sites in Brazil, China and India. The genesis of LGC dates back to 1842, and for more than 100 years it has been home to the UK statutory function of Government Chemist. Formerly the Laboratory of the Government Chemist, LGC was privatised in 1996 and is now majority-owned by funds managed by Bridgepoint.
---