Members Login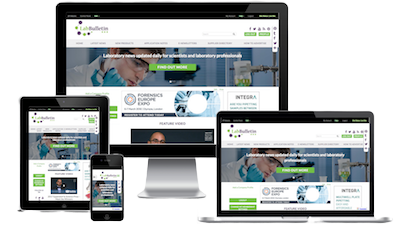 Monthly Newsletter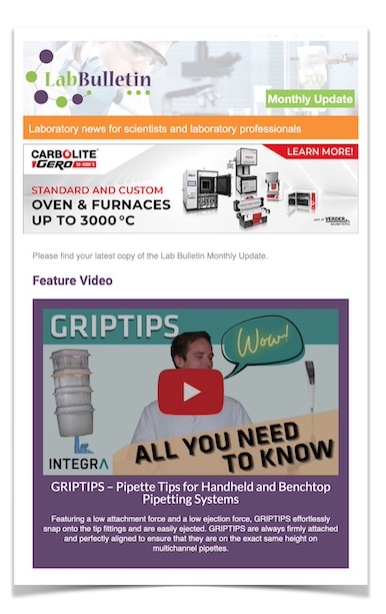 Special Offers and Promotions
Microscopy | Image Analysis
IT Solutions and Laboratory Automation
IDT is awarded further funding for gene silencing research
Integrated DNA Technologies (IDT), the world leader in oligonucleotide synthesis, recently received a Phase II SIBR grant, which will fund the ongoing 'Gene Silencing with U1 Adapter Oligonucleotides' research project. As a new class of synthetic nucleic acids, the U1 adapters are capable of down-regulating the expression of genes of interest at the pre-mRNA stage, via a mechanism of action distinct from antisense or siRNA. Based on oligos annealing to a specific region within the 3'-terminal exon of a gene, even RNAi refractory genes can be successfully silenced.
Having previously been awarded Phase I SBIR funding for the development the U1 adapters, the Phase II funds enable the continuation and optimization of this work, expanding on the high throughput analysis of the U1 adapters. Dr Mark Behlke, CSO, IDT commented, "This Phase II funding has enabled us to continue with the development of this exciting new technology. We believe that it will make a significant addition to the gene silencing toolkit and may even aid emerging oligonucleotide-based therapies."
The novel mechanism utilized by the U1 adapters enable it to be used additively with existing gene technologies, or individually to target genes that have not responded well to RNAi-based techniques. The work is being undertaken in collaboration with Dr. Sam Gunderson and Dr. Rafal Goraczniak at SilaGene (Hillsborough, NJ), a newly formed biotechnology company working on U1 Adapter therapeutics. The U1 Adapter Technology has also recently been described in a paper published in Nature Biotechnology (Goraczniak et al. 2009; 27(3): 257 - 263).
For more information on the full range of products available from IDT, please visit www.idtdna.com