Members Login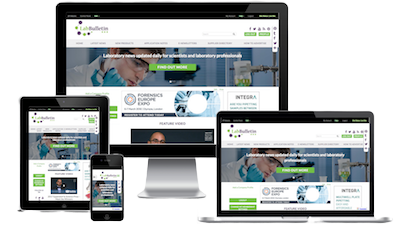 Monthly Newsletter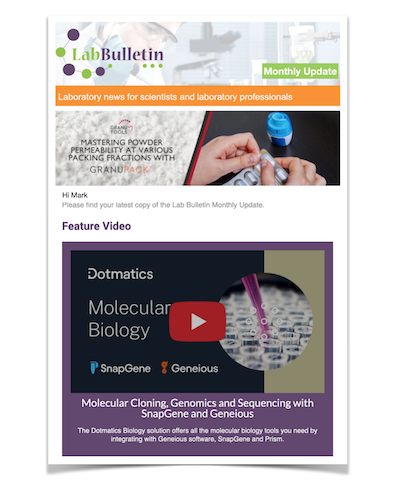 Special Offers and Promotions
Microscopy | Image Analysis
IT Solutions and Laboratory Automation
Honeywell Launches Reference Standards for Demanding Analytical Chemistry Applications
publication date:
Oct 1, 2018
|

---
More than 500 new Fluka™ analytical standards will help scientists achieve accurate and consistent research findings
Honeywell has announced that it has launched a new portfolio of high quality Fluka™ analytical standards in Europe, which are intended for use in analytical chemistry applications in a wide range of industries. With detailed supporting documentation included in every delivery, and expert technical advice available from Honeywell, laboratory scientists can quickly advance their analysis, reducing costly delays and saving valuable laboratory time.
In the pharmaceutical, biotechnology, food & beverage and cosmetics industries, among others, chemists cannot be certain they have found a given substance in a biochemical, chemical or drug sample unless they have been confirmed against a purified and well-characterized substance. They utilize standardized inorganic and organic reference materials to provide a measurement baseline for comparison with the sample under test.
"Honeywell Fluka Analytical Standards enable scientists to advance their analysis and be confident in the consistency and accuracy of their findings," said Michael Jeitziner, global marketing manager, Honeywell Research Chemicals. "Many of our customers previously used Fluka standards and recognize their proven performance. We are reintroducing the brand and its promise of unsurpassed quality, excellent documentation and complete technical support."
Founded in 1950, the Fluka brand encompasses a broad assortment of organics and inorganics. This includes chemicals and products for analysis by means of chromatography and spectroscopy. The new Fluka analytical standards offer the highest level of quality and purity, and come with detailed technical documentation and support from industry experts with decades of research experience.
Honeywell provides a detailed Certificate of Analysis (CoA) with the Fluka standards, which is printed and included with every delivery. The CoA contains lot-specific analytical results including chromatographic purity and identity test results and detailed methods. In addition, it offers technical assistance to ensure customers can perform their analysis quickly and pass relevant audits, while avoiding unnecessary and costly delays.
Many additional Honeywell Fluka Analytical Standards will be introduced in the near future, including certified reference materials. Custom analytical standards are also available based on the customer's specifications. The Fluka product launch will continue throughout 2018, as more standards are added and new services are brought online.
Honeywell Research Chemicals is designed to be the partner of choice for analytical chemists looking to increase research throughput and reduce total costs. While Honeywell Research Chemicals is a new offering in the chemicals market, the roots of the business date back more than 200 years when Chemist Johann Daniel Riedel started production of pharmaceuticals in Berlin. The Research Chemicals business is headquartered in Morris Plains, New Jersey, with two plants in Seelze near Hanover, Germany and in Muskegon, Michigan. It manufactures high-purity reagents and solvents for laboratory research and testing applications.
---
more about Fluka Analytical Standards
---