Members Login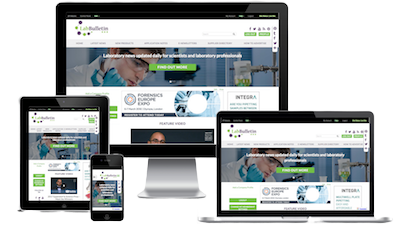 Monthly Newsletter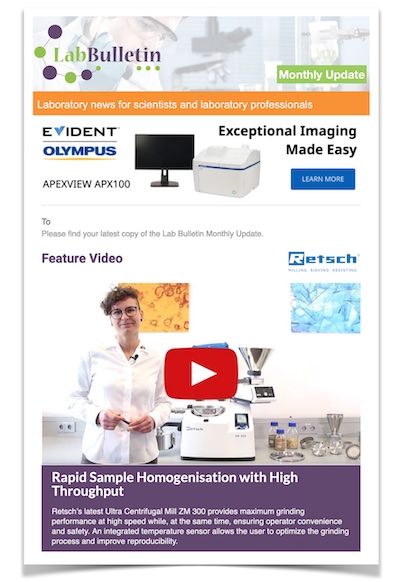 Special Offers and Promotions
Microscopy | Image Analysis
IT Solutions and Laboratory Automation
Dionex Adds Rapid, High-Resolution Carbohydrate Analysis Column for Applications in the Biofuel, Food, and Beverage Industries
Dionex is pleased to announce the expansion of its industry-leading CarboPac® family of columns with the introduction of the CarboPac SA10 column. This new column is specifically designed for the fastest, high-resolution analysis of biofuel, food, and beverage carbohydrates. The new CarboPac SA10 column is composed of an unique macroporous substrate coated with a strong anion-exchange layer of latex nano beads which provides high capacity and rapid high-re solution separations. Eight common biofuel mono- and disaccharides can be separated within seven minutes with minimal sample dilutions. The six most common food sugars can be separated significantly faster on the CarboPac SA10 column in less than 10 minutes separation time. The CarboPac SA10 column has high reproducibility, and thousands of injection cycles under high pH conditions are possible.
The Dionex CarboPac family of columns provides excellent resolution and high sensitivity for the industry-leading performance of accurate quantitative carbohydrate analysis. These high-performance anion-exchange columns, when used with pulsed amperometric detection (PAD) systems, permit the direct quantification of nonderivatized carbohydrates at low picomole levels with minimal sample preparation or cleanup.
For more details, visit www.dionex.com.
Dionex (NASDAQ:DNEX) is a global leader in the manufacturing and marketing of liquid chromatography and sample preparation systems, consumables, and software for chemical analysis. The company's systems are used worldwide in environmental analysis and by the life sciences, chemical, petrochemical, food and beverage, power generation, and electronics industries. Our expertise in applications and instrumentation helps analytical scientists to evaluate and develop pharmaceuticals, establish environmental regulations, and produce better industrial products.
CarboPac is a registered trademark of Dionex Corporation.