Members Login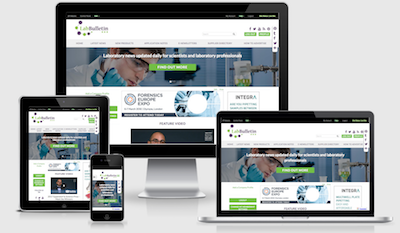 Monthly Newsletter
Lab Bulletin Media Partners
Deep-well Plate Removes Risk of False Peaks in uHPLC & MS Applications
publication date:
Jun 30, 2017
|
author/source:
Porvair Sciences Limited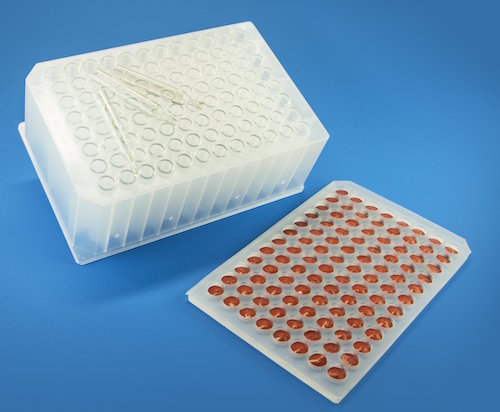 Porvair Sciences new Glass Vial Deep-well plate is designed to ensure that absolutely no extractables or leachates are present in a withdrawn sample, thereby removing the risk of false peaks in sensitive uHPLC and MS applications.
This high-quality product combines 96 x 1ml tapered or flat bottomed glass vials held firmly in each well of a 2ml 96 Deep-well plate. Porvair Glass Vial Deep-well plates are less costly than solid glass plates and are precisely manufactured to comply with ANSI/SLAS dimensions to ensure complete compatibility with automated equipment.
Complimented by a snug fitting silicone cap mat which seals each vial individually, with a pre-scored septum, Porvair Glass Vial Deep-well plates allow an autosampler to pierce each septum and withdraw sample from each sealed vial with high precision and reproducibility.
Established in 1992, Porvair Sciences is one of the largest global manufacturers of ultra-clean microplates for life science, synthetic chemistry and many other applications. Porvair Sciences Ltd. is a wholly owned subsidiary of Porvair plc.
---
---
more news from porvair sciences
---