Members Login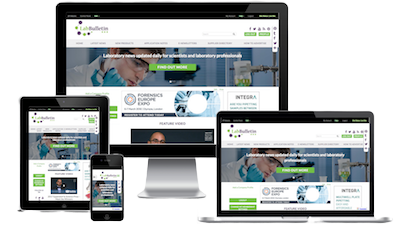 Monthly Newsletter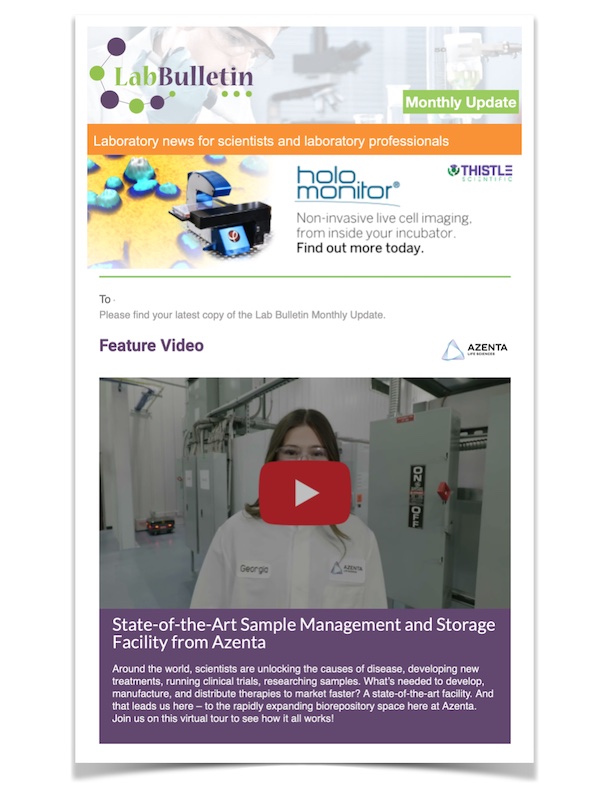 Microscopy | Image Analysis
IT Solutions and Laboratory Automation
Cresset seeks partners for beta testing of groundbreaking new Activity Miner
At Field Based Chemistry Europe, Dr Tim Cheeseright presented a pre-release of Cresset's new Activity Miner module. The groundbreaking new science in Activity Miner helps researchers optimize their leads by identifying the key 3D structural and electrostatic changes that impact molecular activity.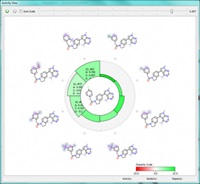 Activity Miner explores the structure activity landscape of a set of molecules. For each pair of molecules, the difference between them in electrostatics, shape and structure is compared to the difference in activity. A small change in structure or electrostatics that results in a large change in activity is known as an activity cliff. Conversely, large structural changes resulting in little or no change in activity indicate bioisosteres. In each case, the comparison indicates an area of interest that merits further research.
Activity Miner uses Cresset's molecular fields so that 3D electrostatic and shape similarities can be analyzed as well as 2D structural activity. This makes it meaningful to compare pairs of structurally diverse compounds and gives a more realistic insight into activity relationships.
"Based on internal validation experiments, we believe Activity Miner is a powerful tool for guiding lead optimization and mining the SAR to rapidly generate new and more active structures for experimental evaluation," says Dr Mark Mackey, Cresset's CSO. "Activity Miner's intuitive visualization makes it easy to identify interesting areas of a dataset. The relationships between molecules can be displayed as a color coded disparity matrix, a table view, a cluster view or the innovative activity view."
"Activity cliffs and matched molecular pairs have received a great deal of recent attention in the literature," says Dr Tim Cheeseright, Director of Products at Cresset. "So far as we are aware, Activity Miner is the first commercially available tool that enables researchers to use 3D and 2D activity cliffs to mine structure activity relationships in an intelligent and intuitive way."
Activity Miner is available for beta testing over the summer. The full version will be available in the next release of Cresset's Forge and Torch. Please contact us to take part in the trial.
About Cresset
Cresset develops software for calculating and comparing the molecular field characteristics of chemical compounds. Cresset also offers consultancy services which enable companies to outsource computational chemistry work to achieve high value, on-demand expertise, particularly in the areas of library design, virtual screening, scaffold hopping, lead optimization and patent analysis.
Cresset's field technology uses the surface properties of molecules to evaluate their activities and properties, rather than relying on 2D structure similarity, which enables Cresset's users to find more interesting, novel and relevant results than other methods. This field technology provides a smarter, structure independent way of hit-finding, lead switching and lead optimization in drug discovery and other chemistry-based research projects. Cresset's field technologies have been successfully applied to a very wide range of target classes, with and without structural information, on over 100 projects for major pharmaceutical and biotechnology companies.
---
more about Activity Miner module
---
---
---