Members Login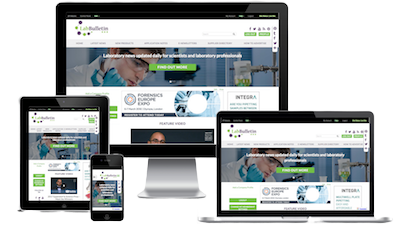 Monthly Newsletter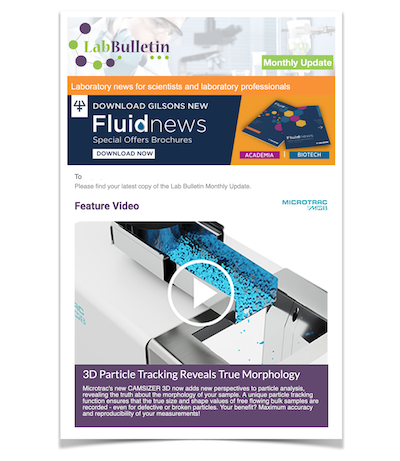 Microscopy | Image Analysis
IT Solutions and Laboratory Automation
sparkV10 Chosen to Facilitate the Hit Optimization Process in ProMining Therapeutics

Cresset Group, innovative provider of chemistry software and services, announces that ProMining Therapeutics Ltd has chosen to license sparkV10 for assistance in its hit-to-lead optimization efforts
sparkV10 is Cresset's desktop bioisostere software tool which is used by medicinal and computational chemists for drug design. sparkV10 is an exciting and powerful way of generating novel and diverse structures. We are delighted that ProMining, an early-stage biopharmaceutical research and development company, has chosen to work with sparkV10 for the development of small molecule drugs," says Dr David Bardsley, Cresset's Sales Director.
Dr Boaz Inbal, CTO at ProMining Therapeutics Ltd. says, "We are excited about using sparkV10 for hit-to-lead optimization purposes in our oncology project. We believe that sparkV10 will guide us through several optimization challenges. As a result, we will be able to better understand the behaviour of several chemical groups in the context of our hit scaffold and to test some required replacement hypotheses."
Dr Bardsley adds, "Cresset's software works at the meeting point of chemistry and biology, giving chemists a way of understanding their molecules in terms of biological activity. Cresset's technology and services are providing companies with the right information, wherever they sit in the drug design workflow."
About sparkV10
Medicinal and computational chemists use sparkV10 to generate novel and diverse active compounds by replacing sections of existing molecules with bioisosteric fragments. The results are used to create or improve IP positions and optimize leads while minimizing ADME and toxicity issues. sparkV10 is available for deployment on standard desktop computers and can be integrated into workflow technologies. sparkV10 will:-
Generate highly innovative ideas for lead molecules in new areas of chemical space, overcoming the 'chemotype trap'.
Grow fragments to generate novel, drug-like molecules.
Filter results to find the bioisostere with the right mix of physicochemical properties and biological activity.
Tailor results by selecting the chemistry allowed for the replacement moieties.
Display results in detail side-by-side and cluster similar chemical scaffolds.
Search for moieties from real, published or unexplored compound databases or create custom databases based on proprietary chemistry.
For further information on the complete range of software and services available from Cresset, please visit www.cresset-group.com
About Cresset Group Ltd
Cresset develops software for calculating and comparing the molecular field characteristics of chemical compounds. Field technology uses the surface properties of molecules to evaluate their activities and properties, rather than relying on 2D structure similarity, which enables Cresset's users to find more interesting, novel and relevant results than other methods. Cresset's fields provide a smarter, structure independent way of hit-finding, lead switching and lead optimization in drug discovery and other chemistry-based research projects. Cresset's Field technologies have been successfully applied to a very wide range of target classes, with and without structural information, on over 100 projects for major pharmaceutical and biotechnology companies.
For further details visit www.cresset-group.com.
About ProMining Therapeutics Ltd
ProMining Therapeutics, Ltd., based in Israel, is an early-stage biopharmaceutical research and development company engaged in the discovery and development of novel oral, small-molecule drugs for a variety of indications including: cancer, inflammation, chronic pain, cardiovascular and viral diseases. The Company has developed CavitIIRx, a proprietary drug discovery and development platform, focused on SH3 domain-mediated protein-protein interactions, known to play a major role in numerous disease mechanisms. ProMining's approach includes integration of state-of-the-art computational analysis tools and novel biological assays directed towards identification of small molecules blocking SH3-partner interaction. Within a year from its incorporation, ProMining was able to identify protein-protein interfering small molecules for its oncology project. Recently, ProMining has announced a collaboration with Roche for the discovery of small molecule therapeutics for the treatment of Type 2 Diabetes Using ProMining's CavitIIRx platform technology.
For further details visit www.prominingtherapeutics.com.
---
---