Members Login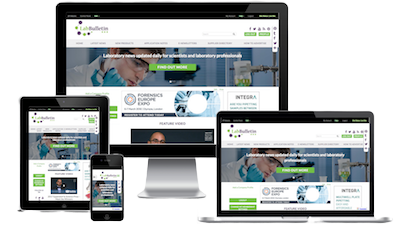 Monthly Newsletter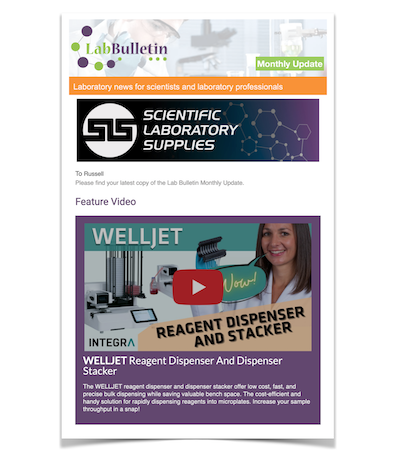 Special Offers and Promotions
Microscopy | Image Analysis
Automated Online Sample Preparation Comes to Waters UltraPerformance Liquid Chromatography (UPLC) Platform
Exclusive Agreement With Spark Holland Makes Waters ACQUITY UPLC System Fully Compatible With Spark Holland Symbiosis Online Solid Phase Extraction Technology

Waters Corporation (NYSE:WAT) announced today that its ACQUITY UPLC® System is now available with online solid phase extraction (SPE) technology from Spark Holland BV (Emmen, The Netherlands). The Waters® ACQUITY UPLC Online SPE Manager is based on a special version of the highly-popular Spark Holland online SPE technology, which Spark Holland is making available to Waters exclusively. The Waters ACQUITY UPLC Online SPE Manager is now available as an integrated Waters UPLC/MS system or as an upgrade to installed ACQUITY UPLC Systems under an agreement with Spark Holland. High-throughput analytical laboratories can now streamline sample preparation and analysis time and generate test results faster than before. The integrated system is sold and supported by Waters worldwide.
"Combining our UPLC technology with Spark Holland's online SPE technology offers compelling benefits to high-throughput laboratories intent on producing the highest-quality test results, quickly and reproducibly for UPLC/MS analyses," said Ian King, Vice President, Separations Technologies, Waters Division. "Automating the process of sample preparation can help laboratories greatly improve turnaround times, reduce errors and the control costs."
"Coupling online SPE to UPLC efficiently, while maintaining the unique benefit of disposable SPE cartridges, is a major technological challenge that performs best in a completely integrated fashion," said Rob van der Knaap, President, Spark Holland. "Integration of our online SPE technology with the ACQUITY UPLC System creates a superior platform for completely automated SPE-UPLC based analyses."
Leading laboratories use Spark Holland automated sample preparation devices to streamline sample preparation and analysis for routine, high throughput applications. Scientists employ online solid phase extraction when removing involatile salts, ion suppressing species and other interferences from samples prior to analysis. This reduces analysis time, reduces errors caused by manual SPE procedures, as well as provides a significant improvement in selectivity and concentrates analytes for better sensitivity. Covance Inc., one of the world's largest drug development services companies, employs automated online SPE and reports that it frequently allows quantification of even very large peptides down to the 10 pg/mL level in human plasma.1
In 2007, Waters and Spark Holland announced the availability of the Waters Oasis® brand sorbent line for a newly-designed Spark Holland 800-series format tray for the Spark Holland® Symbiosis™ and Prospekt-2™ systems. For the new system special UPLC® cartridges are offered as well as novel applications. Spark Holland intends to expand its cartridge product line and applications portfolio continuously to serve clinical, pharmaceutical, food safety, and environmental control laboratories.
1. Bioanalytical Approaches to Analyzing Peptides and Proteins by LC/LC-MS, Bioanalysis (2011) 3(12), 1379-1397
About Spark Holland
Spark Holland has more than 30 years of history in HPLC and UHPLC instrument innovation, specializing in the field of autosampling and online solid phase extraction and, more recently, online dried blood spot analysis. Today, Spark Holland is a leading OEM supplier of front-end UHPLC and online solid phase extraction instruments, working according to ISO 13485 and, when required, delivering CE-IVD compliant modules for use in clinical systems. Spark Holland is a privately held firm with operations based in Emmen, The Netherlands.
www.sparkholland.com
About Waters Corporation
For over 50 years, Waters Corporation has created business advantages for laboratory-dependent organizations by delivering practical and sustainable innovation to enable significant advancements in such areas as healthcare delivery, environmental management, food safety, and water quality worldwide.
Pioneering a connected portfolio of separations science, laboratory information management, mass spectrometry and thermal analysis, Waters technology breakthroughs and laboratory solutions provide an enduring platform for customer success.
With revenue of $1.85 billion in 2011, Waters is driving scientific discovery and operational excellence for customers worldwide.
www.waters.com
Waters, Oasis, UPLC, and ACQUITY UPLC are registered trademarks of Waters Corporation.

Spark Holland, Symbiosis, and Prospekt are trademarks of Spark-Holland BV.