Members Login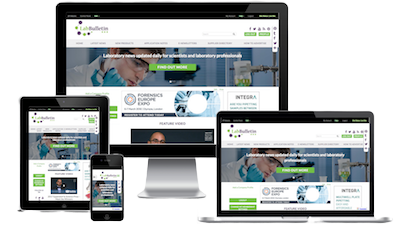 Monthly Newsletter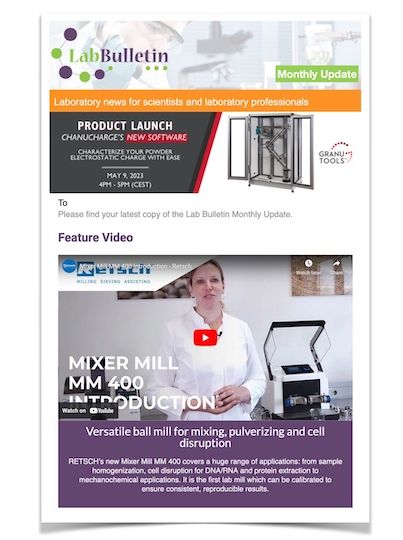 Microscopy | Image Analysis
IT Solutions and Laboratory Automation
Analytik adds handheld FTIR to portable spectroscopy portfolio on signing new agreement with Agilent Technologies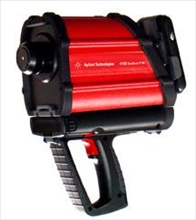 Analytik, leading suppliers of innovative analytical instrumentation, are delighted to announce a new arrangement to become sole value added resellers in the UK and Ireland for Agilent Technologies' portable and handheld FTIR spectrometers for routine analysis and field use
.
Analytik's strong position as specialists in portable spectroscopy will drive the continued establishment of out-of-lab applications for FTIR in markets such as petrochemical, chemical, environmental, forensic, art conservation, polymer, and geosciences. Agilent's unique, patented portable Fourier transform infrared (FTIR) analysers offer customers extraordinary analytical capabilities in a compact size, with performance levels directly comparable to benchtop systems. This extends the proven capabilities of FTIR technology by rendering sample preparation obsolete and ensuring real time results.
There are three models to choose from; all based on the specially designed, rugged interferometer, field-proven for the most challenging environments. For the out-of-lab analysis of composites, coatings, paints, polymers, liquids, solids, pastes and gels the 4100 ExoScan handheld FTIR is a rugged single module system featuring a choice of interchangeable sampling interfaces including diffuse reflectance, grazing angle, specular or ATR. The 4200 FlexScan handheld FTIR has the same high performance as the 4100 with a single dedicated sampling interface. The optical and electronics modules have been separated for maximum flexibility of repetitive measurements. Finally, the Agilent 4500 Series portable FTIR compact spectrometer is packaged in a weather resistant housing making it ideal for outdoor use. Three versions of the 4500 Series are available including ATR for powders, pastes and gels, and fixed pathlength transmission and selectable pathlength for the most demanding quantitative liquids measurement.
David Coe, Senior Director, EMEAI, Spectroscopy for Agilent Technologies says, "We are very pleased to welcome Analytik as a partner in the UK. Their specialist technical and application knowledge of the Mobile Measurement market, especially in the area of Hand Held, portable technologies helps extend the reach of Agilent's products to allow customers the ability to perform their analyses directly at the point of sample. Analytik working alongside Agilent will provide complete FTIR solutions to our customers, from white coats to work boots."
"Agilent's handheld and portable FTIR products are a great fit with Analytik" says Tom Greenwell, Marketing Manager at Analytik. "We already supply portable Near-Infrared (NIR) and Raman systems to the UK and Ireland, and now look forward to delivering the three core molecular spectroscopy techniques, NIR, Raman and FTIR, as portable solutions. It has always been our plan to grow our portable spectroscopy portfolio so we can offer customers an even wider range of the industry's best analytical instruments. Adding cutting-edge, patented technology from a company as well established in the marketplace as Agilent Technologies is a great step in that direction."
For more information about Agilent Technologies' portable and handheld FTIR solutions, visit:
www.agilent.com
. Cambridge-based Analytik are the sole UK and Ireland value added resellers of Agilent's family of portable FTIR spectroscopy products. To learn more about the full range and their applications, visit:
http://www.analytik.co.uk/