Members Login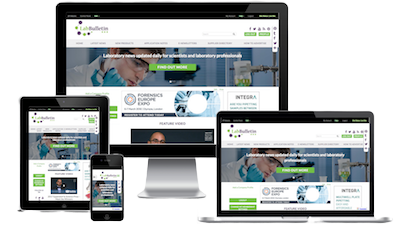 Monthly Newsletter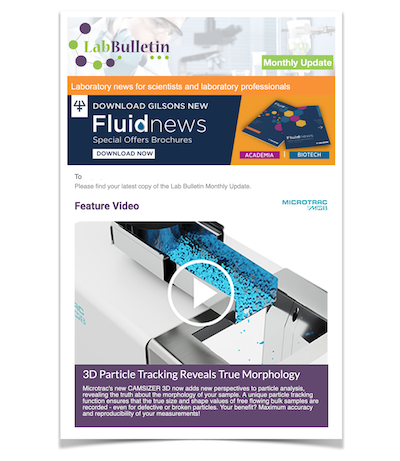 Microscopy | Image Analysis
IT Solutions and Laboratory Automation
Agilent Collaborates with University Researchers Investigating Risk Factors for Eczema
publication date:
Feb 3, 2020
|
author/source:
Agilent Technologies

---
Agilent Technologies Inc. is collaborating with researchers at two UK universities who are looking into the risk factors for atopic eczema (also known as atopic dermatitis), a chronic skin condition that affects one in five children and one in 12 adults.
The aim of the collaboration is to help the medical community diagnose the condition early and to administer the best possible treatment.
To that end, UK researchers at the University of Sheffield and the University of Manchester are conducting a study to follow a group of 175 babies during their first year of life to see how skin matures, and identify which babies are most at risk of developing eczema.
Underpinning the study is the researcher's use of Agilent's specialized Fourier-transform infrared (FTIR) spectroscopy technology. Agilent has developed a prototype sampling approach that enables researchers to work non-invasively, and with speed and accuracy. This technology, built around Agilent's 4300 Handheld FTIR, is already being used in studies for direct skin measurements, where it provides higher-quality data more reliably when compared to prior methods. Agilent is currently considering making the new sampling device available so that others working in skin research can take advantage of its unique capabilities.
The early identification of high-risk babies creates an opportunity to prevent eczema developing—and could also potentially be used to prevent the development of other inflammatory skin disorders.
"A growing body of evidence suggests a critical role for the skin barrier in the development and course of atopic eczema. A greater understanding of skin barrier optimization from birth, promises to identify susceptible individuals early on, and enable novel therapeutic options to improve standards of neonatal skin care and prevent clinical eczema development," said Simon G. Danby, the lead researcher of the Skin Testing for Atopic eczema Risk (STAR) study and research fellow in the Sheffield Dermatology Research group at the University of Sheffield.
Dr. Alison Cooke, co-investigator from the University of Manchester adds, "Apart from the importance of early identification of high-risk babies, the STAR study also provides a comprehensive dataset of skin care practices from birth which will inform consistency in clinical practice for newborn skin care."
"This study represents a perfect example of the combination of a pioneering medical research approach, collaboration, and application of cutting-edge technology to overcome barriers to research," said Phil Binns, Agilent Vice President, and General Manager of the company's Spectroscopy division. "In a world led by technology, there is no better time for collaborations between Agilent and academic researchers to help realize the potential of a clinical research idea and move fields of research forward."
About Agilent Technologies
About Agilent Technologies Inc.
Agilent Technologies Inc. (NYSE: A) is a global leader in life sciences, diagnostics and applied chemical markets. Now in its 20th year as an independent company delivering insight and innovation toward improving the quality of life, Agilent instruments, software, services, solutions, and people provide trusted answers to customers' most challenging questions. The company generated revenue of $5.16 billion in fiscal 2019 and employs 16,300 people worldwide.
more news from Agilent Technologies
---