Members Login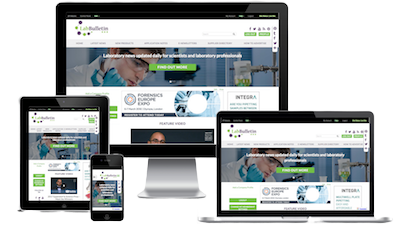 Monthly Newsletter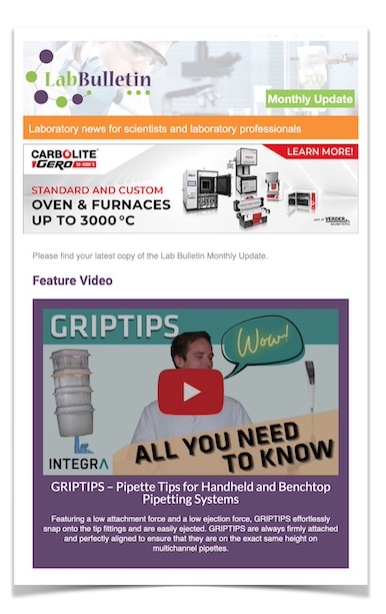 Special Offers and Promotions
Microscopy | Image Analysis
IT Solutions and Laboratory Automation
Agilent Technologies to Acquire Varian, Inc. for $1.5 Billion
Transformational transaction establishes Agilent's position as a leading provider of analytical instrumentation to the applied and life sciences markets.
Varian had annual revenue of $1 billion in its fiscal year 2008 in a product portfolio that includes lab instrumentation and consumables.

Transaction expands Agilent product and application breadth in industrial and life sciences markets; establishes entry into nuclear magnetic resonance (NMR), imaging and vacuum technology markets.

Price reflects a premium of approximately 35% to Varian shareholders.

All-cash transaction is expected to be accretive to Agilent earnings on a non-GAAP basis in the first full year following completion.
Agilent Technologies Inc. (NYSE: A) and Varian Inc. (NasdaqGS: VARI) today announced that they have signed a definitive agreement for the acquisition by Agilent of Varian, a leading worldwide supplier of scientific instrumentation and associated consumables for life science and applied market applications. Agilent will pay $52 cash per share of common stock for Varian in a transaction that represents a premium of approximately 35% to Varian's closing price on July 24, 2009. Both Agilent's and Varian's Board of Directors have unanimously approved the all-cash offer.
The acquisition broadens Agilent's applications and solutions offerings in Life Sciences, Environmental, and Energy and Materials. It also expands Agilent's product portfolio into atomic and molecular spectroscopy; establishes a leading position in NMR, imaging and vacuum technologies; and strengthens its consumables portfolio.
"This acquisition is a major step in Agilent's transformation into a leading bio-analytical measurement company," said Bill Sullivan, Agilent's president and chief executive officer. "While we continue to be a world leader in electronic measurement, our biggest opportunities for future growth are in bio-analytical measurement.
"For more than 60 years, Varian has built rich talent, technology, products and relationships in this area. The combination of Varian with Agilent's bio-analytical measurement business will result in the broadest product offering in the industry. The acquisition will establish Agilent as a clear market leader in analytical solutions and give us the talent and technology base for creating unique new products and markets," added Sullivan.
"After thorough review together with our independent advisors, our Board of Directors determined that this transaction delivers excellent value for our shareholders," said Garry Rogerson, chairman and chief executive officer of Varian Inc. "We also anticipate that the combination will yield strong benefits for our customers and employees. Like Agilent, Varian has a long history as a technology leader. We each bring expertise and experience across a different but complementary set of markets and applications. For instance, while Agilent is a leader in food safety, Varian is well established in the energy industry, and has a broad spectrum of products for environmental analysis. Together, the combined company will be able to provide customers with the most comprehensive set of solutions across a wider range of industries."
Once the acquisition has been completed, Adrian Dillon, Agilent's executive vice president and chief financial officer, will assume responsibility for combining Varian with Agilent's Bio-Analytical Measurement segment consistent with Agilent's operating model. "We have the opportunity to create significant value for Agilent shareholders by leveraging the combined entity's infrastructure and global supply chain," said Dillon.
The transaction is expected to generate $75 million in annual cost synergies and achieve Agilent's 20% return on invested capital (ROIC) target within four to five years. The transaction is subject to approval by the shareholders of Varian and will be completed after achieving customary closing conditions and regulatory approvals, which Agilent expects before calendar year-end. The transaction is not subject to any financing conditions.
For further information please click here